Anerley B.C. Watch the Tour de France
On 7th July 2007 the World's greatest bike race, the Tour de France, started in London. It was the very first time that the Tour had been to the UK and several years before we could even dream of a UK team actually winning the Tour. However that July of 2007 was a big historical event for British Cycling. The opening stage, the Prologue of the Tour, was a 5 mile Time Trial around the famous streets of central London. The real action started on day 2, the 8th July, with the first long stage, 126 miles from London to Canterbury, through Tonbridge and over some of the steep climbs of the Ashdown Forest.
As you would expect, some of the luckier members of Anerley BC (my self included), cycled down to Tonbridge to see the Tour riders in action.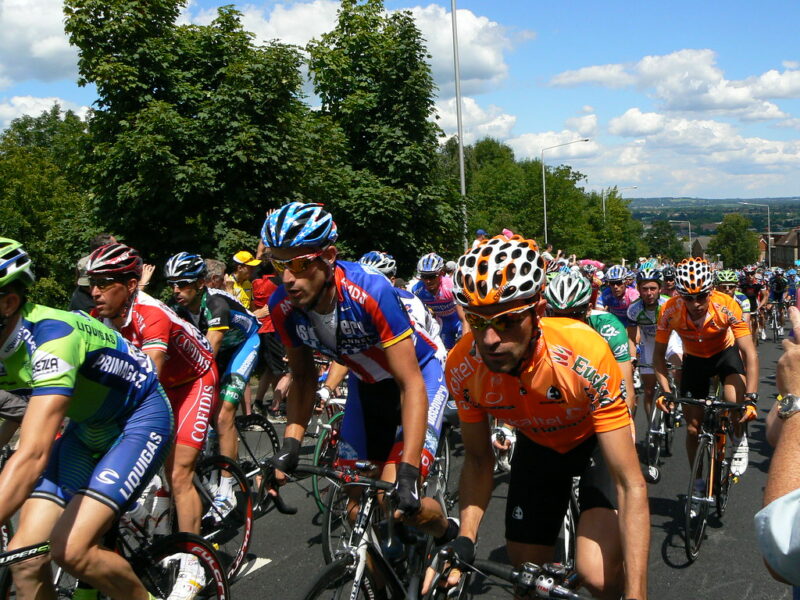 To be honest, for me it was a bit of a let down. The bunched up peloton, travelling at circa 25 mph, passed and were out of sight in a couple of minutes. It was not even possible to identify who was who amongst the tightly packed riders. Just the memory of those 2 minutes remain. It is much more exciting to see the daily high lights on TV!
As was to be expected in those days, UK riders hardly got a mention. It was another 4 years before the hard work and dedication of Team G.B showed that the lean years were about to change. It was with great pleasure that I was able to write an item for the Anerley Bugle in 2011, which included this bit: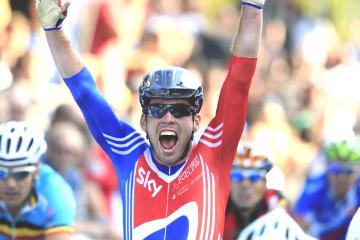 Cav Wins The Worlds!
If proof was needed of the benefits of sprinting, then that proof was evidenced when Mark Cavendish won the World Road Race Championship. The first such accolade for a British cyclist since the 1960s. Before most of you were born!
And that was 11 years ago, but The Amazing Man from the Isle of Man is still winning!
Read all about it here, when on the 26th of June 2022, The Manx missile put in a stellar performance to win the second British National Road title of his illustrious career! https://www.cyclingweekly.com/racing/mark-cavendish-sprints-to-his-second-british-national-road-title
Des.