An Electrifying Solution to Sarcopenia
I expect that you might be asking, what is sarcopenia?
It is a medical term, relating to a progressive condition that we will all suffer from, due to aging and lack of sufficient, high intensity physical activity. Or to put it into more common language, the loss of muscle mass and strength as we get older and start to avoid hilly bike rides! Unfortunately for me, I am losing the battle against sarcopenia.
Back in the summer of 2012, with some faces that you will recognise, we cycled down to Portsmouth and got a ferry across to Santander in northern Spain. Spain is the second most mountainous country in Europe after Switzerland.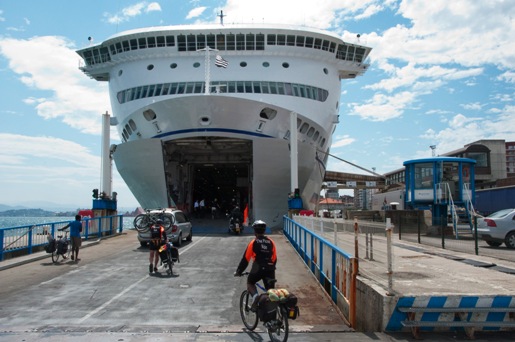 Then cycled the ups and downs across Spain to Cabo Finisterre. More foreign words! These mean the Cape at the end of the world, which looking in the direction we are facing – below – was nothing but the Atlantic Ocean until Columbus discovered America.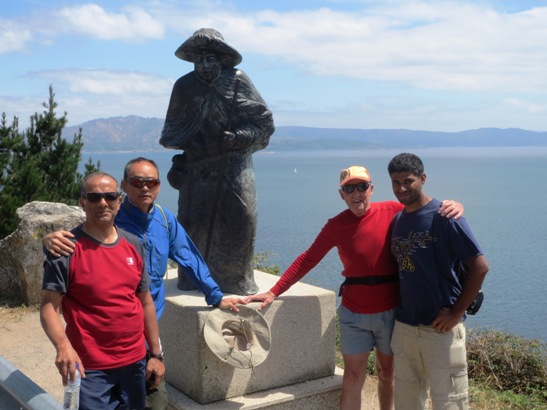 The chap standing on the plinth behind us, is a medieval pilgrim, who had completed his long and arduous walk to get his life of sin absolved. To complete the journey it was the practise of the pilgrims to remove their dirty and louse ridden clothes, to then jump into the cold Atlantic waters. A symbolic baptism as they entered a new and reformed life.
But the punishment for we four sinners was yet to come – the Spanish mountains on our return route home.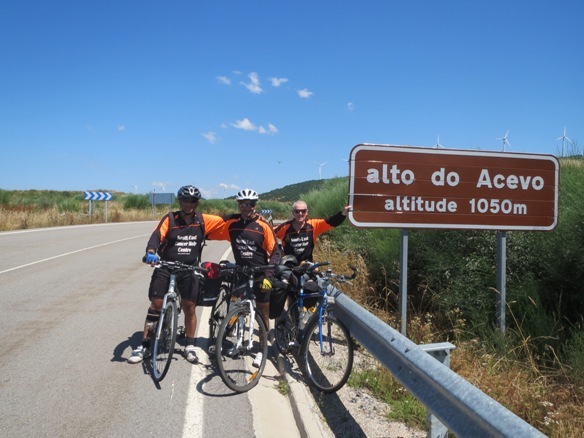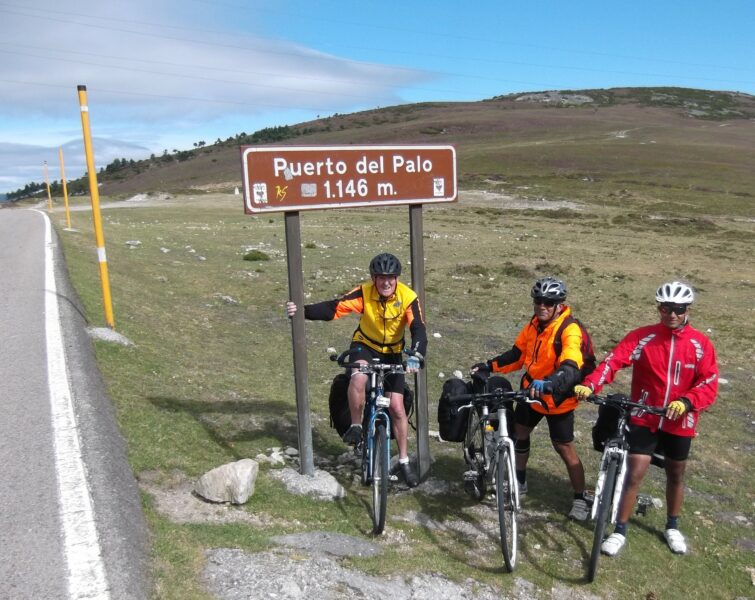 But this was over 10 years ago. Old Father Time and 2+ years of reduced activity due to Covid lockdowns, means that those sunny days climbing Spanish mountains, are probably now a thing of the past for me. At least, that was until Vince suggested a solution. So with a plug from the advertisers, he came up with this. Yes, an electric bike!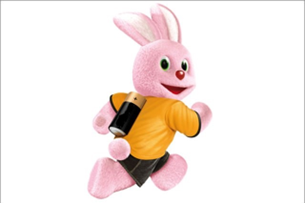 This could allow me to enjoy many more years, and many more miles, up, down and around our beautiful Surrey Hills. Of course, Vince is not the only one who has realised the benefits of riding an electric bike. He is just the most recent to join the growing band of Anerley's battery assisted bikers.
But just a thought! Will there be any public charging points in the mountains of Snowdonia? Perhaps I had better put off electric assistance for another year.
Des