Amy's Ride to Warnham Nature Reserve.
This ride, just short of 100k, meanders through our scenic country lanes on the borders of Surrey and Sussex. Some of which I am sure will be new to you, hence I includes a route map and it's GPX file to get you there and back with out getting lost!
Download
Sue Diamond joined me at Coulsdon PO and we both had a very nice ride, except at the start, being met with the news that sewage had flooded the Chipstead Valley Road. No wonder it was so smelly in Coulsdon!
That meant a slight change to the planned route by going up Portnalls to Chipstead on the Hill. From there, a right, down White Hill to Mogador and past the Wishing Well pub.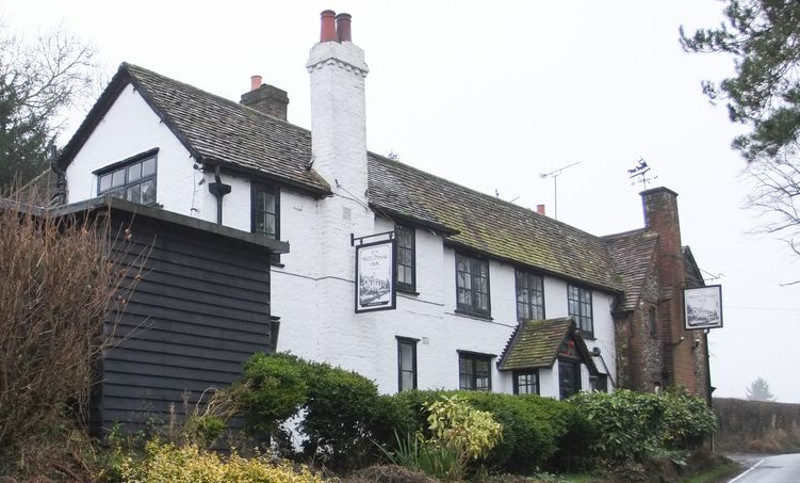 Then a short climb up the main Reigate road (A217) to rejoin the original planned route, where it exited from Kingswood Warren. From there it was the normal route, the B2032 Dorking Rd and the steep drop down Pebble Coombe. Into Betchworth and over the River Mole to take the first right towards Brockham and south into Strood Green: already a couple of lanes that Sue had not previously ridden on!
Continuing to Newdigate, just before the old parish church we then turned off following the Surrey Cycle Way into Kings Lane/Trig Street, to bring us out opposite St John's Church at Capel. Worth remembering for the Sunday afternoon teas during the summer!

From Capel, continuing on the Surrey Cycle Way, we crossed over the busy A24 into Coles Lane (B 2126) and followed it to meet the old Roman road, Stane Street, into Ockley. Some Anerley riders had been here before us, hoping for a drink at the village pump on the Green, but don't bother to stop as it does not now work!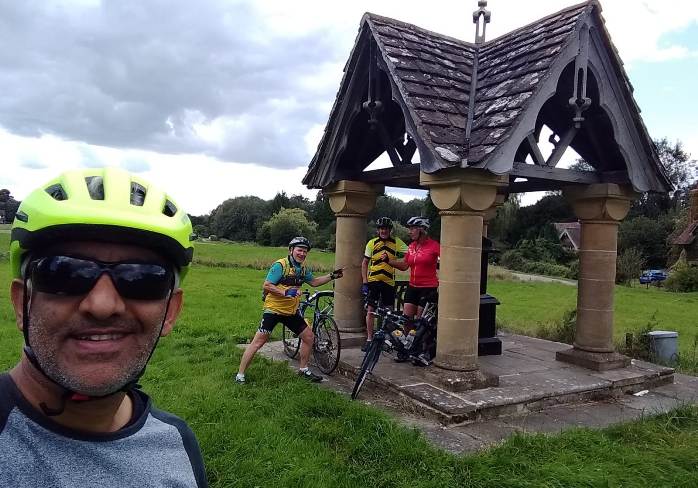 Instead take the right turn (back on the B 2126) towards Forest Green, and look out for the left turn to go down the lovely Mole Street – that way is a lovely bit of downhill!
Mole St and a right into Standon Lane bring you out onto Horsham Rd, where a left turn leads past an old Anerley favourite, pub stop, the Scarlet Arms in Walliswood.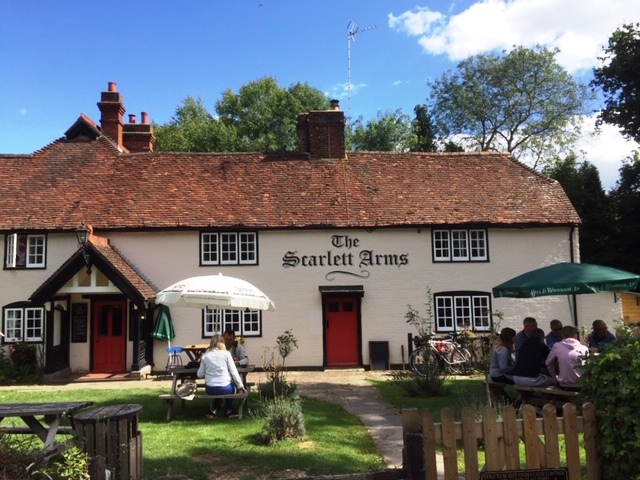 Continue along Horsham Rd down to Rowhook, then skirt round the south of Warnham to head over the Robin Hood roundabout to the Warnham Mill Pond Nature Reserve.
Bird sounds are amazing there: a lady twitcher told us she'd been taking photos of reed buntings and warblers and watching an adult woodpecker trying to encourage it's young out of the nest.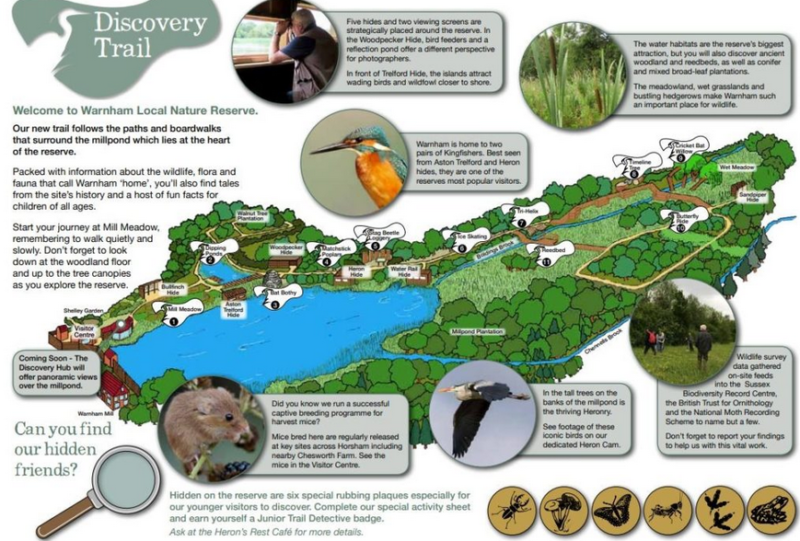 We had come to visit the nature reserve's café but found that it is currently being upgraded. When completed the new Visitors Hub and café, overlooking the mill pond, will look like this.

Due to the works, the cafe is rather limited at the moment, only doing drinks and snacks but you can eat your own food there. Also, there are loos! We made up for the limited fare with a stop at the Charlwood cafe on the way back. I expect the new visitor centre will have more once it's open – it used to have a wider selection when I've been before, as well as having a dedicated picnic area.
Our return journey started with a brief dip into the newish expansion of Horsham, to avoid the busy main A264 dual carriageway. Here satnav is invaluable to avoid getting lost! Also it will take you to a short footpath to cross over the A264 into a lovely little country lane which climbs up to Old Holbrook.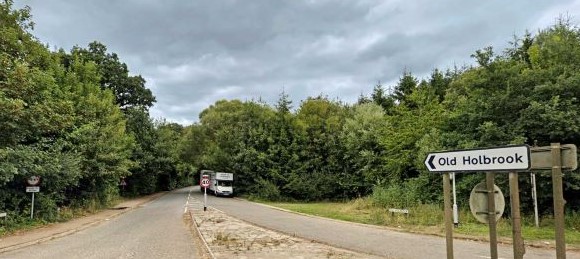 And then Friday Street via Benhams (another country pub gone there), to meet the Capel/Rusper road.
Here go right towards Rusper, then a sharp left towards Newdigate, then a right into Partridge Lane and head into Charlwood to our second tea stop at 52 The Street, ever popular with cyclists!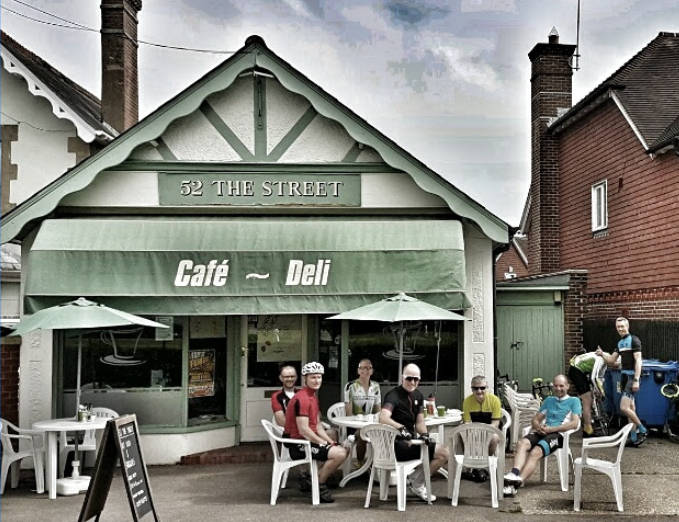 Our last leg home, took us past the Fox Revived pub at the top of Norwood Hill (another old favourite pub stop of Anerley B.C) and onwards through Leigh, Reigate, Redhill and up the A23 back to Coulsdon and home.
Although it was my route, I thought it a lovely ride with hardly any traffic and some very nice lanes, particularly Mole Street and Old Holbrook.
Amy ​