Adventurer Bob Gilly's New Bike!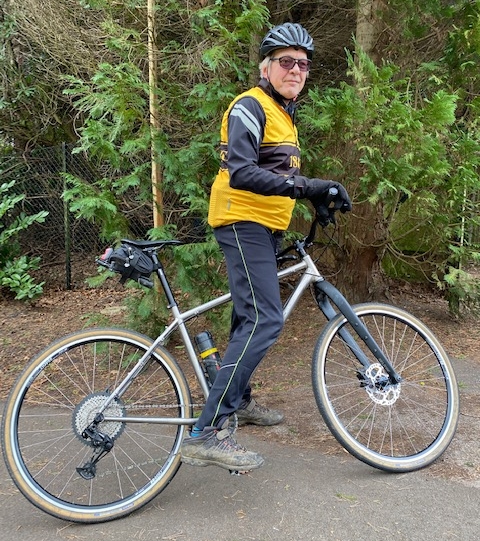 It was on the Tuesday Ride, 8 Feb, and the sunshine again brought out Anerley's finest – a mass gathering of 3 groups.
Tom Vaz with a team of 8 speedies, heading out on a 52 mile round trip to the fine old Moat House at Igtham. Club Captain Peter Roberts, with the largest group of 9, was off to the Blue Cafe at Leatherhead, as were my group of 7, which included Bob G and his new bike.

It must have been the biggest group of riders to congregate at Shurgard since before Covid. A new Anerley record? – 11 of our ladies in the total of 24 riders!
The record breakers being Dee and Karen with Tom; Gerry, Sally, Sandy, Jenny, Jo R, and Sharon with Peter; and Ewa, Denise and Marilyn with me.
Unfortunately we could not get a photo of all of us due to pick ups along the way, but it was still a big group at Shurgard, as you can see!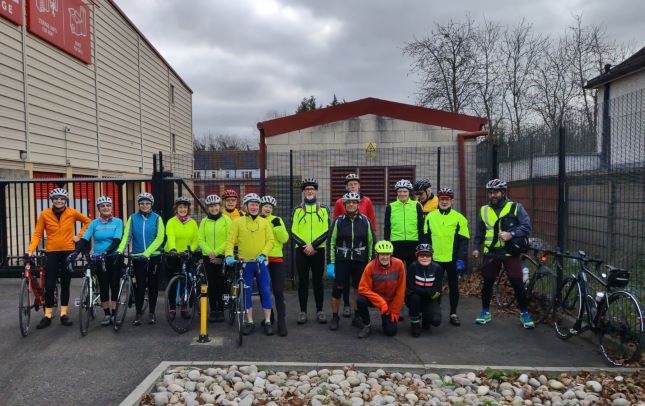 But what caught my eye, was not Anerley's ladies (am I getting senile!) but Bob Gilly's new bike.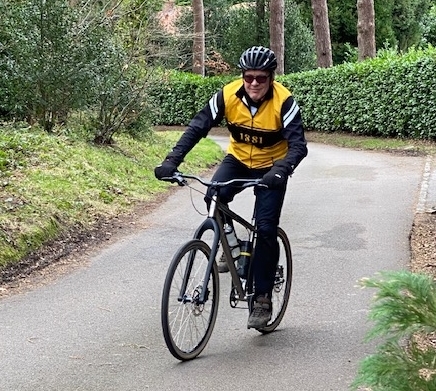 But I must be getting senile, because what really caught my eye, was this!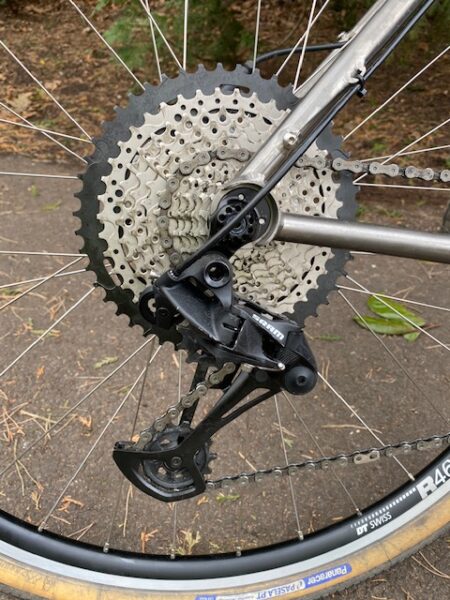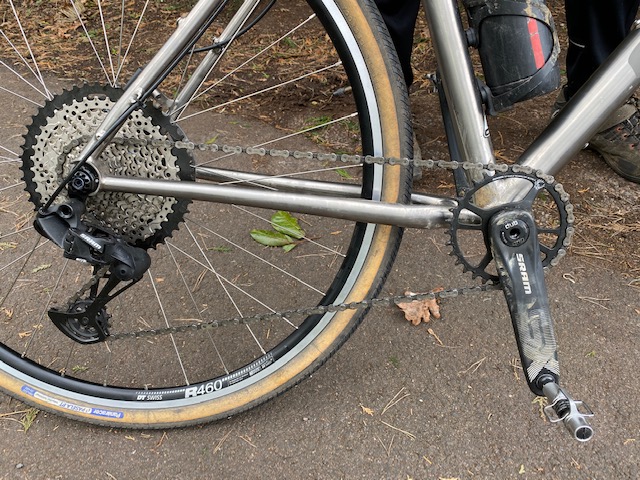 Bob's new bike is a Planet X Titanium Adventure bike. A new concept for Gravel Bikes from the US of A. As you can see from the latest Sram, 12 speed, single chain ring set up, with super low gears, it was intended for adventures something like this! But of course in the Americas, the west coast chain of mountain trails from Rockies to Andes.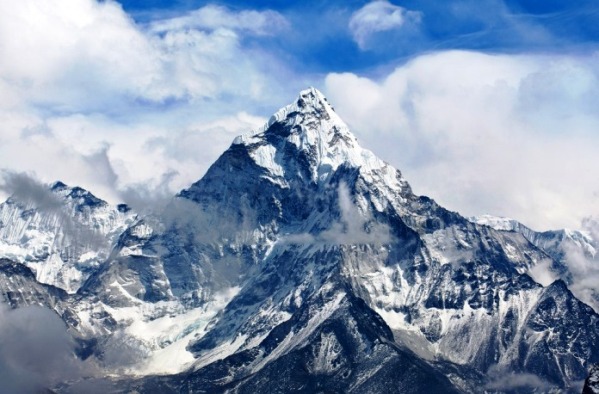 And it just so happens that this year, at huge expense, there will be some engraved, Anerley medals for you – when you have accumulated a total of 29, 038 feet of altitude, climbing hills on Anerley bike rides. So don't let Bob be the only Adventurer to win one of these new awards!

But my money is on one of our ladies to be the first, and why not?
Just to refresh your memories I wrote about some ladies who have already done it – in less than 10 hours – yes 10 hours! See https://anerleybc.org/another-mountain-to-climb/
And if you think that was a one off, another British lady has done even better! So who is going to be Anerley's Queen of the Mountains? For her inspiration read, see https://cyclingtips.com/2020/07/emma-pooley-has-set-a-new-everesting-record/
But just so that we men stand a chance against our fit and lithe ladies, you do not need to complete this mountainous challenge in 24 hours. No, all you have to do is climb a total of 29,038 feet in however long it takes. For example being a bit of a wimp I have set myself a target of being able to climb that amount of altitude in a month. Not exactly record breaking is it? But that is not the point, it is just the satisfaction of setting a challenge and successfully completing it. If I find it easy, next time I will try again but with a shorter completion time. So no excuse, you can all do it!
Des