A Saga is a story about historic or legendary figures and events which took place in the Nordic regions. We normally associate such stories with Vikings and long ships, but this Swedish Saga, is about two Anerley Ladies on bicycles! So let's meet our Heroines!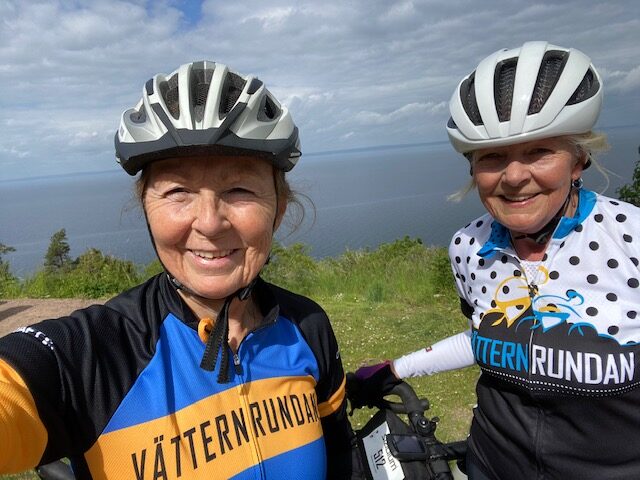 Vattern translates to water, or in this case a Lake – named Rundan – and their epic voyage around which, on a bike instead of a long ship, was 315 Km. This for Anglo Saxons is a fathom or 2 short of a double century. But that is less than half the story!
Note the snazzy cycle tops – proof that they completed not just this 315Km saga, but a punishing week of lake side rides – but this story I must leave for Denise to tell – so make sure you read next month's Gazette.
Back to the Snazzy cycle tops – note Jo's polka dot version – this signifies that she has done the week's saga of rides, not once, but 5 times! The previous one, before the event was cancelled for 2 years due to Covid, started like this at circa 3:30 in the morning: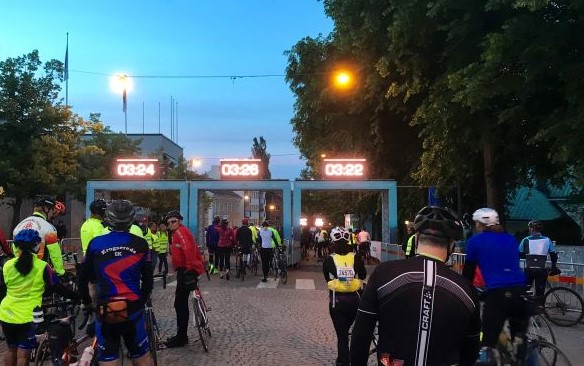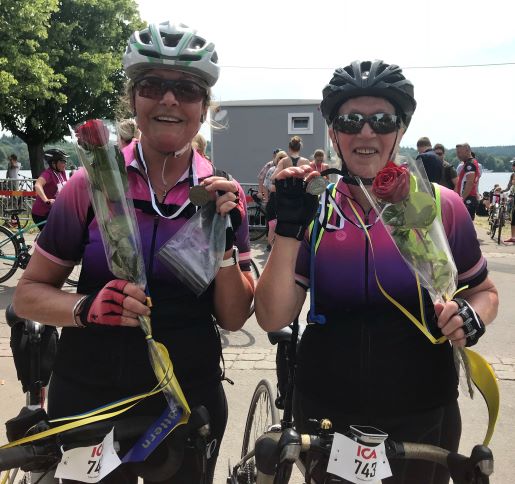 The full story of Jo's Saga is recorded here by Denise https://anerleybc.org/anerley-gossip-april-2021/
So Denise had been briefed about what to expect and started training early for her attempt at being a Viking on 2 wheels. And where better to start pedalling than here!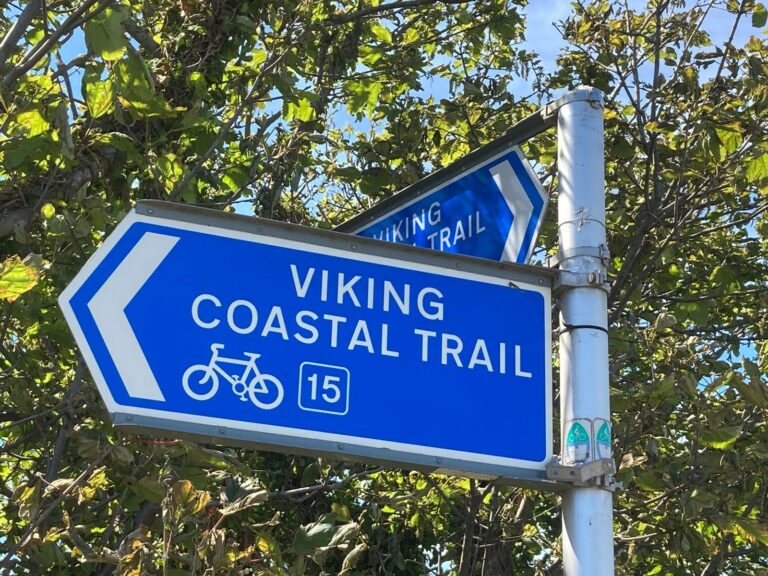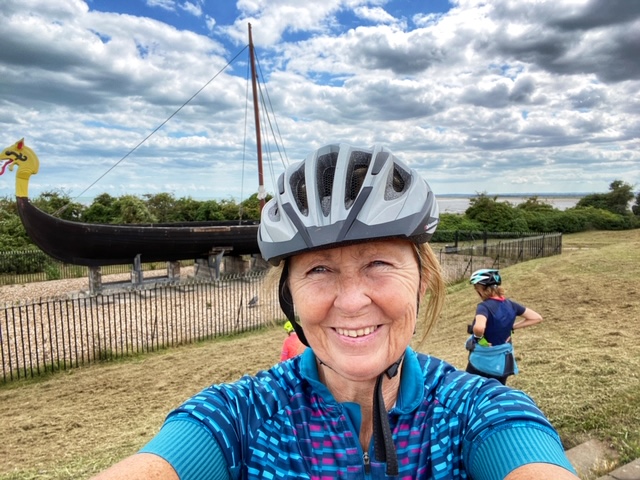 And if that makes your mouth water, or want to learn about Roman and Viking invasions of our shores, you can find out more of this epic Saga around here https://anerleybc.org/around-the-isle-of-thanet/
And don't forget to tune in to next month's Gazette, to see the full story of our Anerley Ladies and their Swedish Saga on Bikes, as told by Denise.
Des