Suffering from severe knee problems I thought my cycling days may be over. However, a visit to a physio and a miracle later I have been off to the seaside during June. This time a 95 mile jaunt to Margate with the redoubtable Tim Styles.
Download
A few years ago I had carefully put together a route to Canterbury for a club tour with luggage. I thought it should be simple to extend this to Whitstable and thence follow the Viking Trail to Margate – without luggage it should be a piece of cake!
We left at 8am and made our way to Teapot Island at Yalding where I watched the amazing Tim polish off a HUGE breakfast. I ate as best I could before we moved onto the sharp climb to the Three Suttons – Sutton Valence, Chart Sutton and East Sutton.
There is a memorial in the churchyard to John Wilkes, who lived at Belringham on Headcorn Road. Wilkes is credited with first introducing round-arm bowling to the game of cricket in 1822. At that time all cricket deliveries were bowled underarm. Wilkes apparently came up with his novel idea when playing with his sister, whose voluminous skirts would not allow her to use a conventional delivery. He tried bowling round-arm in a match at Lords, but his new idea was not well received; his delivery was called a no-ball, whereupon he marched off the field and refused to play the sport again.
I counted 5 pubs on a 2 mile stretch of road.
At some point you have to cross the North Weald of Kent and I chose to do this horrible climb at Charing. Charing Hill has two lanes of traffic going up but quickly leads to quiet country lanes to Shottenden where our own Jo Smith came crashing down breaking her shoulder blade a few years ago.
From there it is relatively easy until you get a little lump in the road leading to Chilham Village. This Tudor gem has been used in many movies and TV series. When the Abbey of St Augustine in Canterbury was destroyed during the English Reformation, the gilded shrine containing the saint's body was removed from the abbey and brought to Chilham church. Here it stayed until 1541 when it disappeared. Several attempts to determine what happened to the shrine have proved unsuccessful, and its whereabouts remain a great historical mystery.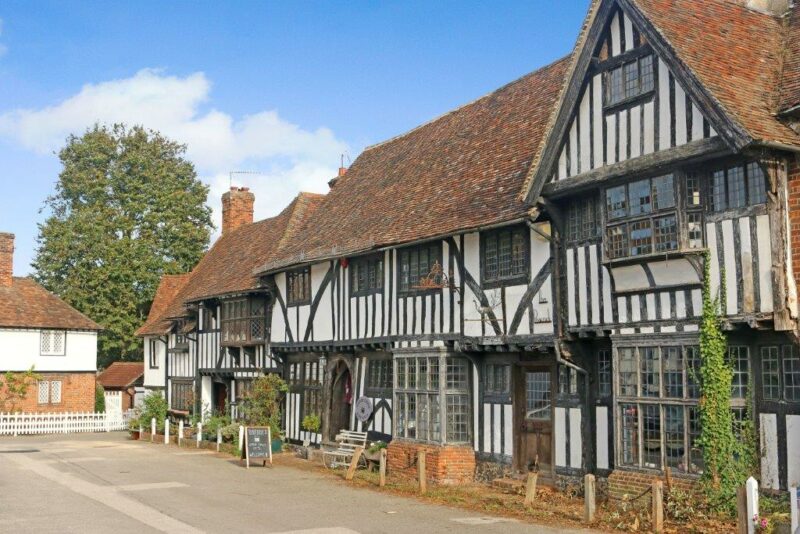 Canterbury is a short ride along the Great Stour and has a choice of Tea stops and we chose the quite lovely Stag Coffee House. Very good value considering we were in the heart of tourst land.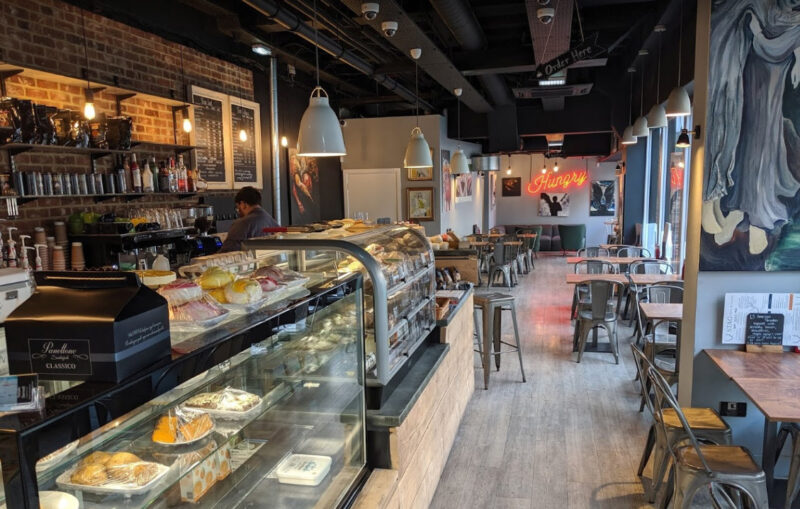 After Canterbury we followed the National Route 1 which joined the Crab and Winkle Way into Whitstable. Some tarmac but mainly hard packed gravel to Whitstable. Most importantly, no mountains!
From Whitstable we followed the Viking Way, battling a heavy easterly wind across Herne Bay before reaching our destination in Margate.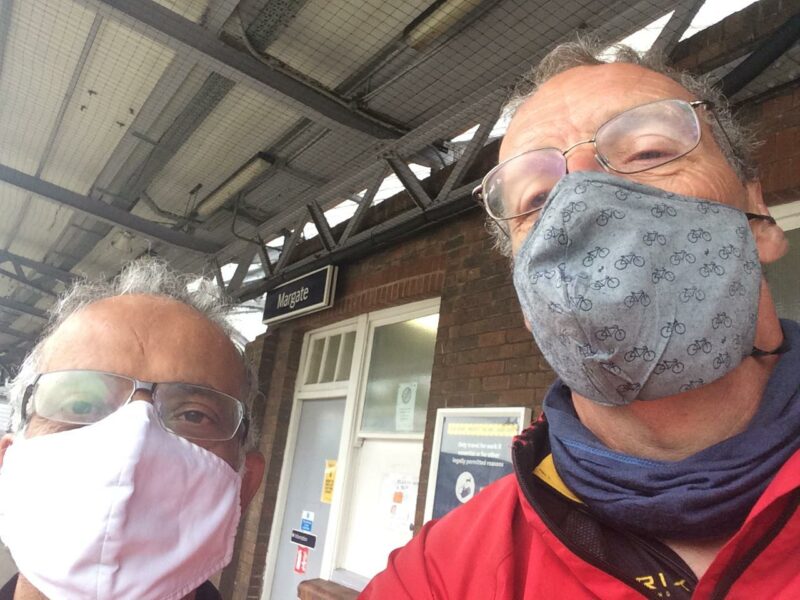 Download