Weekday Rides: 3rd/5th March 2015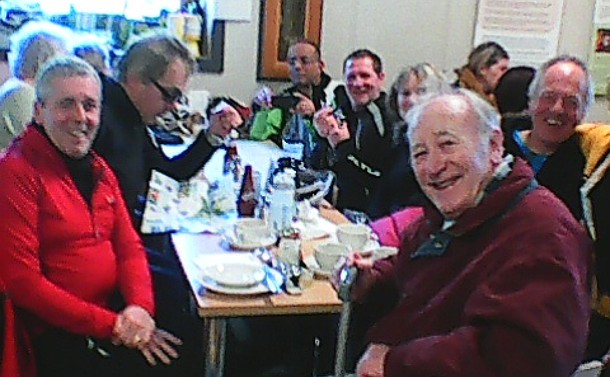 This photo from Tom's Tuesday 3rd March ride to High Elms Country Park. Everybody rode at the dictated speed! One new rider along.
Below is John's 5 March ride to Cabbages and Kings (The Old Post Office), Halstead."One of Kent's top 25 tea rooms". Best to book table (01959 533 054 facebook.com/cabbages and kings.halstead). George returned to the fold with a beard and new rider Ken came too.