Mark took us on a most interesting Thursday Ride, following the River Wandle from Carshalton Ponds as far as Wimbledon, and thence via Wimbledon Common and Putney Heath into Richmond Park.
Mark was a fountain of knowledge about the river's wild life and the history of this once very industrialised river and it's many mills.
From Carshalton Ponds, cycling the Wandle is just a matter of following the National Cycle Route 22, which first goes down Mill Lane. where once a paper mill stood. A short distance further on and we were following a riverside path, along which we came to our first sight of the wild life.  A majestic heron looking for fish in the fast flowing water. Mark informed us that he had recently seen kingfishers and even cormorants along this wooded section of river.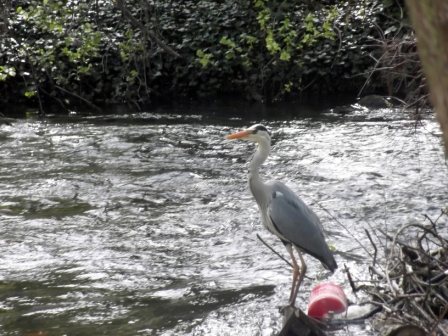 A bit further on it was a bit of industrial archaeology that  caught our attention. A relic from the many water mills that once lined the banks of the Wandle before coal and steam provided motive power for London's industry. Also a few relics from the Anerley Bicycle Club!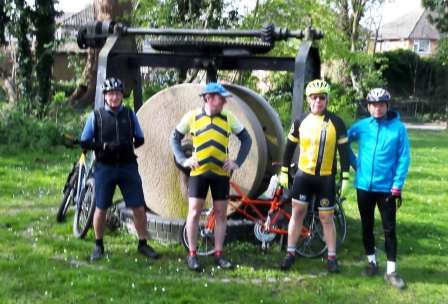 And then a bit further on we came to the grounds and gardens of Merton Abbey, a pleasant, green oasis in suburban London. A variety of lovely bridges cross the meanders of the Wandle, and the park grounds were set off with the abundant blooms of Spring.
Leaving the old abbey grounds we approached Wimbledon.  Near here stood Moat Farm, whose most famous resident was Lord Nelson. As Michael Caine was fond of saying "not many people know that," but as Mark explained to us, Nelson being a local, has resulted in many pubs in this area having names associated with him, Trafalgar, H.M.S Victory, etc.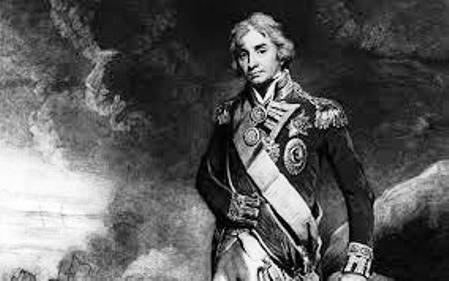 We left the riverside path and Mark lead us thru the back streets to avoid the traffic, and then up a few steep climbs which took us onto Wimbledon Common, with its famous windmill.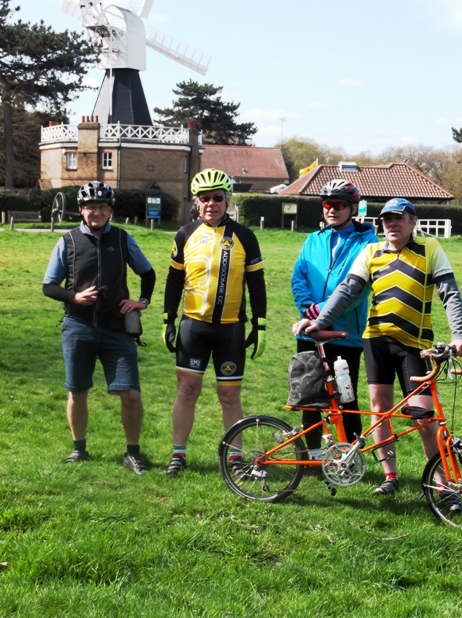 Mark added a bit more local history. An earlier resident of Wimbledon Windmill had been Lord Baden Powell, founder of the Boys Scout movement.  Perhaps I should not comment on these boys in shorts, but will leave our cycle ride at this point, with part 2 to follow on next week. (see http://anerleybc.org/more-wandleing-with-mark/ )
Des.