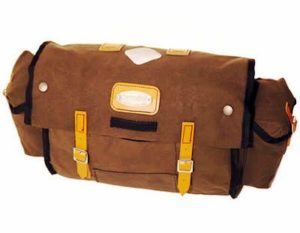 I went on my first bike tour in 2002. It was a completely new experience for me and the first thing that I needed to know, was what did I need to take? Fortunately I was in capable hands as I was going with Turnbull Tours, who have over 50 years of experience behind them. Travel light were the first words of advice. If you can't get it into your saddle bag, then you've got too much.
John and Meike swear by a traditional, Carradice saddle bag like that shown on the left. This week when I looked on the web, it appears that these are probably no longer available. Panniers are now the in thing, and two of those are a lot bigger than John and Meike's saddle bags!
However John did write me out a list of what a minimalist cyclist needed to carry. And over the years since then it has proven to be invaluable. More about this later.
This was not only my first cycling holiday, it was also my first foreign cycling holiday! This was in the days when taking a bike with Ryanair was a pleasure, and cheap. We saw our bikes wheeled onto the plane at Stansted, and wheeled off at Frankfurt/Hahn. Not chucked onto a conveyor belt, and no dismantling required. No boxing or bagging. No security checks to strip off for, and no long queues.
We started off as a foursome, John and Meike, Jack and me. Yoshi would join us a couple of days later, flying in from Holland.
It was a 20 mile cycle ride from Hahn Airport to the River Moselle, or to give it it's German name, Mosel, and our first overnight stop. The Mosel is a cyclist's paradise. Wide, tarmac cycle paths on both sides of the river. And as we were going down stream towards the North sea, it must have been all down hill! Well it seemed like it, because being a river side path there are few ups and downs. That is not to say that we did not climb any hills, because being in a valley there were some very steep hills either side. And of course this area is renowned for it's fairy castles, and to visit some, which we did, entails some very steep climbs!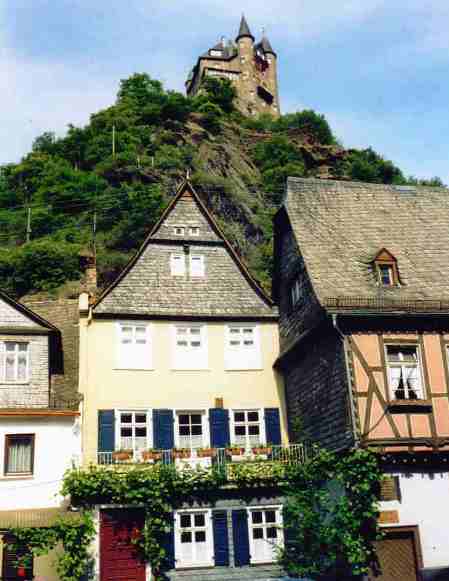 After a few days we were approaching Koblenz where the Mosel joins the Rhine. Before arriving at this junction we crossed over the river and headed up into the hills. After a day's ride we had a long, fast and exhilarating ride down into the Rhine valley, and an over night stop at a gasthof (guest house or B & B) overlooking the Rhine.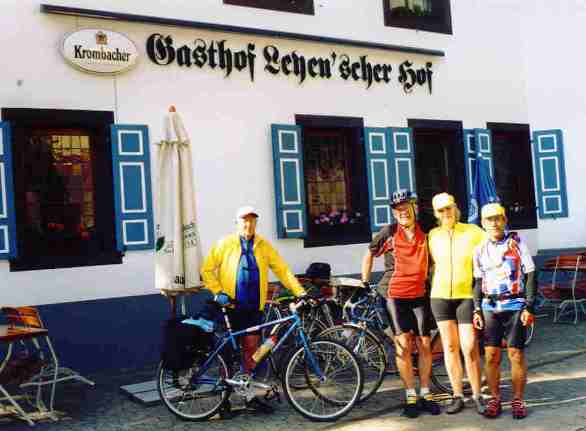 We took the ferry across the Rhine to see and pass by the famous Loreley as we now headed south, upstream, again following a riverside, tarmac cycle path.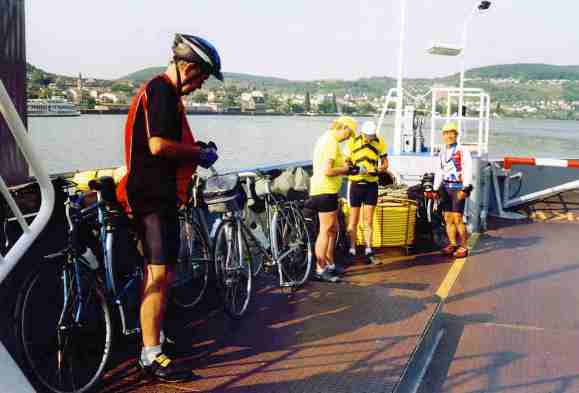 No we are not texting, just finding our euros to pay for the ferry crossing!
Of course someone is missing from all of these photos, and that is the camera man. So to make amends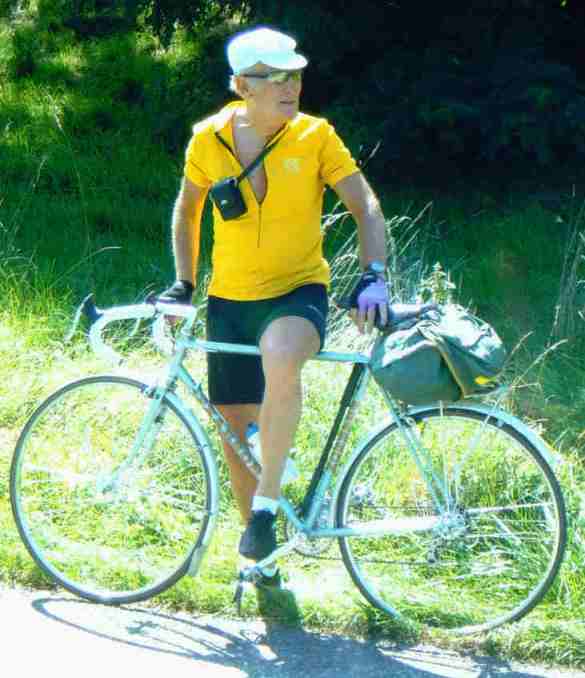 And note the Carradice saddle bag!
So what does minimalist John fit into his saddle bag?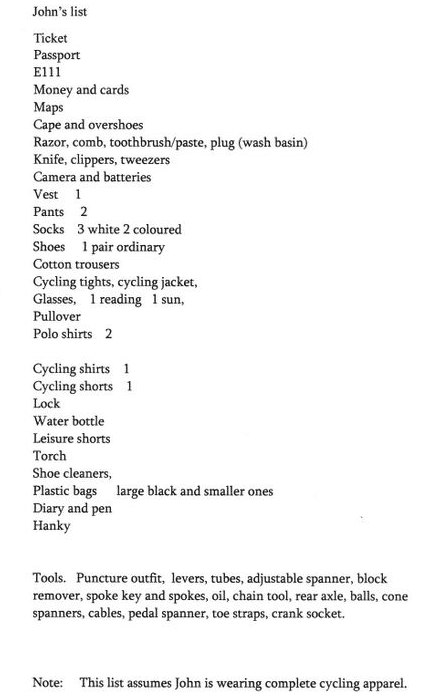 And for our lady riders, this is Meike's list. Very similar but not exactly the same. Note that John carries the tools.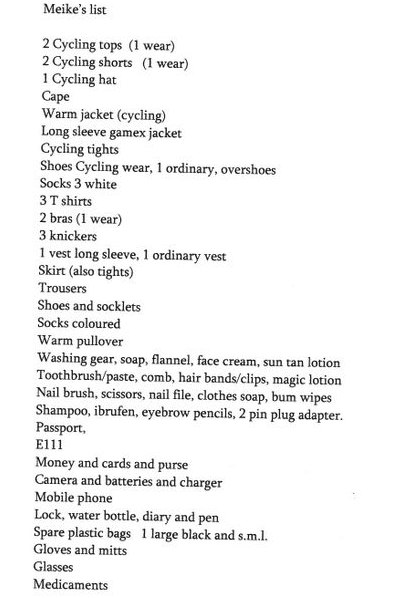 New Boy and new Tourist! Des,