Tom, Ricky and I have been going the extra mile. Miles actually!  Back to back Saturday and Sunday rides so that we hope to be fit for our paseo en bicicleta  as far as Cabo Finisterra, the end of the earth.
A couple of weeks back we headed west, out over Epsom Downs and Oxshott, with a brief stop at Cobham to view the ancient mill on the River Mole, where Tom again took some shots of Anerley's posers.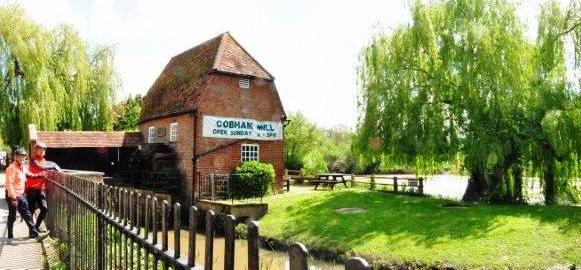 This tranquil scene of the River Mole does not reflect the reality of all the rain in Spain missing the plain and instead falling on southern England!  The next photo shows the swirling water in what should be a calm mill pond.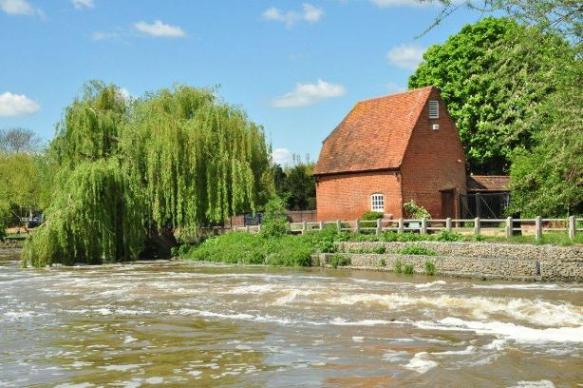 Ricky and I went onto the sluice bridge to watch the debris being swept down river, including a dead sheep which was firmly wedged against the stanchions.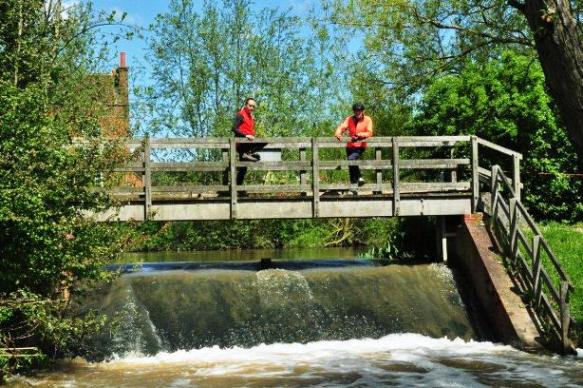 We then continued westwards to the day's tea stop, what used to be Watson's at Ripley, but has now been taken over and renamed, The Bakery. Very nice too!
Now some of you will know that the Anchor Inn at Ripley, being on the old Portsmouth road, has a very long history as a meeting place for both touring and racing cyclists. It certainly features in the Anerley's club history, back into the 1880s.  Suffice to say that we could not leave Ripley without Tom taking another photo to record this historic moment in time!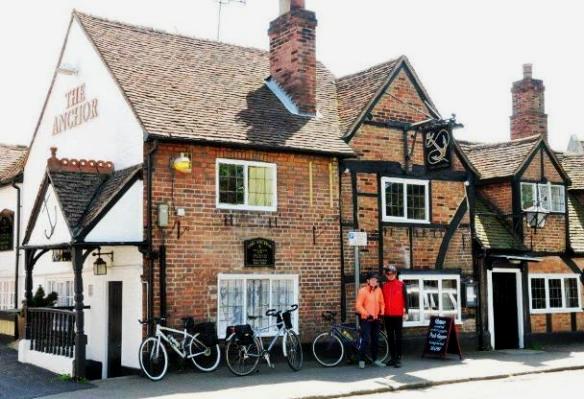 Watch out for the next instalment of this enthralling tale!