Tuesday Ride: 13th March 2012
Looking at the club web site on this Tuesday morning I saw that today's ride was listed as being to Otley. Not being sure how to get there I checked it out, only to find that it was at some distance north, near Leeds in Yorkshire to be precise!
So taking a compass bearing as we set off from the Shurguard Building we headed in the direction of the magnetic north pole. Soon we were passing the greenery of Lloyds Park, the wooded Addington Hills and the Coombe Wood Farm. Where else will you find such a beautiful thatched cottage in Croydon's expanding metropolis?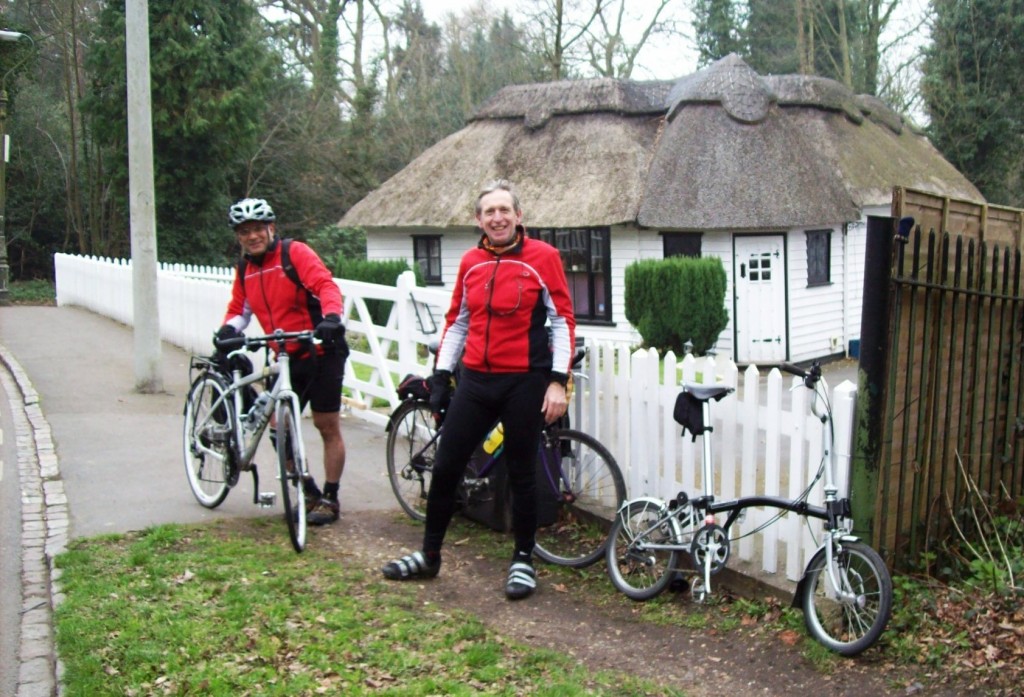 Crossing over the borough boundary we followed a woodland trail through Threehalfpenny Wood, and herein lies a macabre tale!
Many years ago, before even the bicycle was invented, a farm labourer mysteriously disappeared whilst walking home after a long day's toil in fields at Sanderstead.  The mystery was only resolved many weeks later, when a body was found in a woodland pond. The rotted corpse was only identified by the discovery of his day's wages, three half pence, in his pocket. And hence the name of this stretch of ancient woodland.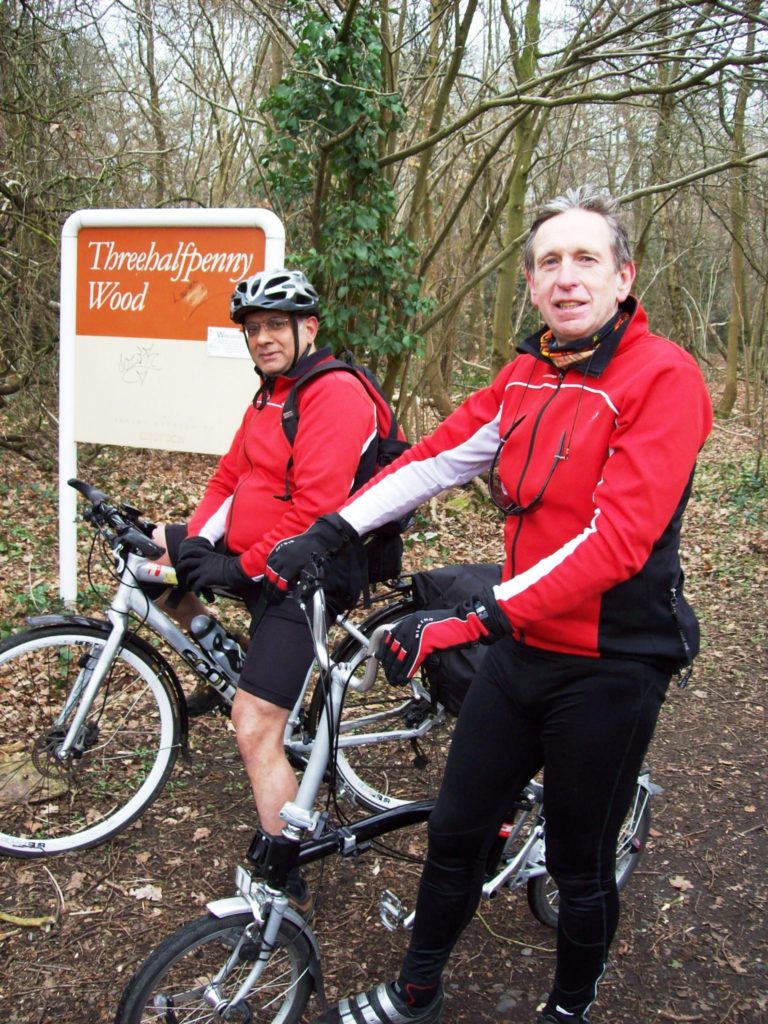 As the miles rolled by and with no sign or sight of Otley, we were beginning to think that we lost until at last some confirmation that we were at least headed in the right direction!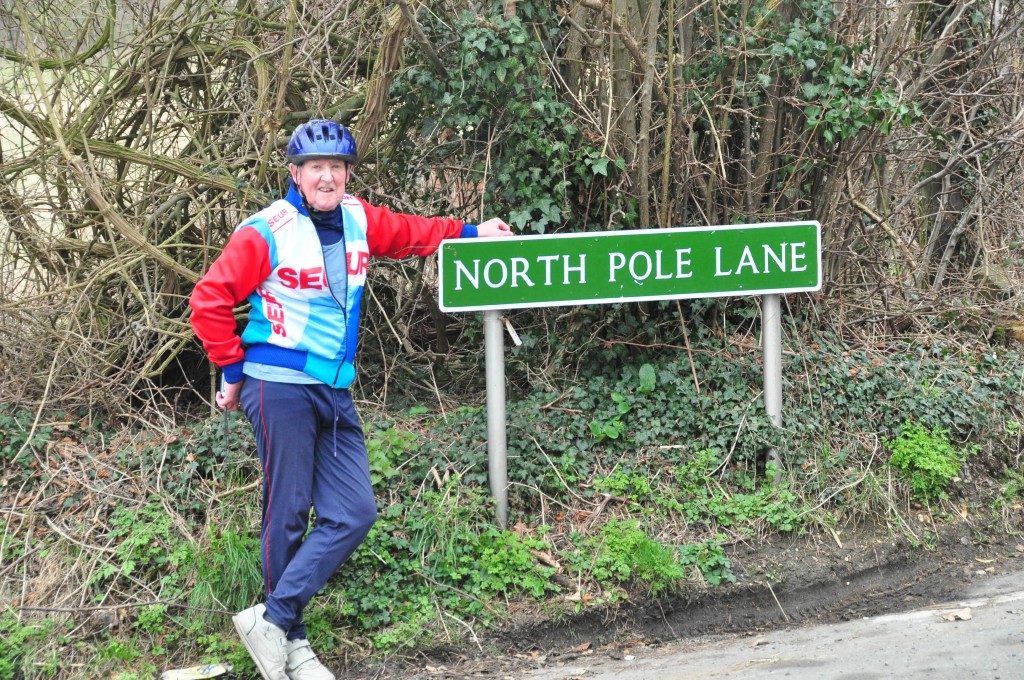 Swooping down the fast descent of Pollhill and we were soon crossing over the bridge which has now replaced the ford at Ot, and time for a well earned cuppa in the local tea room where we joined up with John and Meike. No, not at Otley but at Otford!
Next week, weather permitting, we replace the Yorkshire Moors with the Surrey Hills, unless there is another typo error!   Hope to see you, 10 0'clock at Tesco, Purley.