Sunday Ride: 11th March 2012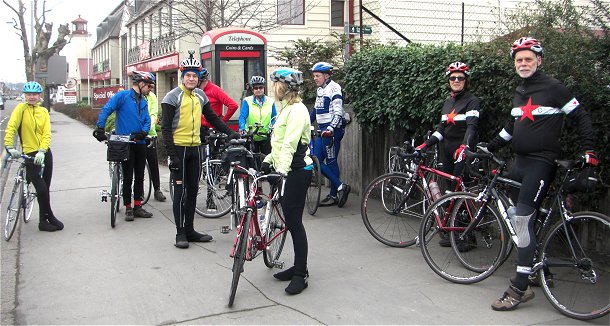 Twelve of us set off from Purley on the usual route up through Coulsdon, Chipstead Valley Road towards probably our most frequent tea and cake stop at Hensfold Lakes to meet up with young Des. He had arrived, and departed, by a more circuituous route to pile in the mileage for his forthcoming Spanish adventure.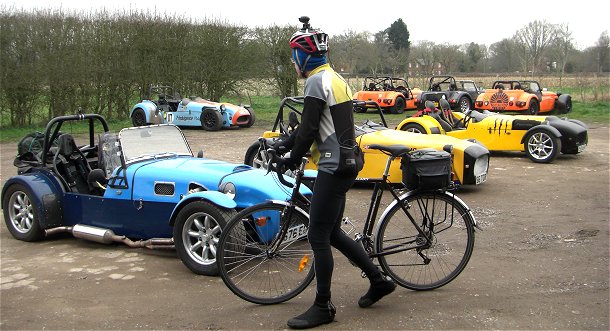 Hensfold was very busy. Not only with cyclists and fisherfolk but as an informal Caterham Club Convention …
We had our own parade of brand spanking new 2012 bikes:
Gina on her Pearson Carbon Audax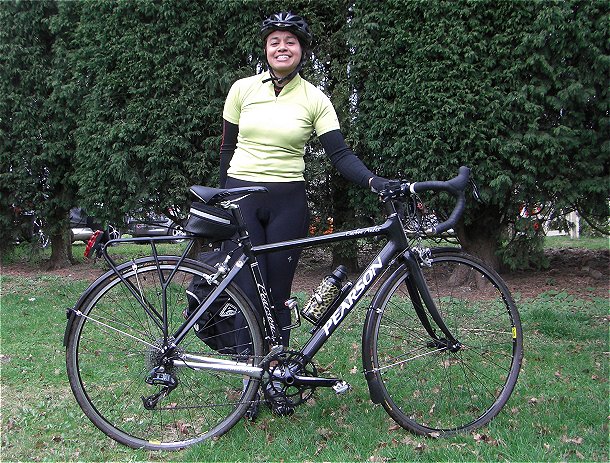 Ricki on his Dawes Horizon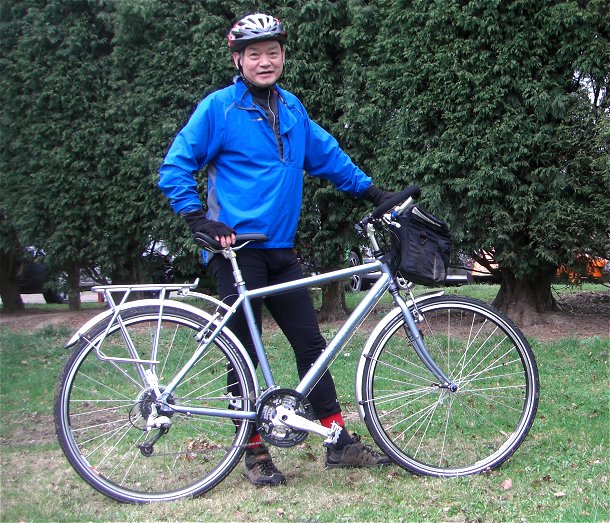 Julia on her Specialized Dolce

The pub stop was at the ever delightful Dolphin in Betchworth. This is opposite St Michaels which played host to the first of "Four Weddings and a Funeral". It was portrayed a cornish church in the film.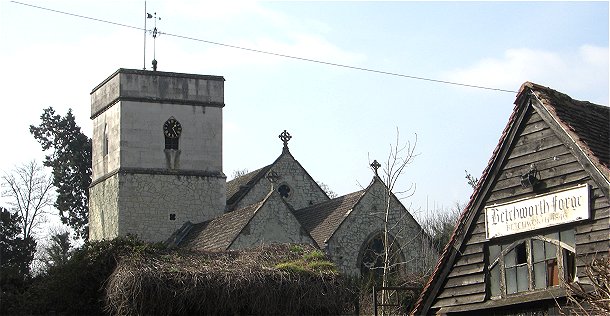 Meanwhile enjoying the warm sunny day there was a vote of 2 to 1 for Bombardier over Youngs. No bikes or bike bits were discussed as when a Theoretical Physicist sits next to a Chartered Surveyor the conversation inevitably gets round to the size and positioning of nuclear piles in listed buildings … I kid you not!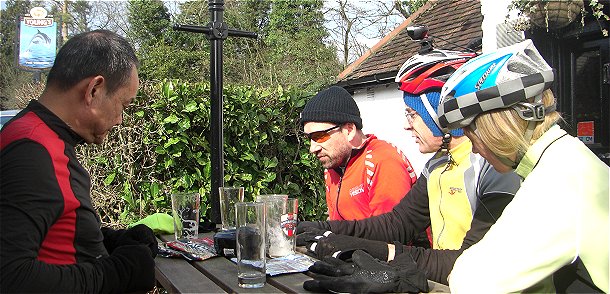 Home via the Merstham Gap. About 41 miles.