Tuesday Ride: 10th April 2012
It was great to see that another club member has made the effort to write something about what she has been upto, so thanks Gina for an interesting write-up of your adventures in deepest Wales.  I must say that Wales is my favourite part of the UK.  It has so much to offer the cycle tourist that I often wonder why I go all the way over the Channel for a biking holiday!
Gina is not the only Anerley rider to venture away from the Surrey Hills, Julia and Tom Barnes have been on a 2 day cycle trip into deepest Sussex.  Julia is now doing a write up, so watch this space.
Next on the list is Louise, and you wont be surprised to hear that she is off shortly on a long ride!  This time it's Wales! So Louise do find time for at least a brief write up or a photo or two, even if it is just sheep on a Welsh hillside.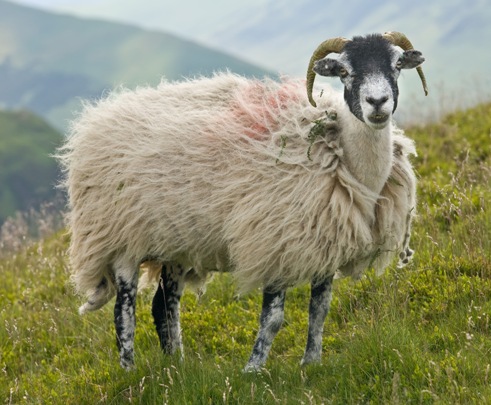 So now down to the mundane! 
After a damp Easter Sunday and much wetter Monday, the sun came out for our Tuesday ride. To make up for the zero turn out on Sunday we had a full compliment on this occasion.  Sandra, back from her visit to New Zealand (there must be something worthwhile to write about?), Julia full of the joys of spring, a welcome return on a Tuesday by Graham, Brompton mounted Stuart (our photographer), and two who only just made it in time, Tom and Chris Vaz.
I wasn't very popular with the ladies this week because I took a country ride to Warlingham to meet Julia.
After the ride up the hill to Selsdon I took a short cut through the grounds of Selson Park Hotel.  Some how or other Sandra went right whilst we went straight on!
Now the magnificent Seldon Park Hotel is one of the best, and most expensive, in the London suburbs.  Used by several football clubs when playing at Wembley Cup Finals, or of more interest to cyclists, it was the base for several race teams in 2007 when the Tour de France started in London.
Perhaps Sandra thought it was going to be our tea stop, and at their prices, no wonder she went the other way!
Our extended route took us over Farleigh Common and we arrived at Warlingham much later than planned. Poor Julia must have been frozen, waiting for an extra 20 minutes in the cold.  Here, Sandra rejoined the group, and she wasn't very happy either! 
A brisk ride and the ups and downs of the hills of north Kent soon warmed every one up. The tea stop at Lullingstone Visitor Centre was then a welcome break, where we were joined by John and Meike for another photo opportunity. Note that Sandra is now smiling.  Am I now forgiven!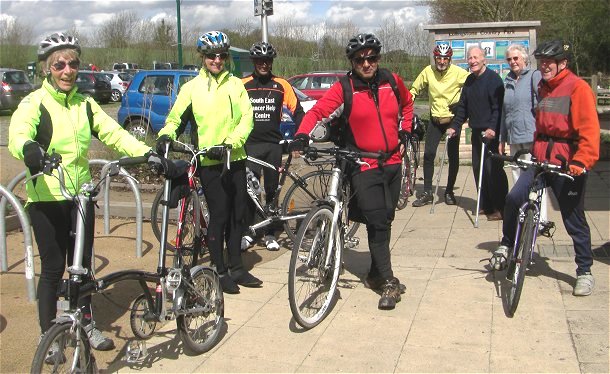 Returning by a different route, back along the Pilgrims Way, I had clocked up 46 miles when I got back home. My timing was fortunate because 10 minutes later the heavens open.  Poor Stuart, having a further few miles to go, was caught out in  this storm of hail and rain. So just to remind him that the sun did shine for most of the day, an action shot at Botley Hill before the storm.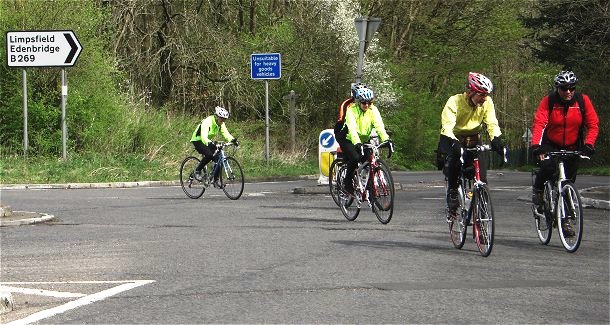 So  that's it folks until next week, 10 0'clock at Tesco (weather permitting) for another saunter to somewhere for a cosy and sociable cuppa.