Sunday Ride: 15th April 2012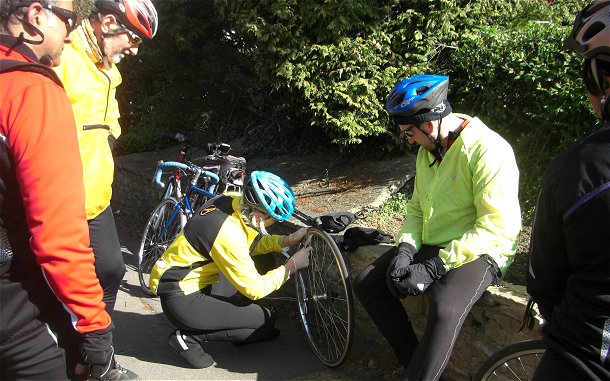 Eight or so of us met under a very sunny sun amongst a whirling and very cool wind. Gina back from her Welsh End to End brought along her Paddington puncture fairy and cast it upon Ewa's cursed rear before we had even reached Warlingham. Thankfully, as you can see from the photo, she was blessed by much gentlemanly advice.
We took a direct route to the delightful RAF Museum Cafe at Shoreham.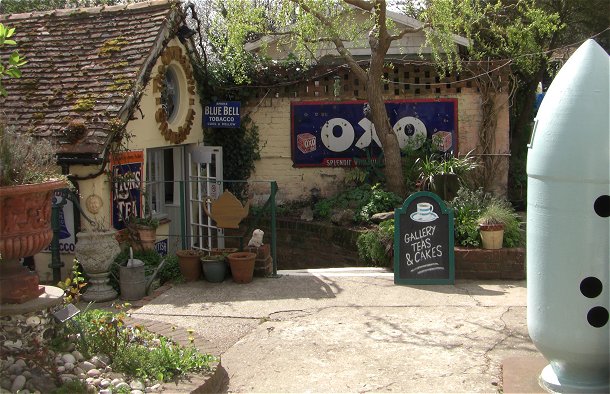 So far, so good, but it got even gooder! Jeremy led us on a new and novel route which after the hard climb up out of Shoreham was an absolute delight. Going around Otford and Kemsing we hit Heaverham and across the A25 at enchanting Seal. We traversed the Wildernesse to the very friendly and reasonably priced Bucks Head at Godden Green. Here Ewa looks for a fast way home …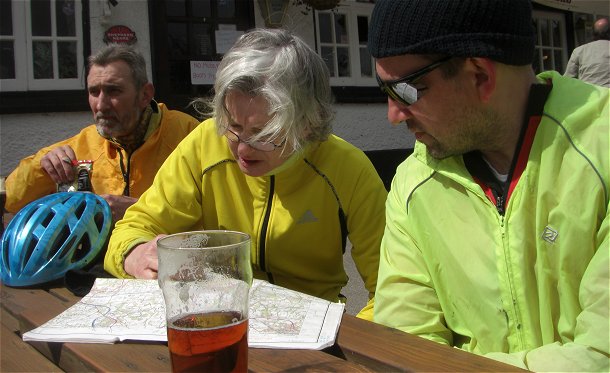 Meanwhile Graham, Jeremy and myself sampled yet more of Shepherd Neame's delights before taking another pretty route round the other side of Sevenoaks and up Ide Hill before tracking the M25 at a safe distance to Godstone. More tea was taken at Knight's Garden Centre. This was essential as the 'easy' route back over Marden Park turned out to be no such thing. Anticipating that fast 2 mile freewheel descent we were, instead, met by a barrelling freezing north wind coralled up the valley. The first time I have had to pedal down that hill.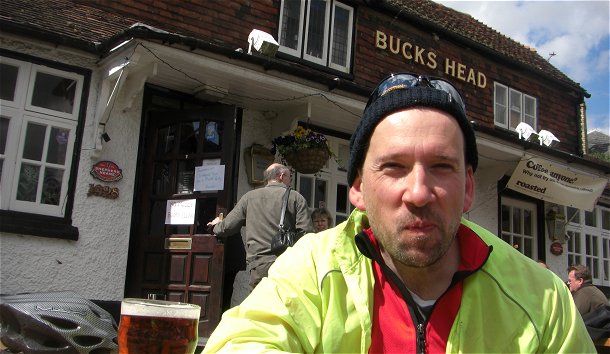 All up a 54 mile ride … thanks Jeremy!