April showers depleted the Anerley peloton to a handful, or not even a handful. As Henry Joseph our latest newcomer reported "Only me, John and Sandra on the ride. It was a bit drizzly but the main showers held off".
It is good to see and hear that Sandra is back after her knee op, and in view of the dismal conditions, obviously determined to make up for lost mileage.
The destination was the Squires Garden Centre on the A25 at Buckland, not too far, but far enough for a cuppa on a cold, damp day. John and Meike also made it out, so a total of five does make a handful!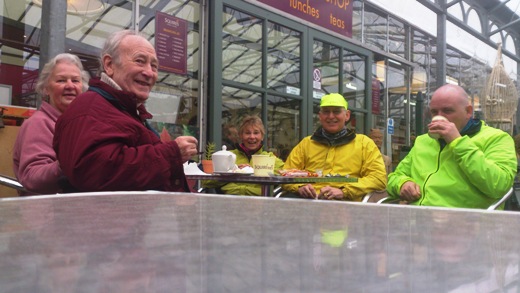 And as Henry noted, a tea party does result in a chink of china, and to prove it he provided the pictorial evidence!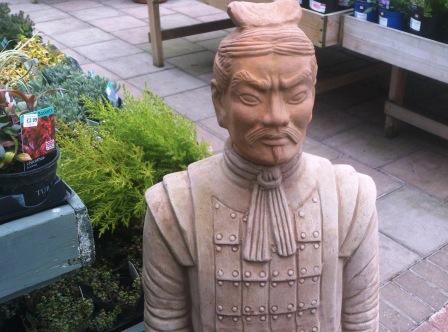 So it is thanks to John Dadson for leading the ride, and to Henry for being the despatch rider.
Next week the sun will be shining, or at least it is about time that it did, and we will be off to a new tea room on Keston/Downe border. It is part of the Holwood Farm complex, on the corner at the top of Shire Lane.  Not to be missed!  So 10 o'clock at Shurguard.