Tuesday Ride: 8th May 2018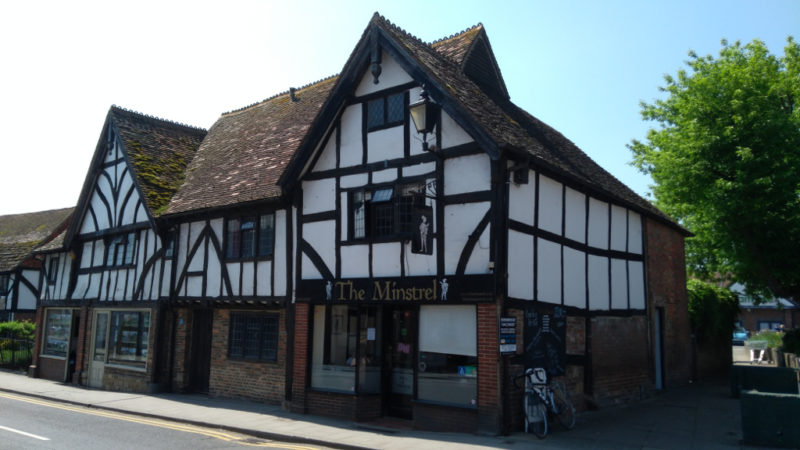 A Tale of Two Cafes
Above the Minstrel at Edenbridge – with just one bike outside (and the author inside). This was our Tuesday destination although the leader of the 'A' ride appeared to be heading elsewhere. At least the 'B' ride got here led very gently by Des as it was maybe getting hotter than the hotest May Bank Holiday ever the day before.
Des had hoped we would be seated outside to cool down and sharpen our tan lines. But that seating had gone and the space upstairs had gone unobserved: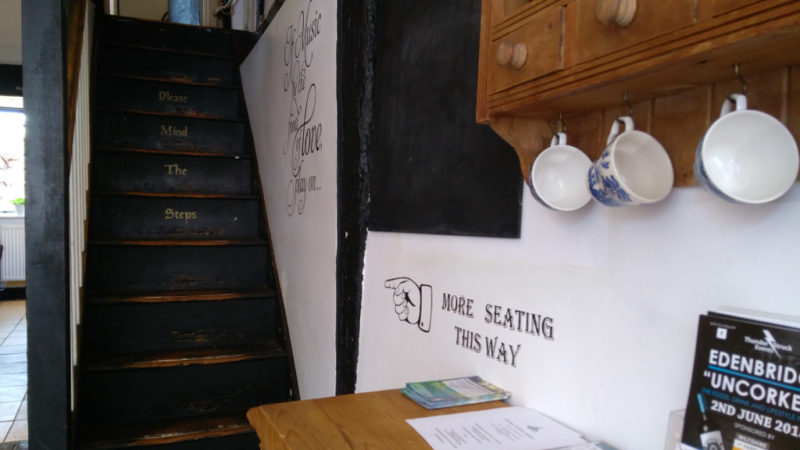 Instead the Costa won by a large majority although not exactly giving cyclists the warmest welcome: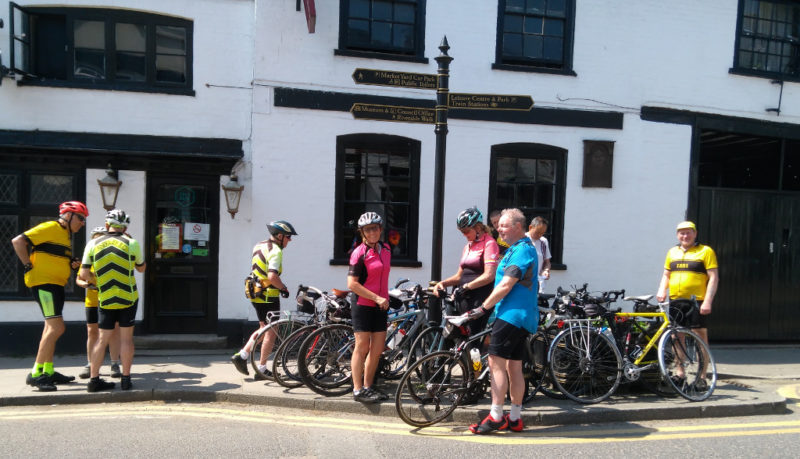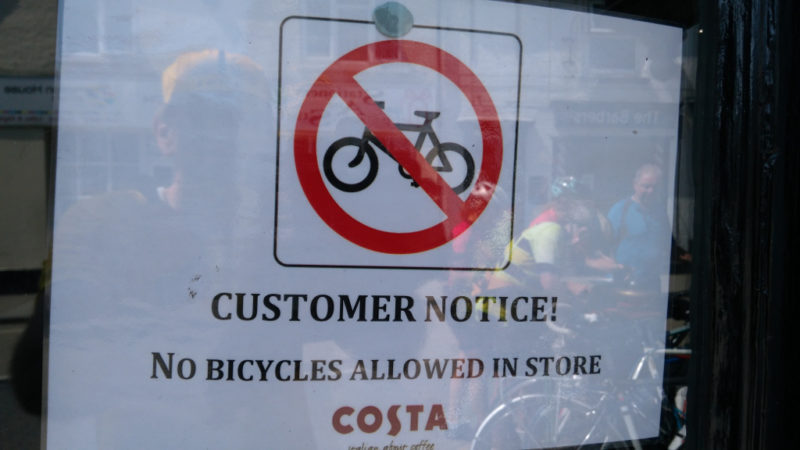 We ambled back by the flattest route Des could find. Just this little lump going up to Marden Park: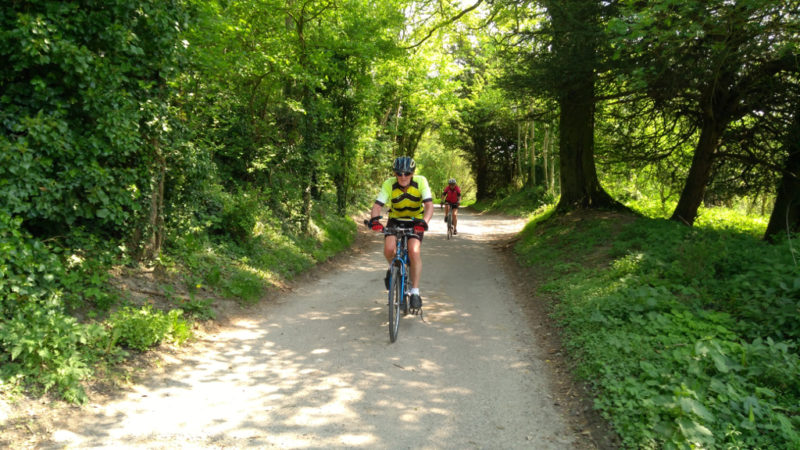 A very splendid 38.04 miles at 11.35 mph.
Download