Sunday Ride: 6th May 2018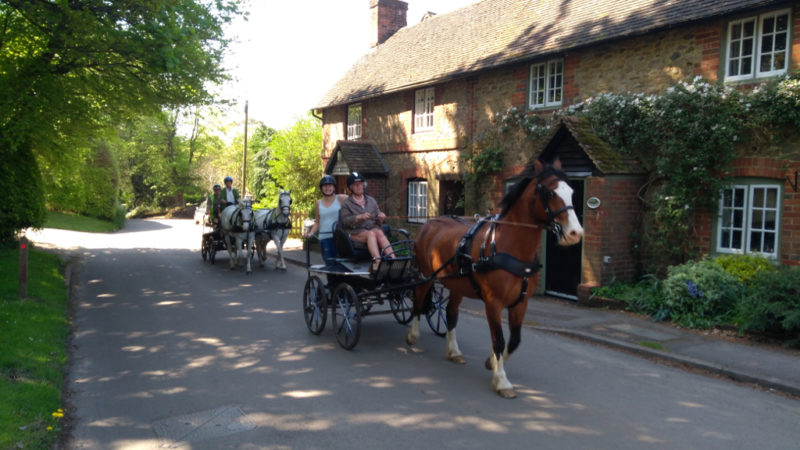 A hot ride to Peaslake with the entertaining rise of Ranmore Common to get the blood pounding. Six starters including a first time for Neil, though not the first time around the Surrey Hills fo him.
The lanes to Peaslake were thronged by carts. Why not helmets for the nags? And here is 'Man about Peaslake' after a double helping of pie: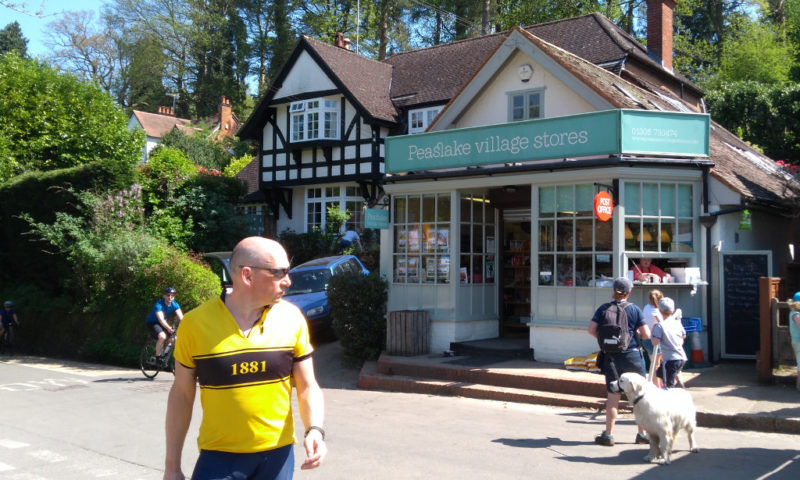 Didn't slow him down on the climb out of Peaslake though we skirted Leith Hill with an interesting diversion to Holmbury St Mary. Indeed the whole ride was done with something of lick. All the more welcome to get back to Newdigate where John E was waiting for us four as Miles had taken an early bath. The stop was at the very quiet but attractive Six Bells opposite the picturesque St Peter's Church lurking behind Neil's shoulder: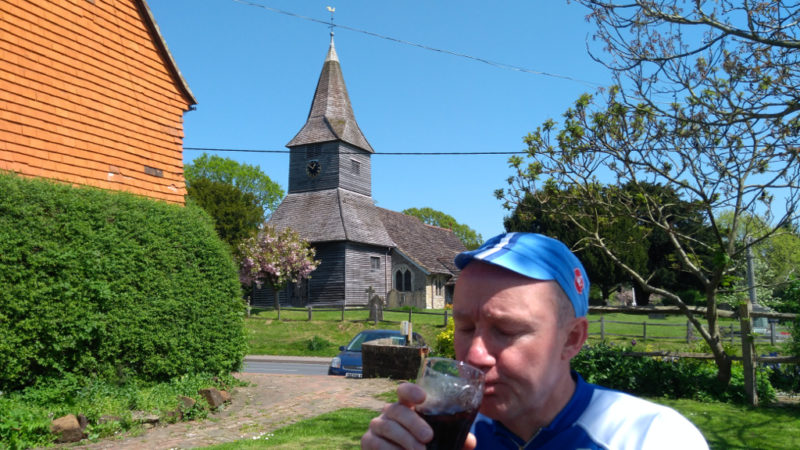 The usual scamper through Reigate and Merstham got us back in good time: 53.24 miles at 12.68 mph but it felt faster.
Download