Tuesday Ride: 8th March 2016
A straightforward Tuesday ride to Tulley's Farm. The route of 45 miles going through Smallfields and coming back via South Godstone is relatively flat. The new interior at Tulley's Farm is very nice and the food is always decent.
The usual gang turned up and Jenny had her new Specialized carbon bike with flat handlebars. Tomtom's banana shoes were hard to miss but I don't think too many people rushed home to order them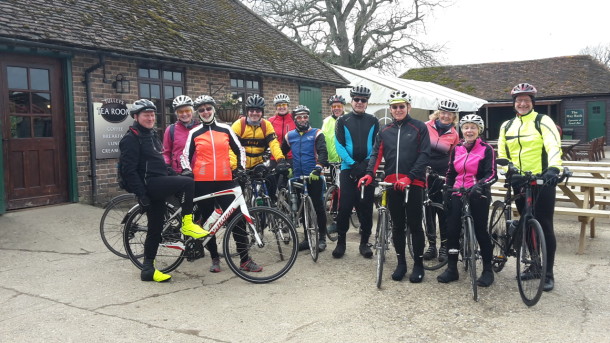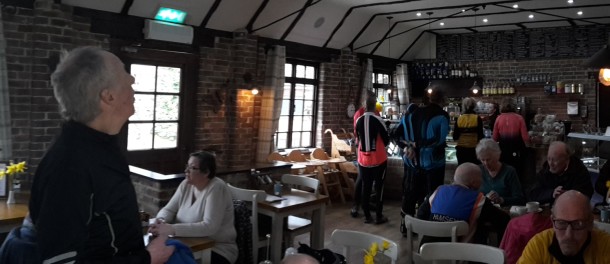 !