Tuesday Ride: 6th August 2019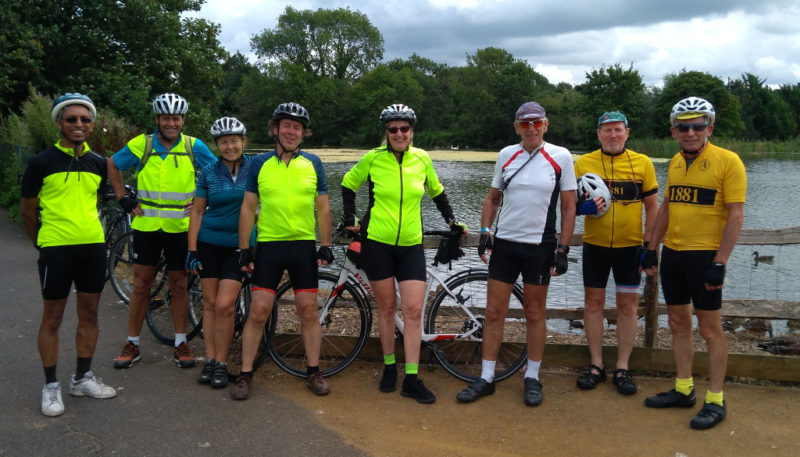 The Earlies had come and gone. The steadies and mostly Relaxed had rocked up at Shurguard. Then Des sans bicyclette appeared – not feel too good so Stuart was volunteered to be the 'New Des'.
The two groups split at Coulsdon PO. Peter R led the steadies up Outwood on a southerly trajectory to Squires Garden Centre at Stok d'Abernon while Stuart took the more direct route via Epsom 'cos he couldn't think of a better route at the time. Only one little kink which only a few noticed 😉
The queues at the Garden Centre don't get better but it was good to see Meike out and the Earlies before they deserted us.
The return was a croosover – the Steadies heading back via Epsom and the Relaxed taking Box Hill instead of Peter"s earlier foray down Little Switzerland.
The photo above of the 'Relaxed' was supposed to feature the comorant nesting in the centre of the Leatherhead pond. But you know how these cyclists always get in the way …
Sorry Chris – no GPX for you to download. My tracker had a hissy fit on the way out. Next time …