Thursday Ride: 8th August 2019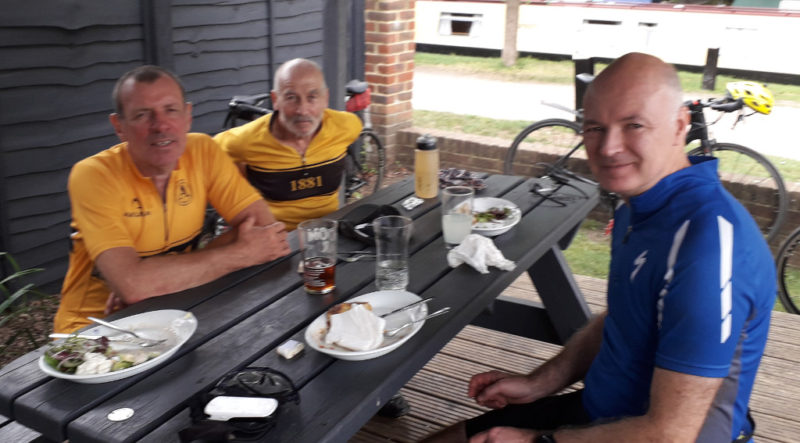 Nice ride out to the New Inn, Send via Hurst Lane & Ranmore. Here Belinda had a puncture that would not seal so she & George went back to Pilgrams Cycles they put an inner tube in.
The rest of us carried onto Send. We had to walk down a bridle way near Effingham roadworks. The New inn is a lovely pub by the canal good food & beer.
Me, Barrie, Peter & Dave Gordon rode back via Boxhill & Hurst Lane. We have gone back to a single pace line again with riders taking turns on the front seemed to work ok.
62 miles in about 4 hours 30 minutes ave speed 13.5 mph.
Mark H