Saturday Freecycle: 3rd August 2019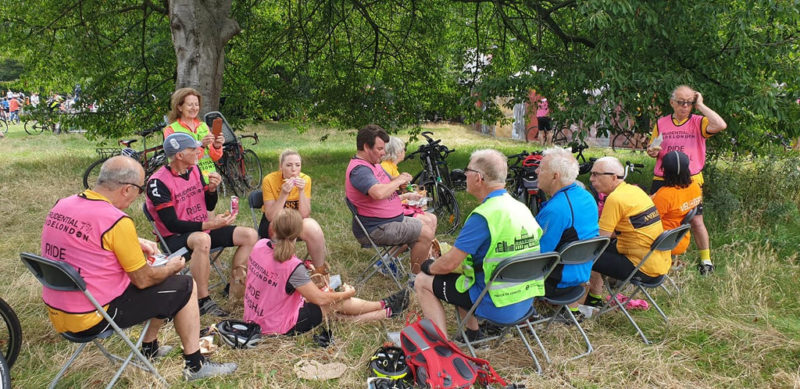 No official Saturday ride this week, instead Anerley BC once again flew the club colours high and led two of the London Free Cycle rides in to London from Croydon and Sutton.

Special recognition goes to Vince who led a huge group of 85/90 riders from Croydon whilst Roger and Pete led a ride of 25 in from Sutton.

Special thanks to all of our marshals including;Frank, Graham, Denise, Peter R, Bob, Jim K, Miles, Viv and Pat (Croydon route)Stuart, George, Bob, Graham, Mick, and Karen (Sutton route). Apologies if any names are missing.

These feeder rides encourage a lot of new and inexperienced riders to enjoy riding as part of a group and meeting other cyclists. They do however take a lot of organising including, several route scouting rides, attending marshal and leader training, route risk assessments, as well as drumming up sufficient marshal cover to manage and support a large group of people, so well done and a big thank you to all involved for making it such a success.

LCC have funded us £400 which once again we will be donating to disabled Children's charities.