Tuesday Ride: 30th October 2018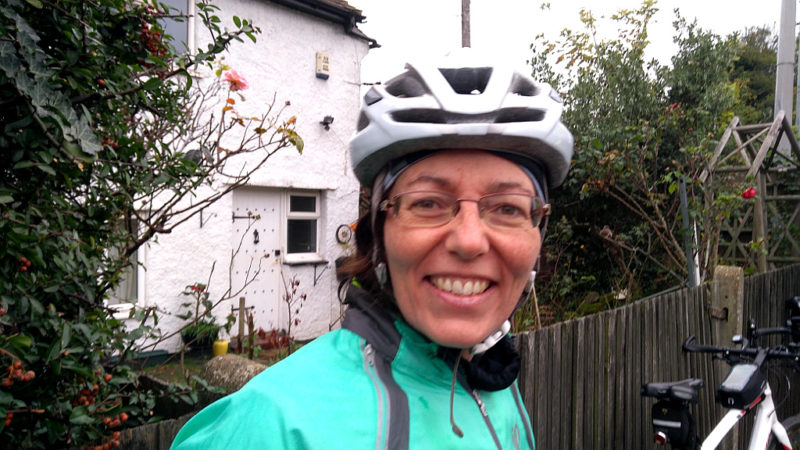 Fran's first Anerley ride greeted with a very fine turnout by the 'B' team. Only the sun and warmth were missing.
Over Botley and down to Limpsfield Chart. The climb up Crockham Hill may have warmed some up but at the top the temperature dropped rapidy. Tim's gadget recorded 2.7C which is very chilly in English. We rolled down to Four Elms Garden Centre.
A few minutes later Pete R and the 'A' team limped in. Dear, oh dear they will have to try harder. But it made for a jolly joint occasion as we all squeezed in the the small tea room: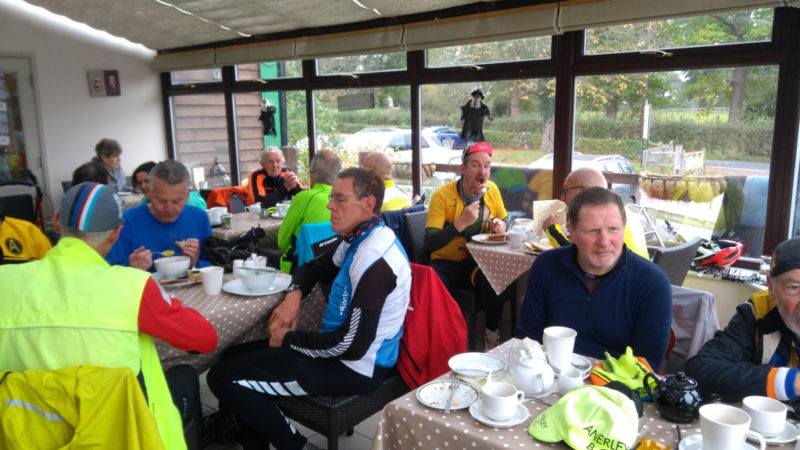 Being Halloween Eve some of us sampled their special Chocolate & Ginger cake: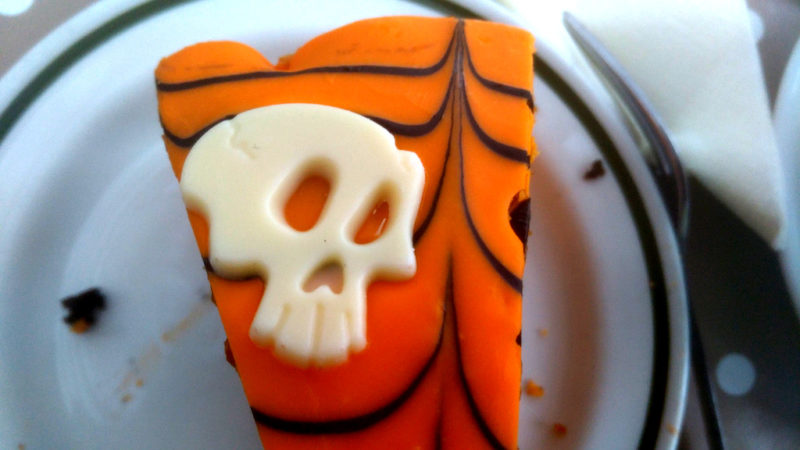 We may be looking for new members but this one appaear to have passed his die by date: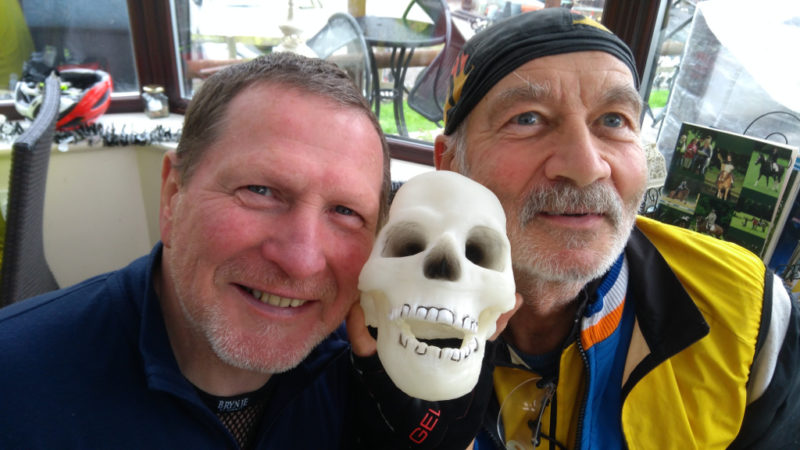 Finally a shot of the 'B' team wrapped up for the return: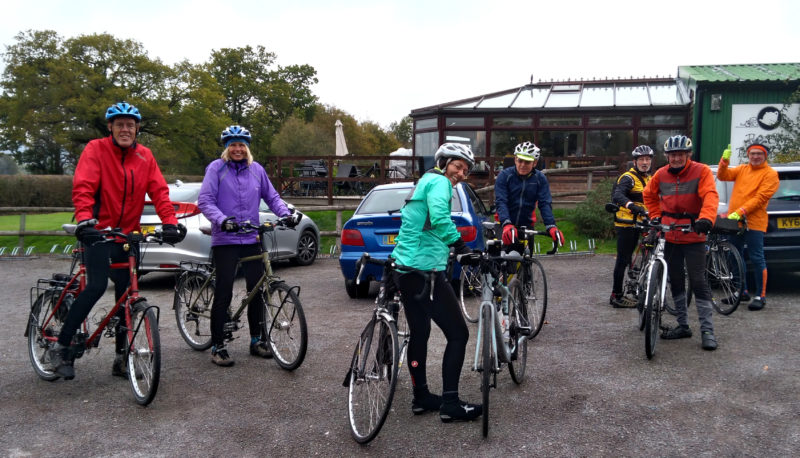 Fran took us back by a new route back to Marden Park and a nice one too. Here TomTom had the bright idea the long slow descent might be the answer to our Freewheel problem [the Bletchingly road now becoming increasingly dangerous with unrepaired holes and ridges].
We tried it into a headwind and it worked! At the end most took the easy route home. Four riders, led by Fran did Bug Hill. Except the winner by a large margin was John D on his 63″ fixie. Chapeau!
35.76 miles at 10.73 mph.