Tuesday Ride: 28th July 2020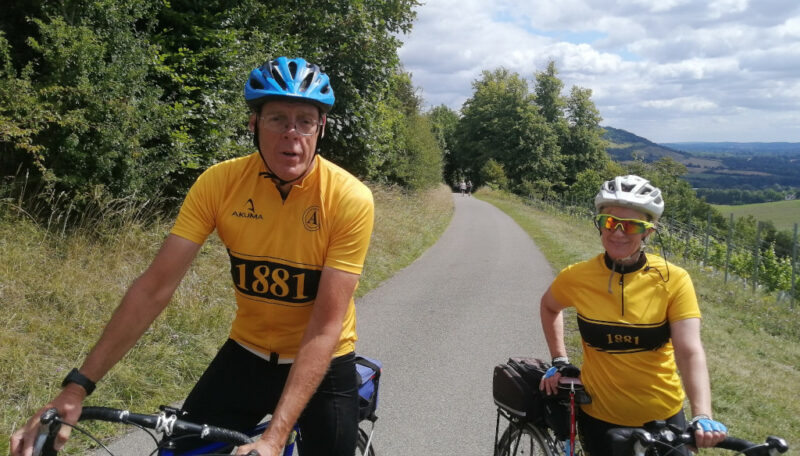 Julia led out the Tuesday rideto Denbies. We underpassed the A24 and julia hung a right upto Westhumble station. Tim S rode on down the A24 cycle path. Was the man of steel, Iceland, Istanbul and South America welshing out on Ranmore Common?
Eventually he returned and up we went leaving Tim sufficient time to set up his camera, have lunch and a siesta before filming us. But, as you an see above, he is well matched on downhills.
Denbies were doing (slow) outside service. Refreshed we did Box Hill with obligatory photo at the top …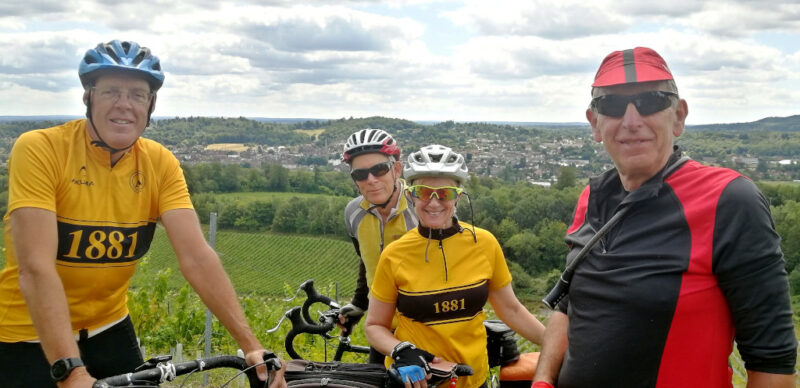 33.66 miles @ 9.25 mph