Sunday Ride: 2nd August 2020

A ride to the Milk Churn at Rudgewick by the flattest route possible that included the sublime Weare Street descent from Ockham Station. I have to say this is one of finest Surrey (and a bit of West Sussex) rides known to the club.
The car park was dominated by no less than six the remnats of the 25,000 Triumph Stags manufactured between 1970 and 1978. You may recall Denis Waterman's beloved green Stag was supposedly destroyed in an episode of BBC's New Tricks.
There were just four of us and we were fortunate to have Amy with us who knew this part of the world like the back of her hand. Hence this photo of a rickety farmhouse she thought would collapse. Now being restored we will return to see how it makes out.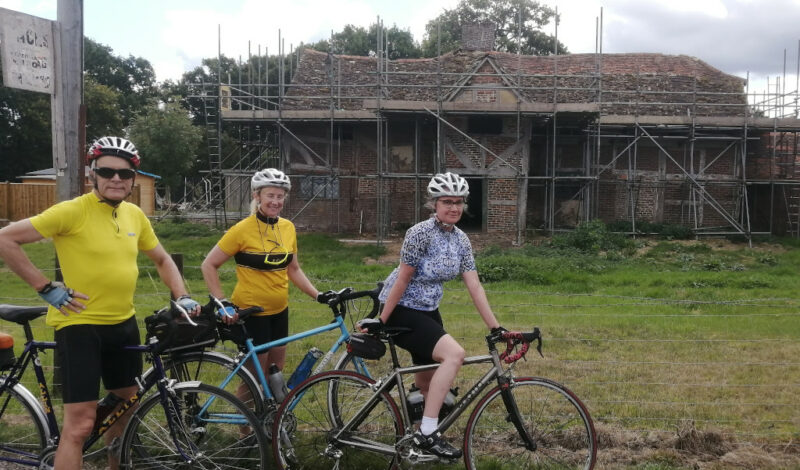 The return was via Warnham Station which has a special cycle crossing denying motor traffic a through route and hence guaranteeling quiet country lanes back up to Rusper and home via Partridge Lane and Leigh.
64.45 miles @12.21 mph.