Tuesday Ride: 23rd October 2018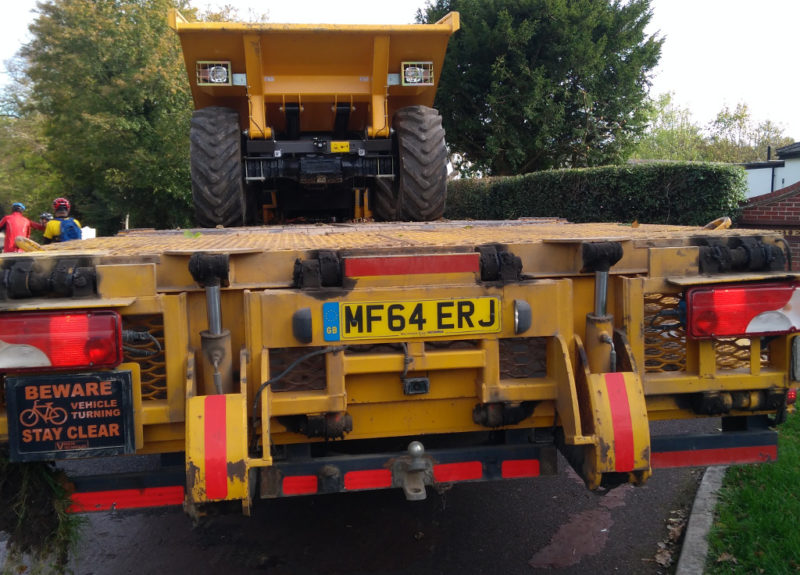 This is a view of Ranmore Common on the 'B' Ride. Yep, the climb we all feared was almost blocked by this vehicle ascending. There was no way the car descending could get round it and had, very, very slowly to back up the hill. On we crawled inch by inch occasionally fionding descending cyclists hidden in the hedgerows as the only way of getting past.
Eventually the car found a driveway and we were free to complete the climb. Some were very happy to get to the top: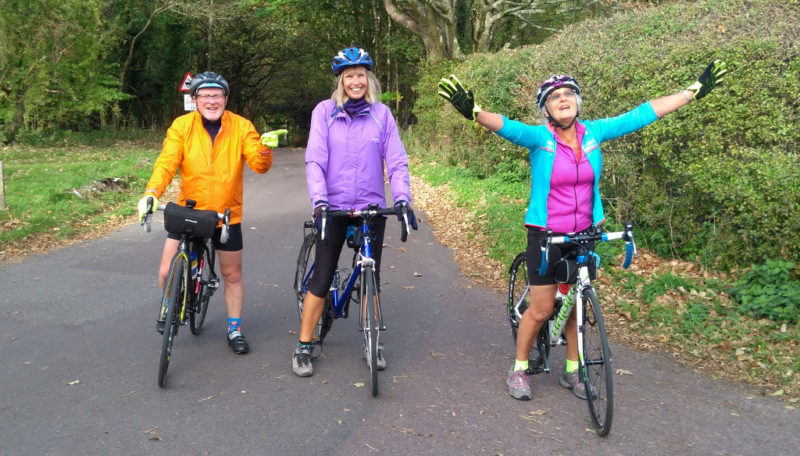 It was almost worth it for the vire on clear crisp autumnal day as we took the back path down to Denbies for tea and cake.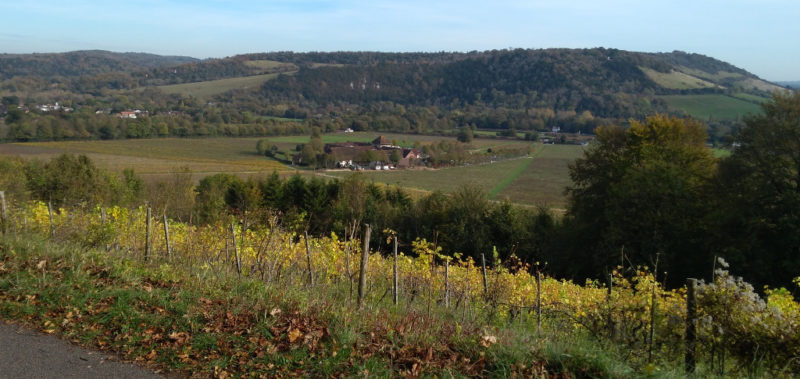 The 'A' ride were only a few minutes in front having taken a route via Redhill instead of beating us down Little Switzerland.
It was back up Box Hill for a 34.24 mile ride at 10.97 mph. Thanks Pete R for leading.