Tuesday Ride: 23rd June 2020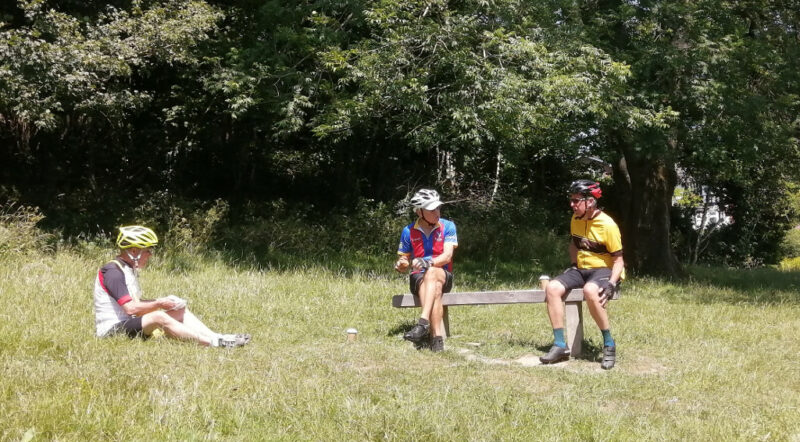 This is the account of the nomadic relaxed group who have started from a different venue every week since lockdown eased.
This week it was St Edmund's Church – just around the corner from Presidential HQ in Lower Barn Road, Riddlesdown. Our start was delayed by deer – yes, three of them who casually sauntered out of the wood to feed. Bit like a suburban Knole Park!
Apparently this was only a small part of a group that includes a stag. A concern to locals should they become alarmed and rush into Mitchley Avenue and cause a bad pile-up.
That excitement over the four of us proceeded to Ide Hill Community Shop via Braested – and then across the road to the dedicated picnic field (above) to admire that tremendous view of Bough Beech Reservoir (below).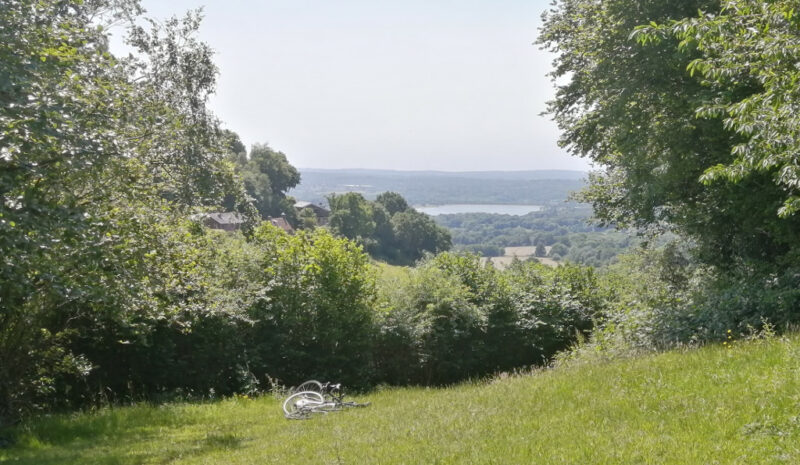 John D had led us out and Roger F led us onto Four Elms and Edenbridge and a new route (for us) back to Marden Park.
39.01 miles at 11.82 mph.