Sunday Ride: 28th June 2020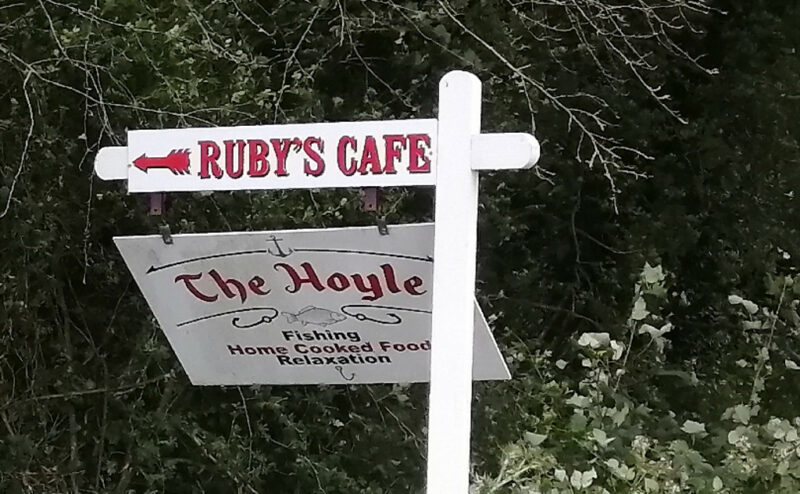 A blustery but sunny ride to Ruby's Cafe at Capel via Pebblecombe & Henfold Lakes. We fur had been warned by Des that Ruby was closed last Tuesday and thankfully it was open. Not only that but the Scorchers had got there first despite their circulatory tour aound Ockley.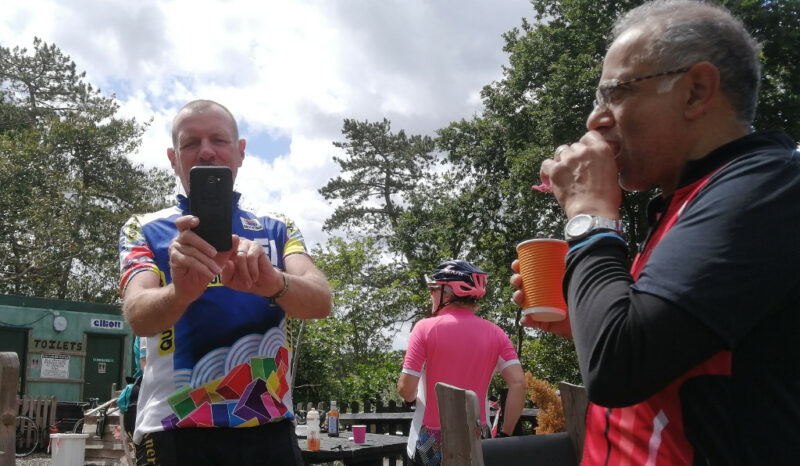 Onward to Rusper and a little but rewarding improvisation on the way to Charlwood. An old favourite Half Moon pub there was firmly shut. Not the Plough at Leigh. They were serving beer ouside in plastic glasses. Their beer garden was full and spilled over onto the green opposite.
Skating rather close – or possbly over the permitted line in avance of the oficial relaxation on pubs due the nest Saturday. We were good and consumed only the food and ddrink we had brought.
If you are passing this spot you may wish to take time to visit the red telephone box on the corner of the green. Or rather History Box as it has been re-christened. Inside a complete history of the village and how it was transformed from a small and very poor farming hamlet into the rather posh chocolate box village of today.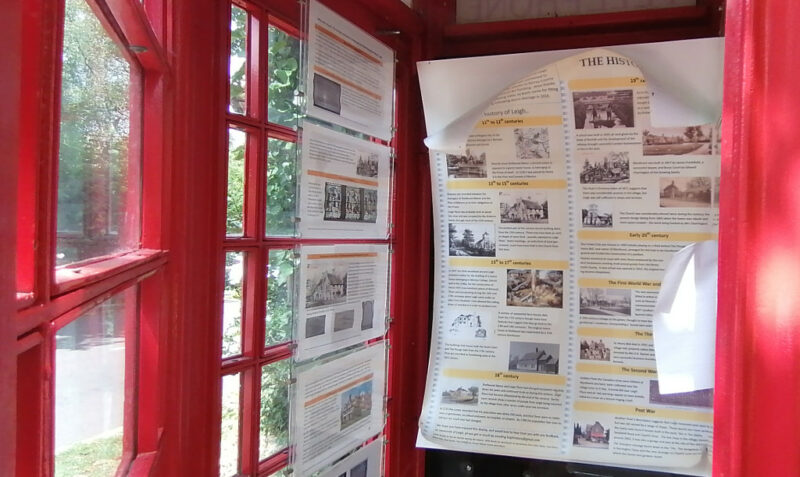 Back the usual way via Reigate and the A23. 49.93 miles @ 12.51 mph.