Saturday Rides: 20th June 2020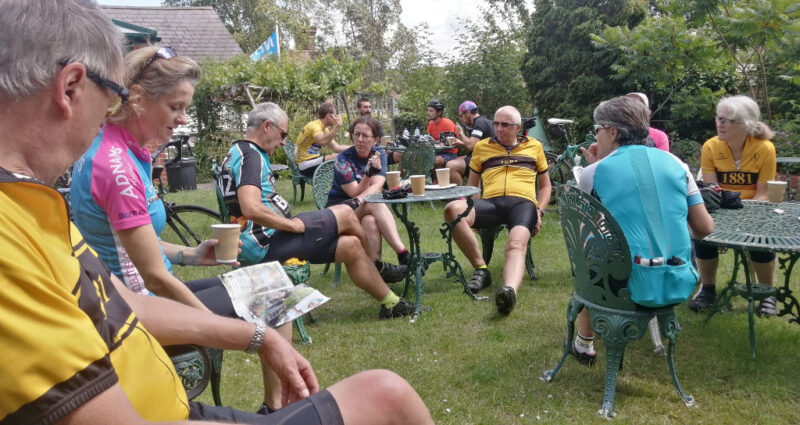 Two rides to Shoreham Air Musuem. Roger led the slightly more relaxed variant and we had the pleasure of passing the elite group fixing a puncture just beford Otford.
The museum was almost back to pre-COVID conditions but we managed just about to keep socially distanced most of the time. The lite joined. All the outstanding issues facing the universe werse sorted and us relaxed set us for home by the route to/from Lullingstone.
The puncture fary was lying in wait for those who had smirked at her previous outing. Sue Diamond had the advantage of various diberse ways to fix the tyre – and off we set in hot pursuit of the elites who failed to coceal their conceit as they had flown by.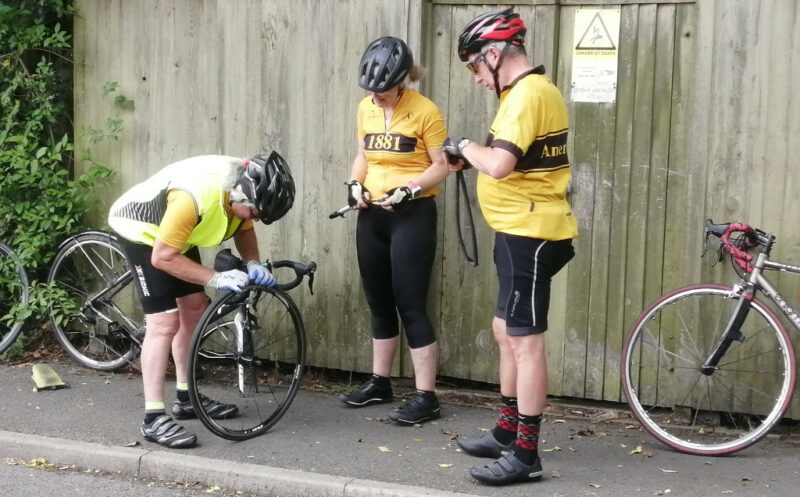 The PF was not done yet and struck once again at Knockholt ….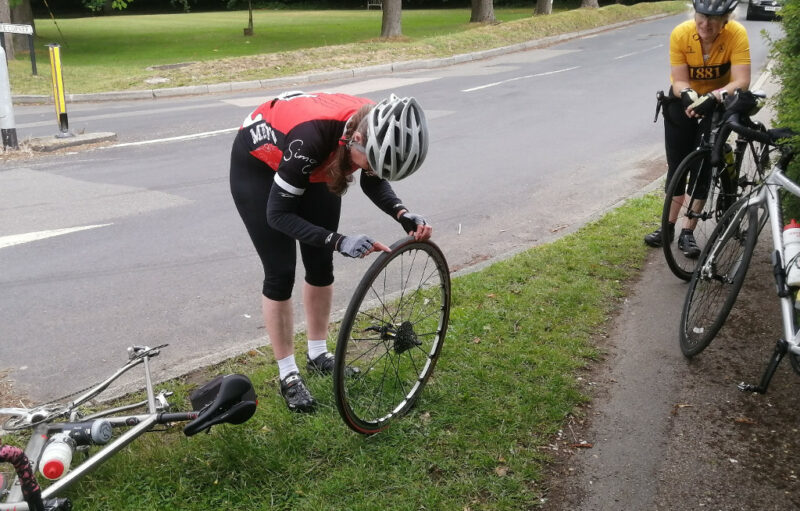 Back along Chestnut Avenue. The rough section had a makeover so the joys of slaloming around the potholes was denied us.
36.94 miles at 12.1 mph.