Tuesday 'A' Ride Tour: 4th September 2018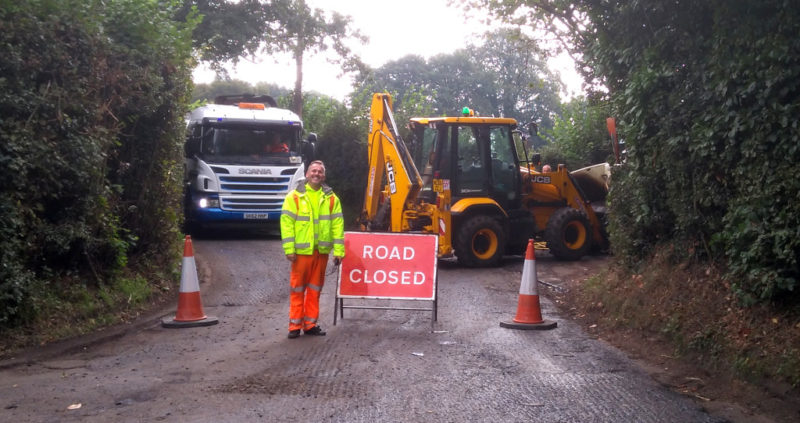 Now for something completely different. Not the usual run to Tanhouse Farm but a circular tour out to Eynsford for tea, down the Darenth to the Thames Path and along to Greenwich and back via the Waterlink Way.
It didn't start well. Ignoring the Road Closed Ahead signs at Hawley's Corner 'cos that's what cyclists do – we found it really, really closed. No way through, no way round. Back we went, dropping down to the Pilgrims Way and working our way through Shoreham.
A bit of parking on double yellow lines …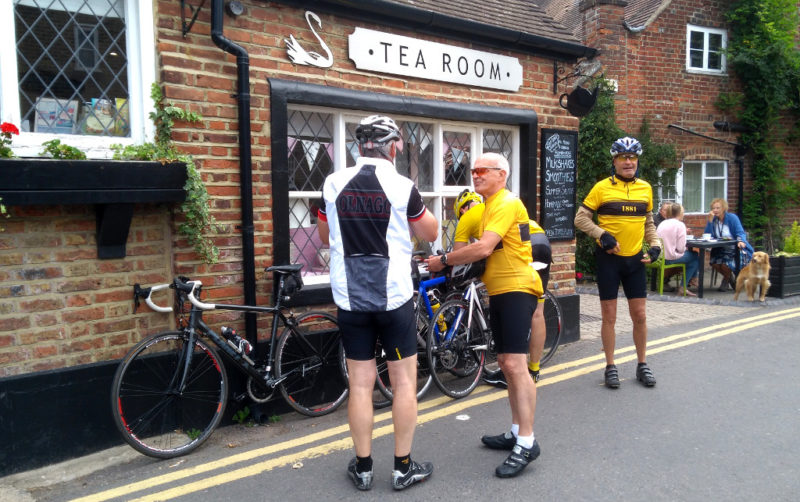 Here we gonged Peter R in recognition of his epic ride in 2017 from San Francisco to Mexico: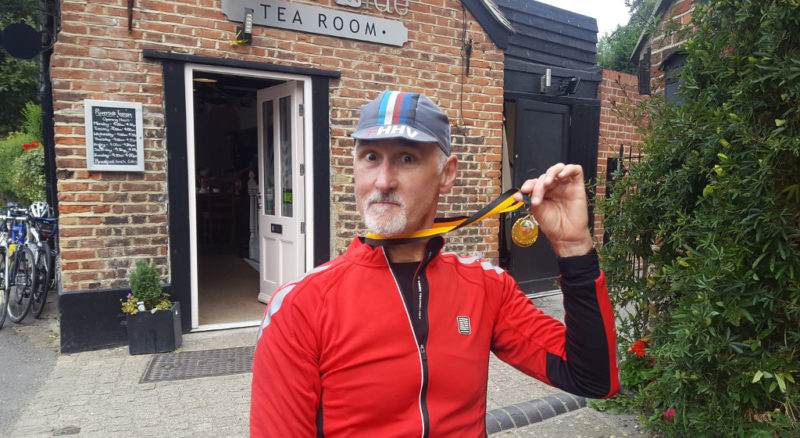 Pete regaled us with tales of derring do involving rattlesnakes in the undergrowth. Which would have been worrying if Dartford was in California for the path [I'm being kind] was a tiny track with nettles stinging and brambles ripping from both sides with views of the wetlands: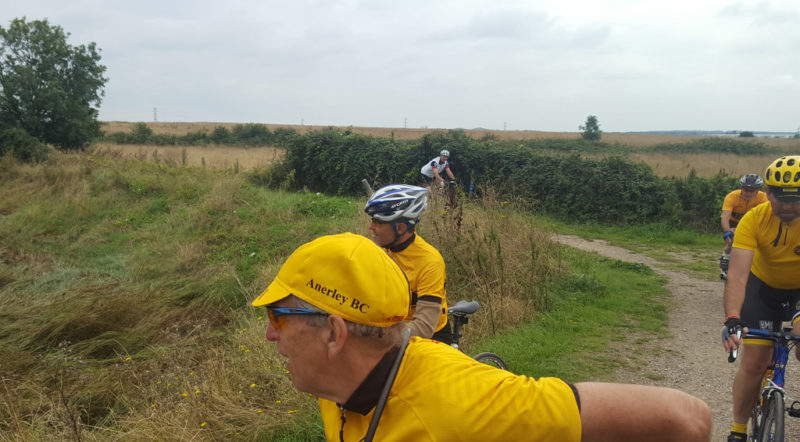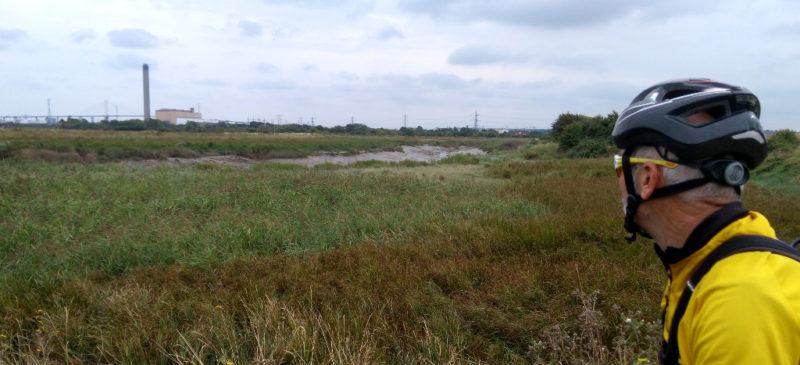 Eventually we hit the Thames Path aka NCN1 – the route our european fellow cyclists are most likely to first experience our sceptred isls. The surface [what surface?] was awful, wearing and slow.
As for the views: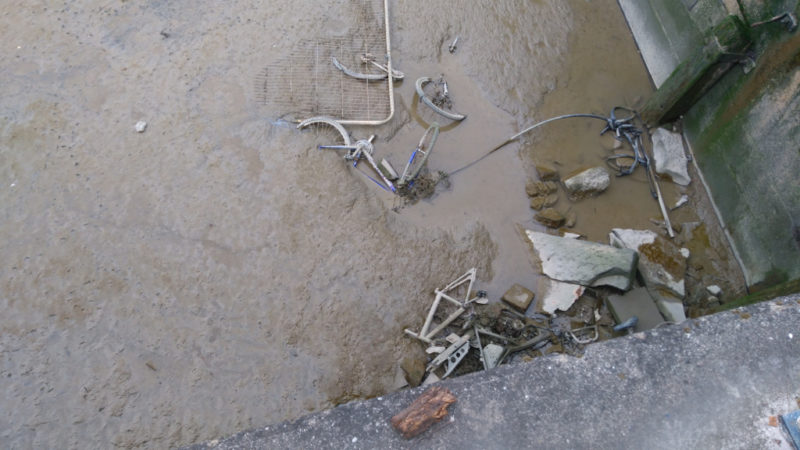 It was nearly Woolwich before we hit tarmac. It was in woolwich where we were mystified by this: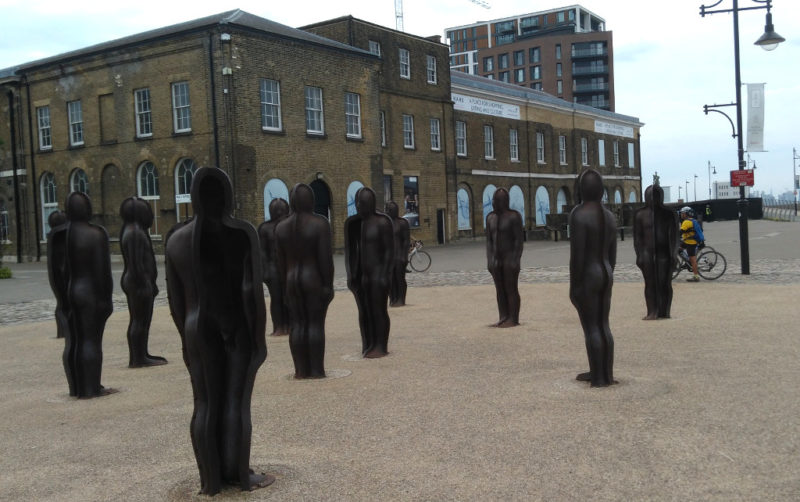 Next was the Thames Barry: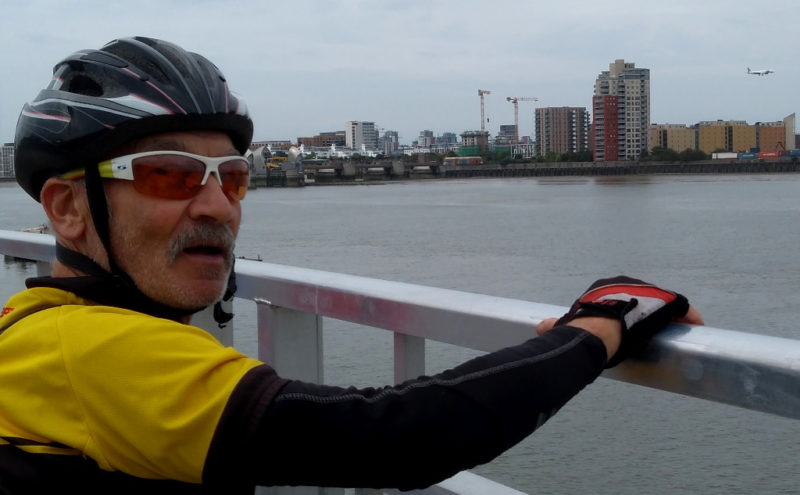 Time had moved on – around 3pm and time for tea and cake. We stumbled upon this cafe in an industrial park facing the river. But it was both good, inexpensive and had multi-storey bike parking: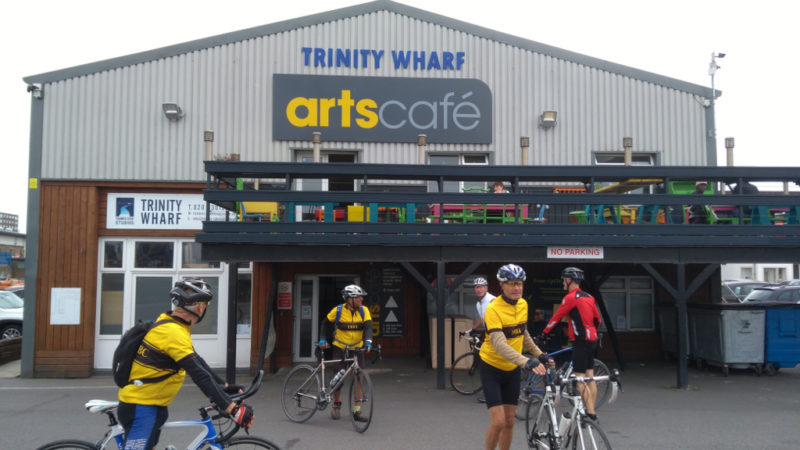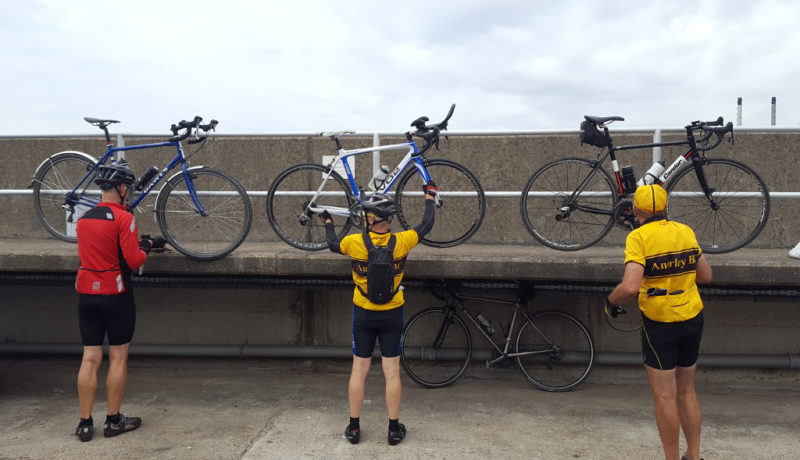 Refreshed we circumnavigated the Cutty Sark in Greenwich and set off home. This is the route as far as Sydenham. Well over 100km on the day. A great day out. We must have more please!