Sunday Awayday: 2nd September 2018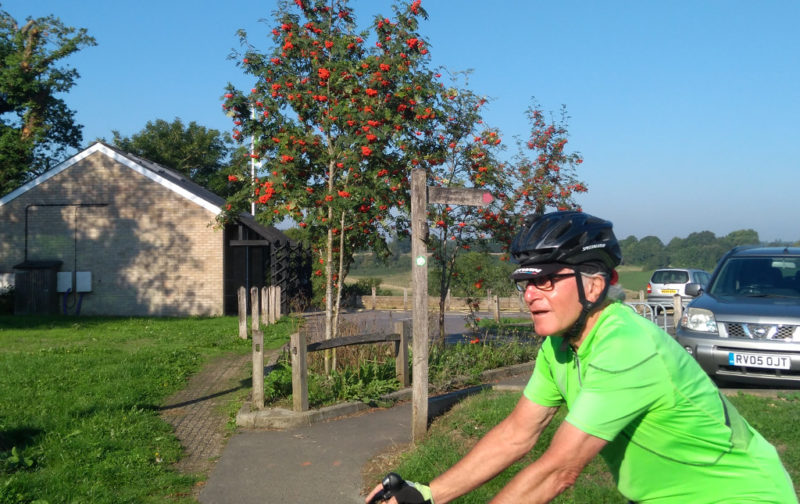 Dear, dear only three turned up for the 08:30 start for Eastbourne on a beautiful day, not too hot nor too cool.
Out via Farthing Down with Vince zipping past berries & loos. A standard route up and over Turner's Hill then a left through Sharpthorne and then south towards Horsted Keynes encountering Jeremy who had motored out to join us. Tom V was taking us to Mrs T's Tea Shop in Fletching, passed many times but never entered.
The Eastbourne Ride has a reputation for finding closed cafes and a medical emergency at Mrs T's left us gasping. However almost next door was The Griffin 'open 8am till late 365 days a year'. It was, it had a garden, it had tea, coffee but alas, no cake!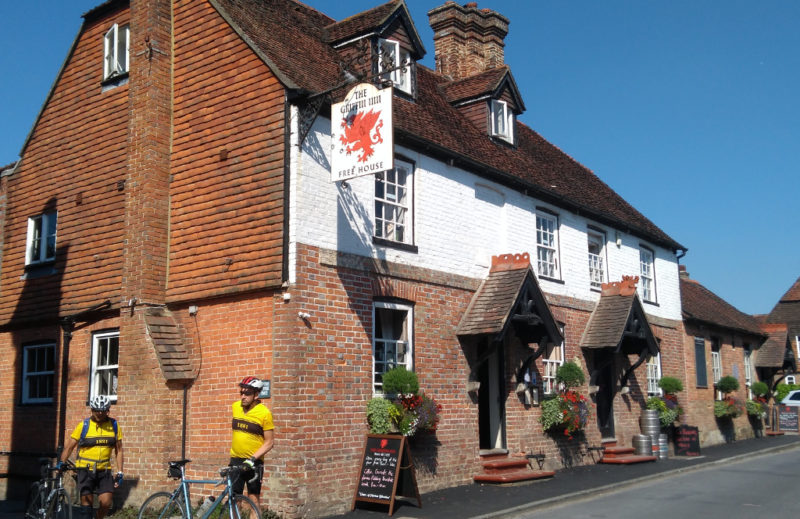 Relaxing hidden behind the pub we were more than a little surprised when Frank suddenly appeared. Apparently he had been set out late and interrogated almost everybody en route about a mysterious bunch of golden clad riders. Finally The Griifin landlord gave away our position so now five we headed south.
The coutryside flattened and we sped zig-zagging along the country lanes to Alfriston – our lunch stop at the CTC badged Smugglers …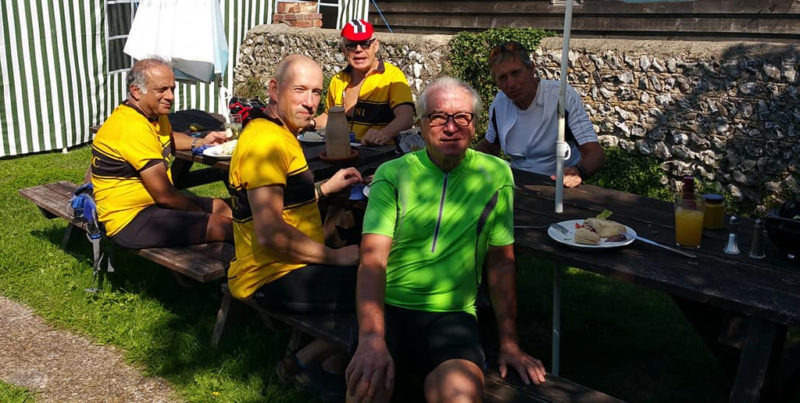 Here Jeremy & Stuart turned for home or car leaving a select trio taking the path to Cuckmere Haven: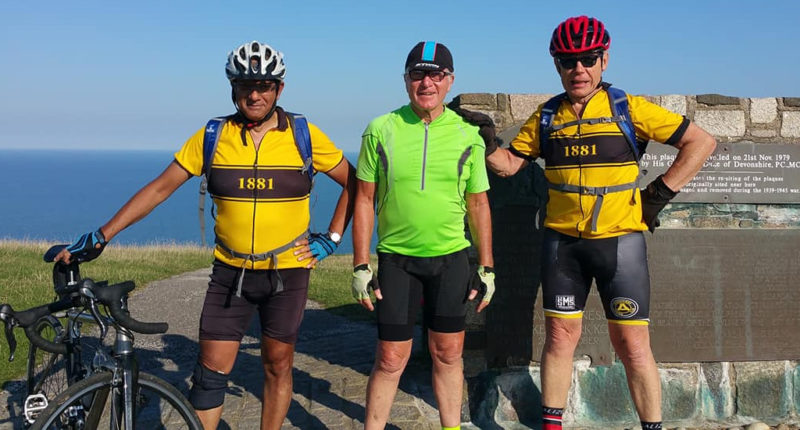 And then onto Eastbourne for the train home. No, not that way Frank!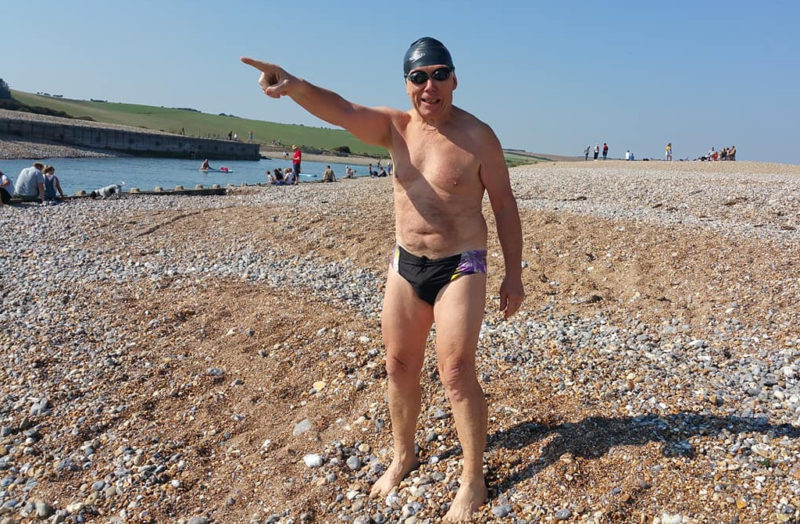 About 65 miles. This map only shows the route as far as Alfriston:
Download