Thursday Ride: 5th June 2014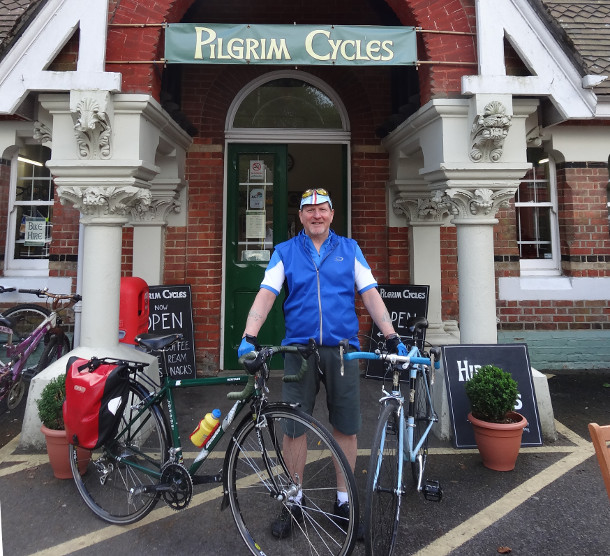 Picture shows Tom with our bikes outside our tea stop at Westhumble. It was a tale of two bike shops. We stopped at Cycles Dauphin, Box Hill to ogle a titanium beauty weighing in at 7 kgs and an asking price around the 3.5 grand mark. Next to this stead was a rather pleasant little red racer. When asked the price for this one the proprieter was understandably reticent. The bike had been purchased at a charity auction for an undisclosed figure but as it belonged to none other than the late and disgraced Jimmy Savile it was difficult to imagine anybody wanting it!
One for the crusher?
David Gordon