Awayday Ride: 8th June 2014
Get up early, ride to Godstone, catch train to Tonbridge, cycle to Paddock Wood. Have breakfast.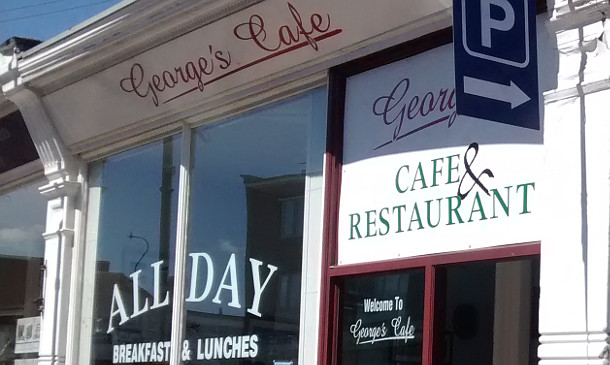 The start for ten with another joining at Tonbridge was the beginning of a 79 mile trip through a Kent very few of us had cycled before. The sun shone the thermometer was warm but not boiling, there was even a modest tailwind. What could possibly go wrong?
Ahem – Des's front tyre shortly before the back – or was it the other way round? A chain that wanted to break free so he prudently decided to retire before the going got worse and train home from Marden.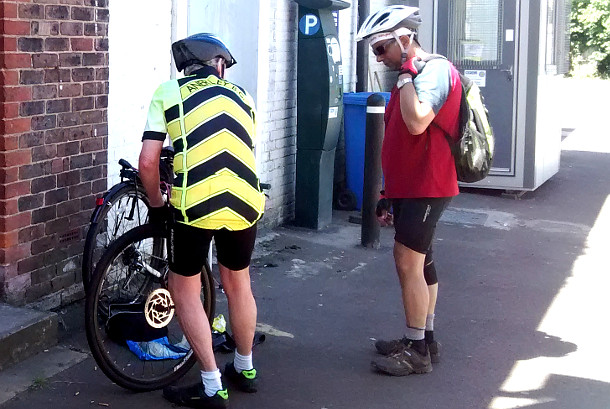 Which was a shame since Jeremy had uncharacteristically found a route that avoided all known hills. Oast House after Oast House littered the landscape. Dozens of great pubs and tea rooms.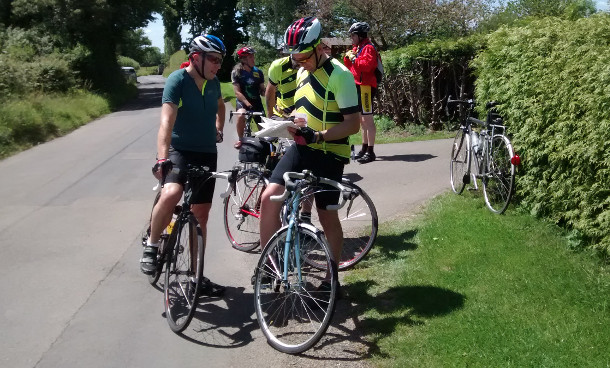 … and then a Grand Design …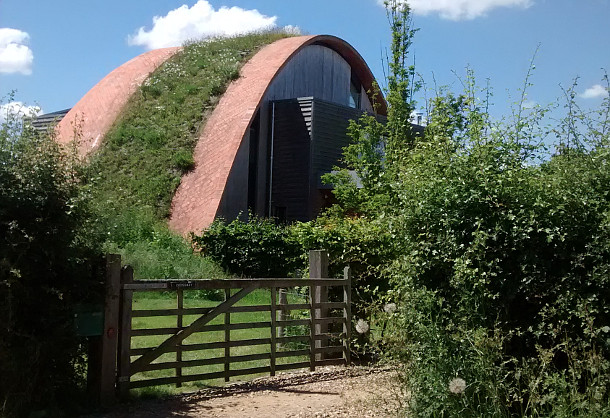 Jeremy's 12 mph touched 18 mph at times but the going was easy, the villages chocolate boxy but the time was not so kind to a slight underestimation of the mileage to Rye arriving not much before three.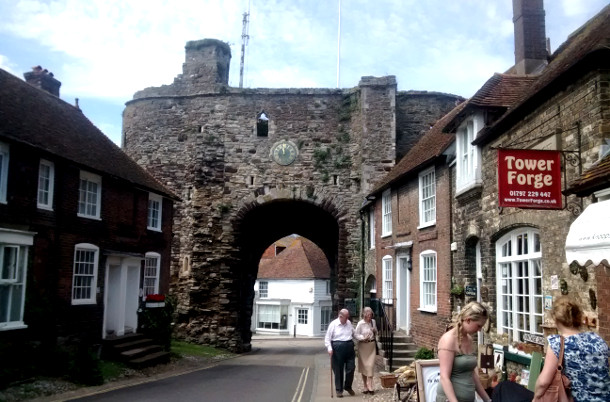 We re-hydrated before setting of for the train home from Hastings. The first bit was easy as we slipped below seal level and then rode over the wall to see the sea …
Some of our smiles disappeared shortly afterwards as we climbed 500 feet before descending through beautifully preserved Hastings Old Town before arriving at a rather less beautiful sea frontage. We made our way up to their spanking new railway station by way of a beached boat …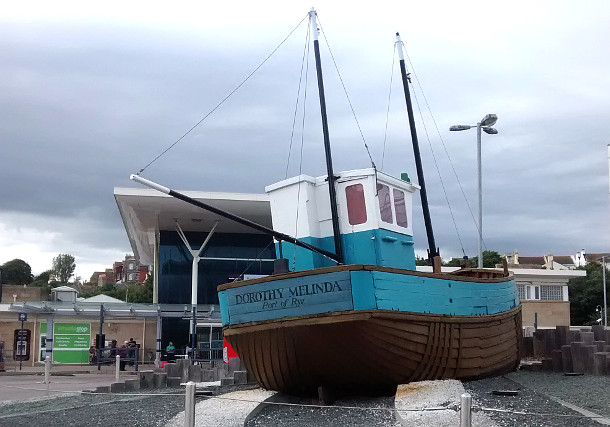 One last surprise was the train home. Or rather the train next to train home. London Midland or Southeastern? I think we made the wrong choice.