Sunday Ride: 1st June 2014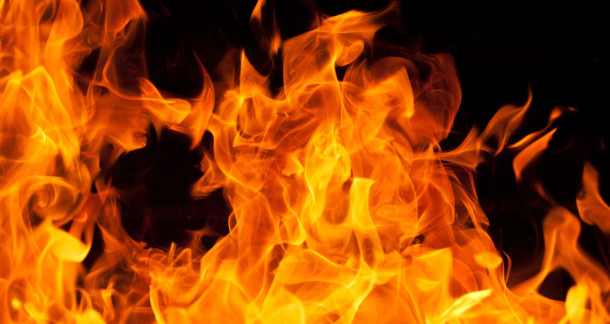 First day of flaming June. The sun was flaming and so was a spanking new Range Rover as ten of us climbed up Holly Lane out of Chipstead Valley. It had brought traffic to a halt but we crept gingerly around it as pops and bangs accompanied the destruction of may be £90,000 worth of motor as the owner looked forlornly on with the fire service not in even hearing distance.
The Banstead variation took us past Epsom Racecourse gearing up for the following week's Derby and out via Oxted to Squires Garden Centre at Stoke d'Abernon and a share in a very fine chocolate cake.
Meike & John T joined us later. An equally fine body of men (the ladies keeping their distance) prepare to leave …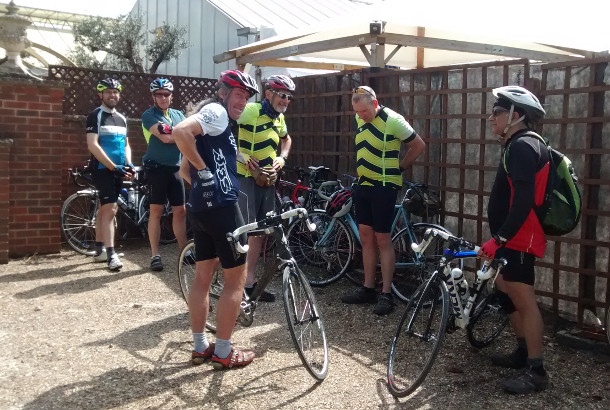 The heat was climbing life was good and Jim just had to follow the lead of his SatNav. A rather late sqwark to hang a right caused a little confusion in the middle and an unscheduled dismount to the rear. Maybe they should make helmets for knees but we pressed on to The Queens Head, East Clandon. Jim & Julia pressed on but the usual suspects were intent on rehydration.
The time was 11.55, the car park already nearly full and a long line of people queued at the door – sadly not for drink but for food. The whole inside and back garden had been turned over to upmarket lunches. Even more shocking was the price of two pints, two crisps: £10.40. This is the first time in 133 years that a tenner has failed us.
Back via Ranmore Common and Box Hill was a little lumpy but the damaged knee only slowed but did not stop a certain rider …