Some of us decided to opt out from the Tuesday Ride when heavy rain showers stopped play! So four of us decided to make the most of the Thursday sunshine with a shortish ride to the Barn Tearoom at Four Elms.
Following on the theme of our Sunday Safari, we were on the lookout for wild life, but would we be luckier in the wilds of the Weald of Kent that we had been in Surrey's hills?
Well we did come across this beautiful, wild stallion, which Tom Tom managed to capture for posterity.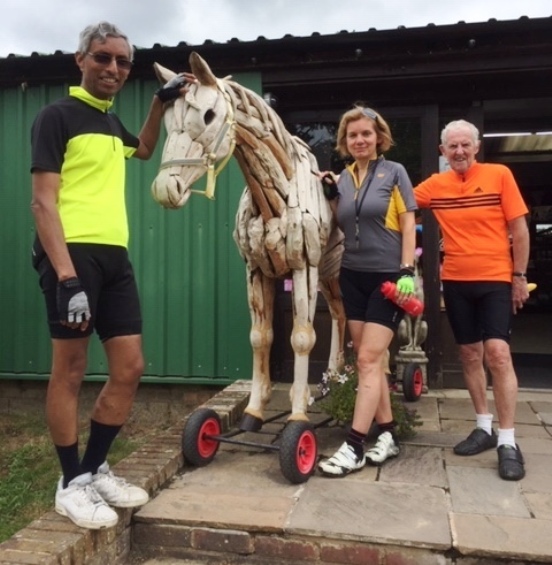 A real work of art made from a multitude of carved pieces of wood.