There are not many zebras or vultures in the sunny Surrey Hills, but we did manage to find a bit of wild life on this Sunday's safari.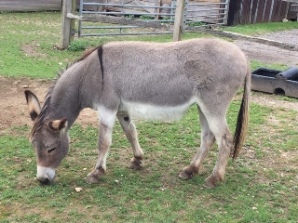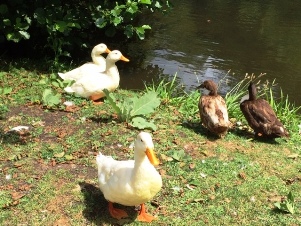 It was a bit overcast when we set off from Purley but soon the cloud melted away and by the time we got to our morning tea stop at Tan House Farm, it lived up to it's name. It was definitely sun tanning time!
The weather brought cyclists out en masse so we had to join a long queue as we arrived at the same time as members of a group of Pearson C.C from Sutton and some ladies from Norwood Paragon. But as you can see we did manage to grab a table to ourselves
It was here, as we set off on the second leg of our juorney into the unknown, that we had our first encounter with Surrey's wild life. But it did look a bit like a docile donkey to me.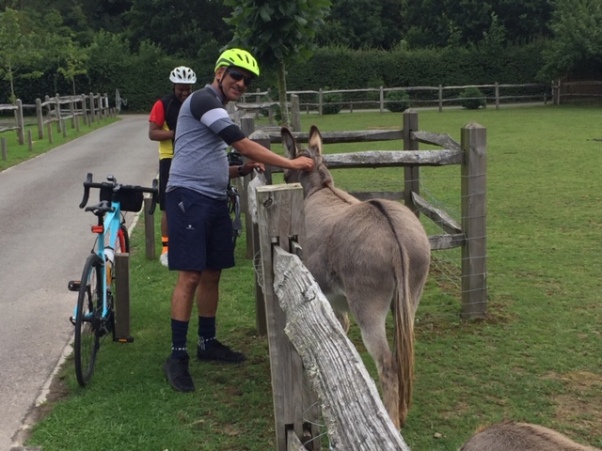 A few miles south west of Newdigate is my favourite country lane, Weare Street. One of Surrey's hidden gems, running parallel to a steep sided cleft with a little stream running along the bottom. In times past this area of the Surrey Hills was used by smugglers transporting contrabrand from the coast to London. And memories of those lawless days, survive in an old pack horse route used by the smugglers. Now a bridleway named Smugglers Lane.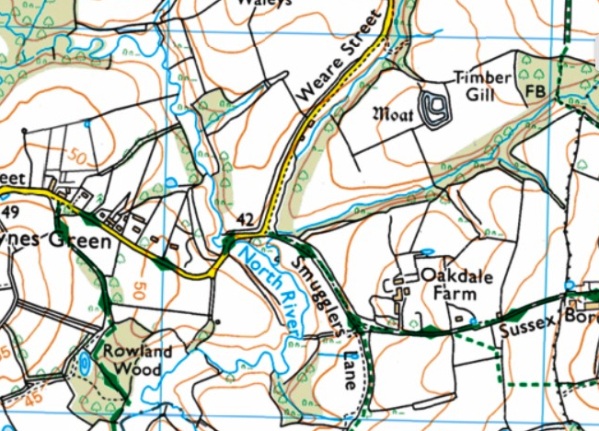 But the smuggling gangs are long gone to be replaced by chain gangs such as these posers by Weare Street's duck pond.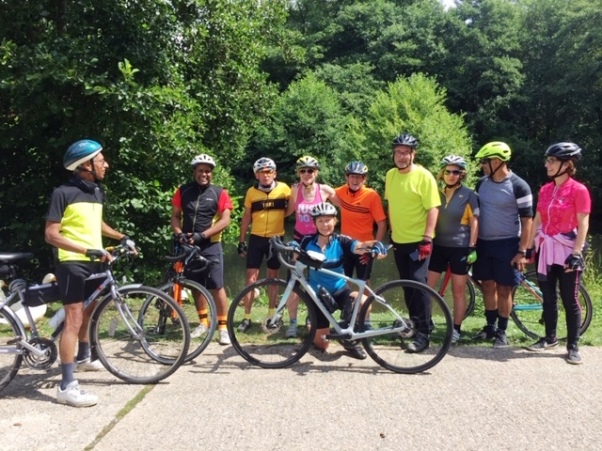 Here caught in action by our group photographer, trying to catch the goose that laid the golden eggs.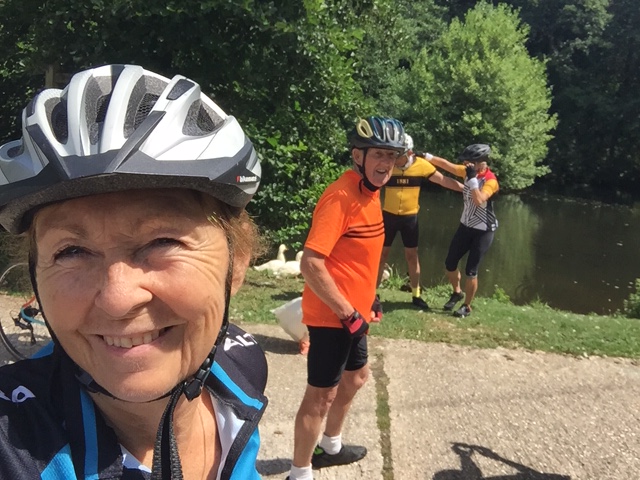 Our day out was however marred when heading back along the A29 towards Ockley. Here, Chris had a major problem when his deraillier snagged in the rear wheel, pulling out a couple of spokes and snapping the gear hanger off. Not easily repairable!
Fortunately it was only a 400 yd walk to the Cricketers Arms at which he was able to while away an hour or so, awaiting collection of himself and his bike. Sue Smith's husband very kindly agreed to drive out and get Chris and bike home.
Leaving Chris, the rest of us continued, stopping for a second cuppa, with cake or ice cream, at Reigate's Priory Park. Then we headed back to Purley.
My bike computer showed a total distance of 89.5 Km, which is an imperial 56 miles. It was Sharon's longest bike ride, on only her third outing with the Anerley!
Des.