Sat/Thurs Freecycle Recce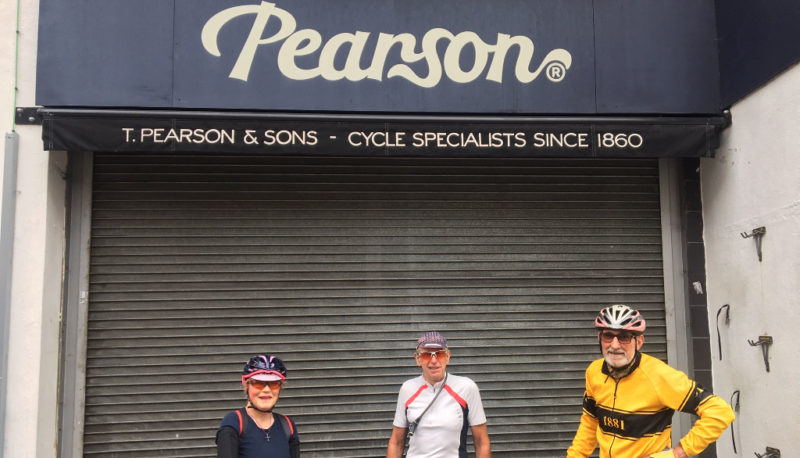 Saturday's ride this week was on a Sunday to avoid the awful rain the day before. It was planned as a recce of the Freecycle Sutton to London route along the Wandle Way and a good job we did too as Pete's Garmin packed up and several navigation stops were required,  greatly assisted by Stuart's phone mapping app skills.

Karen, Stuart Graham and Pete set out from Purley via Chipstead valley up Holly lane and through Banstead to Sutton. Stuart pointed out to us that Pearson's is the oldest cycle shop in the world, established in 1860 that's  21 years before the Anerley.
The route into London from Sutton is largely along the Wandle Way so very scenic, car free and flat. We stopped for tea at the Skylark cafe in the middle of Wandsworth Common which is pleasant and serves a very nice carrot cake.

We returned along the same route and then back via Carshalton to Purley 
32 miles at an average speed of 10mph 

Karen, Bob, Roger, Pete, Mick and Mick's son Alex made a second recce run on Thursday 1st and this time Pete's brand New Garmin Edge 530 worked a dream. A huge improvement to his old and increasingly unreliable 500 model.

It's a good job we did the second recce as some major road works had sprung up at a busy junction in Morden which would have proved difficult to shepherd a large group through. We were able to scout out an alternative route adding in a very pleasant part of the Wandle Way  avoiding the obstacle.

Tea stop was once again at the Skylark cafe we returned alomg the same route and then more of the Wandle Way towards Croydon. It had been a hot day so we took a pub stop in the sun at the new beer garden at the Jolly Farmers