Thursday Track Ride: 25th January 2018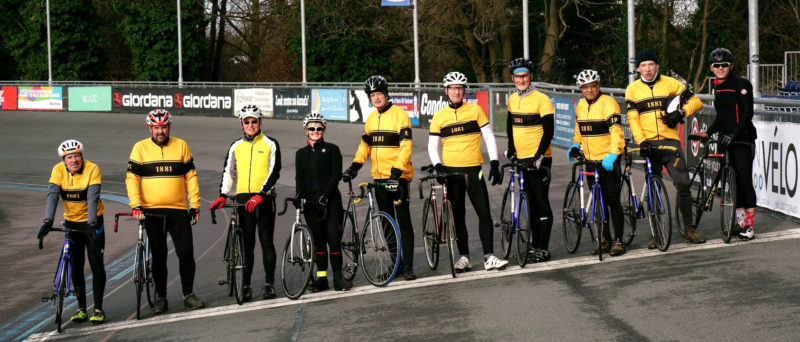 Great day out today at Herne Hill with Belinda, Jeremy, John D, Tom V, John E, Miles, Steve B, Mark B, Ajay, Peter R and myself.
Ex captain Peter Trimming took the photo's and there is a video too coming later. We all really enjoyed the session thanks to coaching from Tony at the track. Great to be at the top of the banking. Will do a more detailed report later on with more Photos. We may do another session later on in the year if there is interest. We would all benefit from this and would make the club safer out on the road too.
Mark H