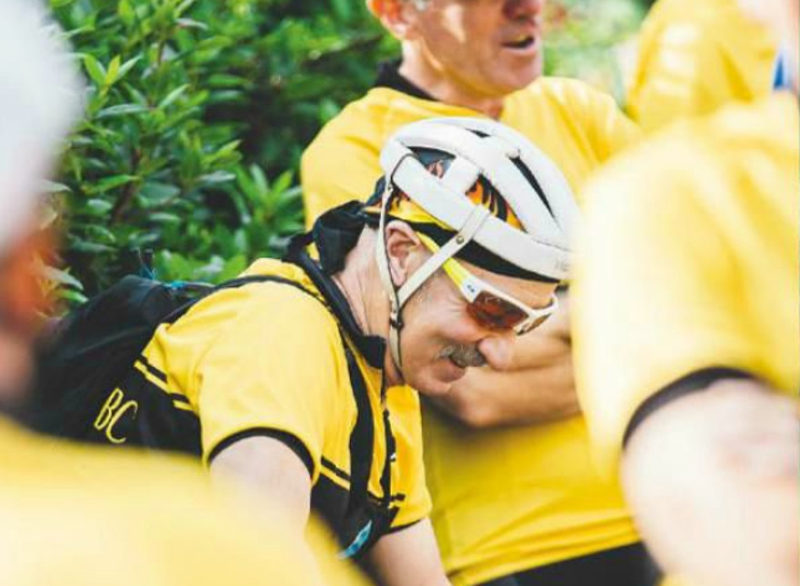 The THURSDAY RIDE is a recent innovation by those who thought the TUESDAY RIDE was a bit too slow. It covers around the same distance horizontally but usually rather more vertically! And at a faster pace of about 14mph. The ride is led by Mark or Gordon who are pretty fit but will always wait at the top for the weaker climbers.
Its a more compact ride of around 5 to 10 riders. If you have any doubts about your fitness to do a THURSDAY try a SUNDAY or a TUESDAY first. If you have something left in the tank then this is a great way to empty it.
Or using it as training for moving up into Sportives or Time Trials. The Anerley had a great racing past and this group is intent on re-inventing it.
Want to join in? Turn up at the meeting point (see details elsewhere on this page) at 10am and introduce yourself to Mark or Gordon. No need to give notice. Wear what you want and remember to bring a pump and a couple of tubes plus plenty of water as you may sweat a bit!
Want to join the club? Then go here: https://anerleybc.org/membership/
You can get a flavour of THURSDAY rides from recent ride reports here: https://anerleybc.org/?s=Thursday+Ride%3A