Thursday Ride: 8th September 2016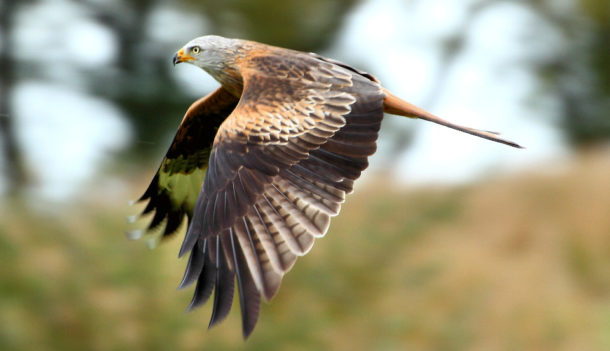 Wonderful days cycling today. Riders out Vince, Karen, Belinda, Barry, Frank, Ricky and myself.
We rode out to Lullingstone Country Park via the Thursday runs favourite climb, Beddlested lane. The road was closed due to fly tipping but we rode up the climb anyway to join the Limpsfield Rd near the top of Botley Hill. But wait what's this could it be … yes … looking over the field to the left I had to stop riding. Three Red Kites wheeling around the sky. Never seen Red Kites in Kent before so we all stopped to watch the kites and three buzzards fly around.
After bird watching we carried on up the climb. We dropped down Botley and rode along the Pilgrams Way. Lots more fly tipping along the Pilgrams Way. We arrived at Lullingstone where we meet John and Meike. After lunch we rode back home via Halstead, Knockholt and Tatsfield.
44.5 miles in 3 hours 15minutes. Average speed 13.6 mph.
Mark H