Tuesday Ride: 13th August 2019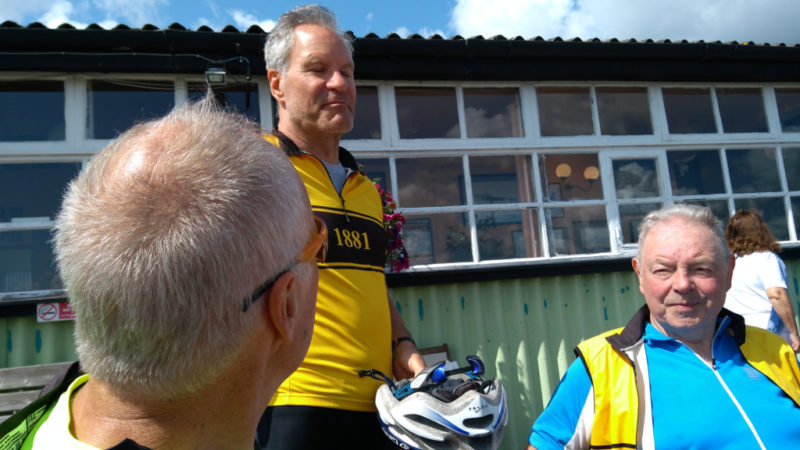 All three rides converged on Redhill Aerodrome led by Tom V, Peter R & John D. It's a place we have cycled to many, many times. And many more as in January the council deleted the aerodrome from the list of development sites for new housing. Good news for the cafe.
A plain planespotters guide to what was on show: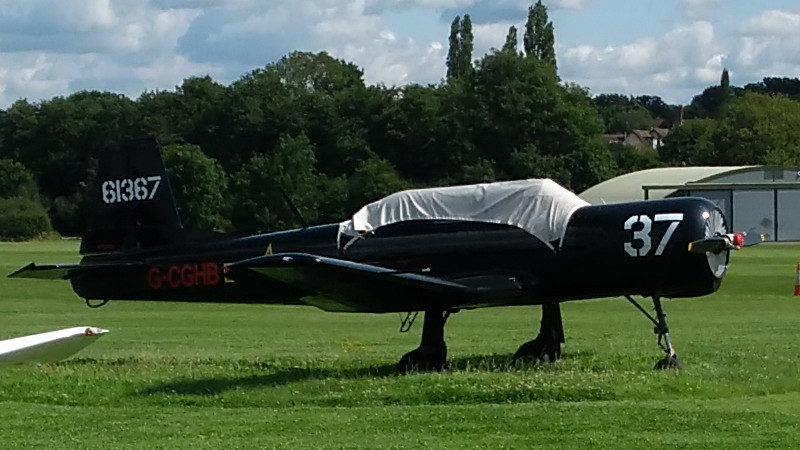 Nanchang CJ-6A G-CGHB has been parked out in front of the cafe for 12 months. This is a Chinese manufactured variant of the Russian YAK-18 introduced into service as a tandem trainer in 1946. This is in hands of a local man from Charlwood but it is also operated by the North Korean Airforce. As late as 2014 it was believed to be used as a bomber. So while the USA looks to the skies for incoming nuclear tipped ICBMs – this little critter could sneek in at low level with deceptive L-plates and do the business.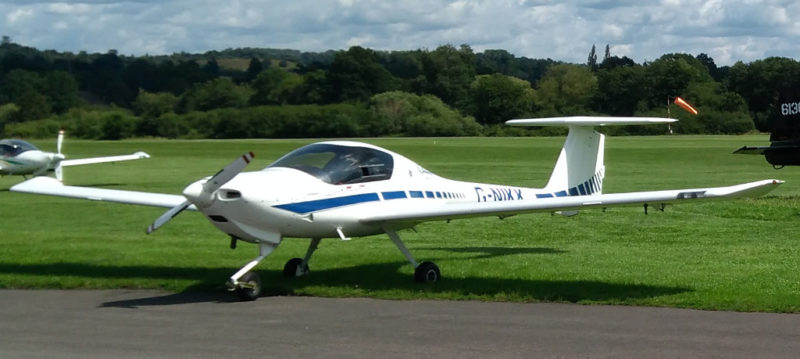 Diamond DA20-C1 Eclipse. Lots of these about. It's a favourite as a low cost trainer. Still cost you over $200,000 for only two seats. It was Austrian designed but most were built in Canada. It's design and handling is heavily derived from the manufacturer's expertise in building gliders. It's a plastic shell and has a charateristic castering nosewheel and high tailplane.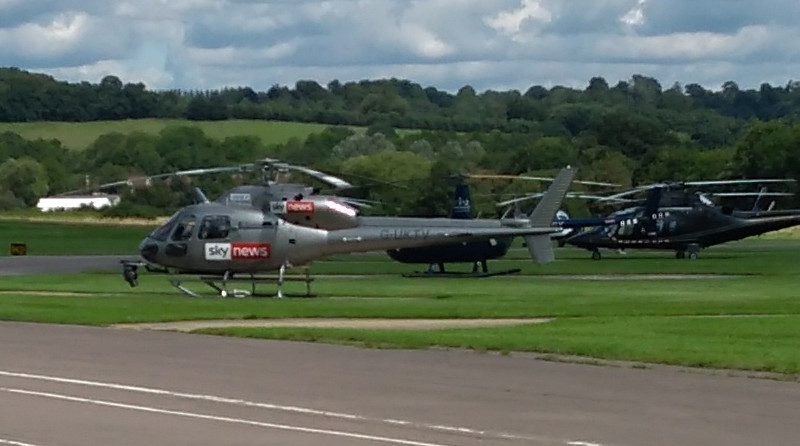 Finally this Sky News Aerospatiale AS355 F2 Ecureuil 2 (Twin Squirrel to Francophobes) flew in and refuelled. Not a big news day then?
Finally the track of the Steady Ride (with a diversion to check whether there were any Coulsdon PO people) …