The scorching weather continues with temperatures of still around 30c. My role as ride leader was to search out as much shade as possible, hence a rambling ride along tree lined country lanes after we had met up with Julia at Warlingham Green. The "we" being in alphabetical order, Dave, Mark, Philip and Ricky, plus myself making up a grand total of six.
Taking a left at the roundabout by Sainsburys we meandered in welcome shade in a loop before arriving half way up the climb towards Botley Hill Farm. This took us up the quaintly named Washpond Lane and past the two Washpond Cottages. I assume that these were the  homes of local washer women of days gone by, who earned their livings the hard way, before washing machines were invented!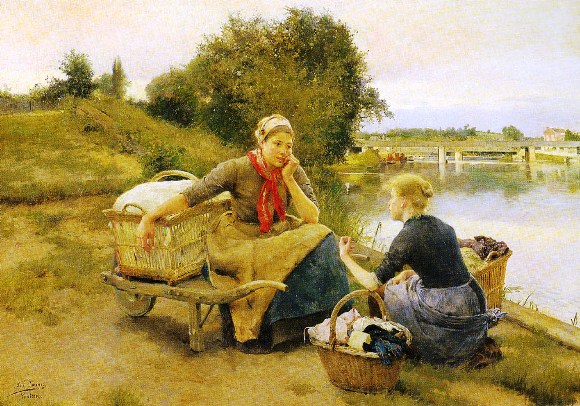 We continued the leafy lane way via Tatsfield with a detour along the Knockholt ridge where we stopped to admire the view off to the far distant hills of the South Downs. Dave, having a new camera, took a panoramic photo of the sunlit vista, plus a few more of the assembled A.B.C riders. Unfortunately I do not have them to add to this jotting!
From the ridge we continued thru Knockholt Pound and then had the benefit of a cooling breeze as we sped at high speed down Starhill Rd into Riverhead and onwards to Sevenoaks. What goes down usually means another up! This time the long climb up Kippington Lane. But the effort is compensated for, by the views of the magnificent mansions and villas that line this private road. Gasping for breath at the top of the climb the tea stop was just around the corner in the crypt of Sevenoaks parish church. On this occasion we were beaten to the table by John and Meike who were already tucking into the delights of home made cake!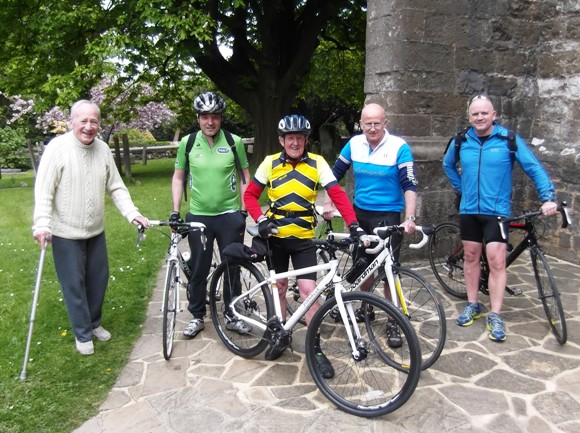 Creeping out of the Crypt on a previous occasion. Note the wooly jumpers of only a few weeks earlier!
Over our tea and homemade cake we had a whip round in support of Philip's upcoming charity bike ride. The assembled Thursday Riders generously donated the sum of £55, which together with the benefit of tax relief amounted to a total of £68.75!