Thursday Ride: 13th June 2013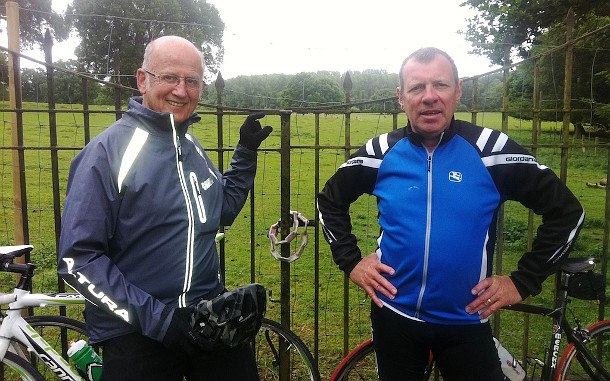 With Des away in France, Mark took on the task of leading the Thursday ride, and many thanks to him for that. Jenny was present for the early part of the ride, and Thursday regular Dave also attended. A grey looking sky gently showered us on the way out but brightened up considerably for the latter three-quarters of the ride.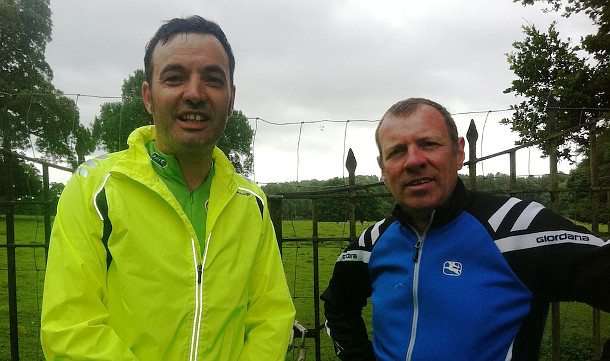 From Shurgard we rode down to Coulsdon, then through Kingswood Warren and across the A217 and Banstead Heath into Walton-on-the-Hill. Jenny peeled off there, back towards Chipstead and home. The three of us remaining continued across the M25 and down Pebble Coombe with a short wait for the level crossing at Betchworth Station. With the bulk of Box Hill to our right, we rode into Brockham and followed Old School Lane (formerly known as Tanners Hill – I'm sure someone is more informed than me and can explain the name change). A loop via Brockhamhurst Road, Parkgate and Newdigate (named by Viking immigrants to this part of Surrey? They sound pretty Northern to my Yorks ear!) and we looped back up Henfold Lane for a tea stop at Henfold Lakes. And a very tranquil place it is too.
On our way back we took the short route across Holmwood Common and down Red Lane towards Betchworth, taking a right just before the village to follow Wonham Lane past the old mill, now converted to flats, and the deer park (see photos). Across Reigate Heath, passing the happy golfers, we followed the main road into Reigate, with that town's Croydon Road leading us back to the A23 and home.
Philip