The Story as Told by Shak!
A few notes about the October group ride to Snowhill Garden Centre, and some pictures too…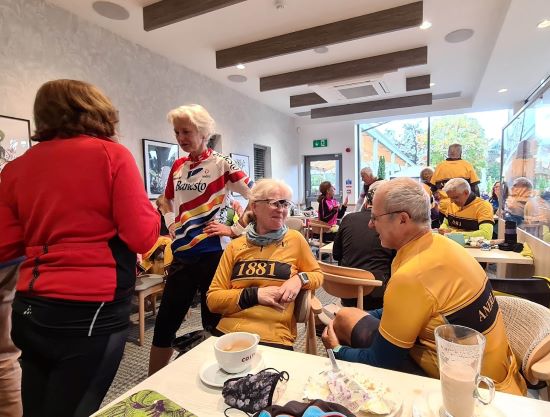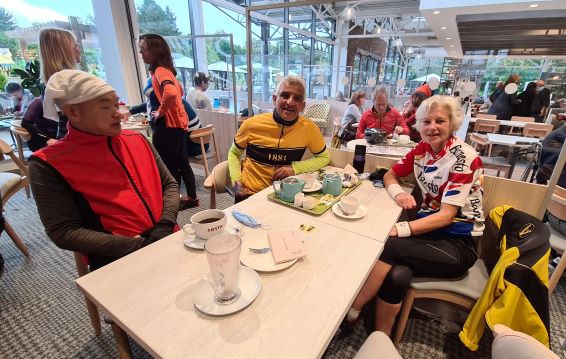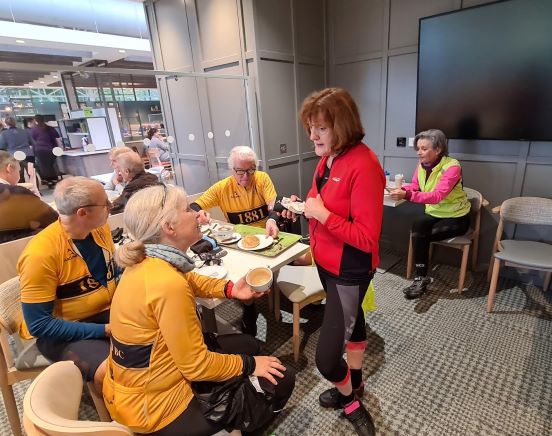 ​Des's group and my group all met up at Shurgard, with Sandy's group meeting up at Farthing Downs.
We had 11 in my group initially (Brian, Ricky, Dennis, Vince, John Diamond, Sam T, Alison, Paul, Phil, Fran and myself). We split the group to ensure there was a bit of a gap, so as not to annoy the motorists too much!
We headed off to Woldingham Bridge where we met up with another 4 for our group (Martin Bates, Barrie, Sue Diamond and Belinda), which brought the group to a total of 15.
After we had a quick natter by the bridge, we headed off again, and by this time the weather seemed to be getting nicer too.
After a puncture stop for myself, just off Miles Lane, we continued on towards Lingfield. We were going past some roadworks, and a motorist told us "turn back, you will not be able to get through on your bikes!". I had actually done a recce of the route a few days before, and I managed to get through quite easily on the pavement. So we pressed on, and no problem at all getting through for our group!
We went past Horne Park Golf Club avoiding much of the busier roads, but did manage to go past one rather muddy road .

Des and Sandy had beaten us to Haskins….dam!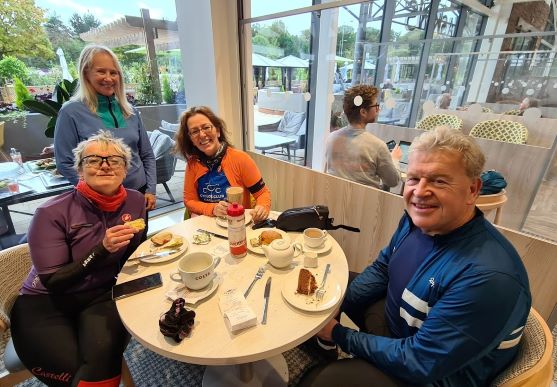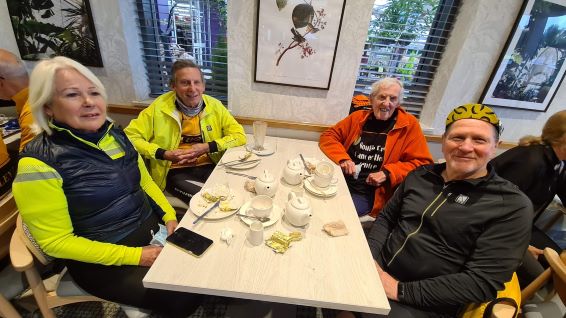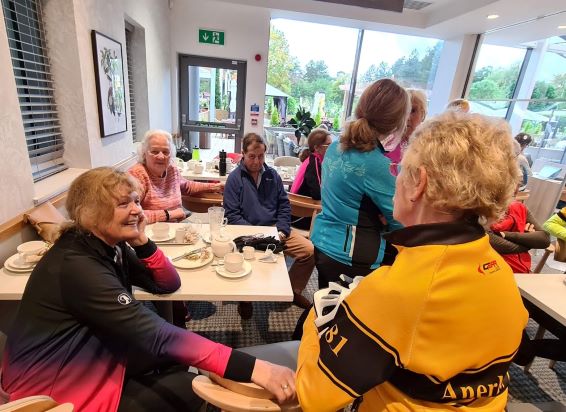 A great turn out from all the groups, it was great to see so many people from ABC.
After some nice cakes, coffee and chatting, we headed back through Greenfields and Redhill, avoiding many of the busier roads, and no more punctures!
A few of us made a final stop at CyCo coffee shop in Coulsdon where they do some very nice cakes indeed, (Sue, Alison, Vince, Martin and myself). We were shortly after, joined by George B our off roader, looking even muddier than before.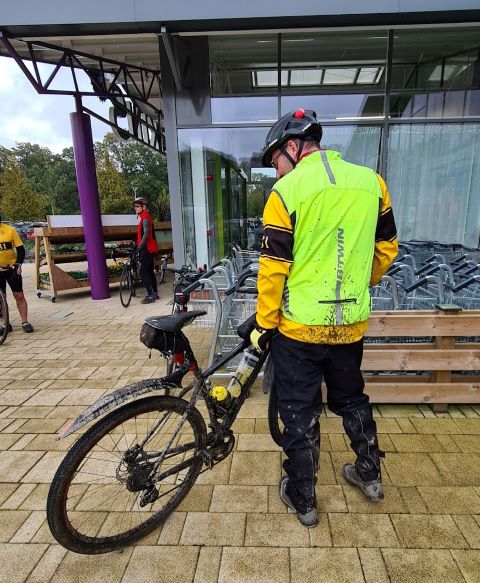 Looking forward to the next group meet. And just to remind you!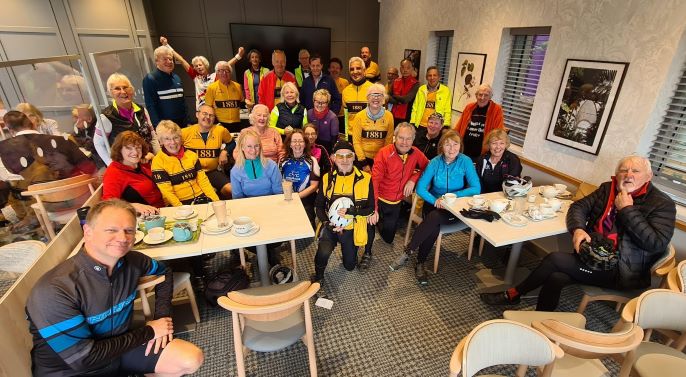 Shak.