The Credit Crunch – For Some!
The newspapers, TV news, etc, are full of doom and gloom – raging inflation, rising prices, food banks and much more. One of the main reasons for owning a bicycle used to be because it offered a low cost means of transport to work, and at weekends, doubled as a virtually cost-free leisure activity. How times have changed! The bike is no longer seen as an object of utility, but for many as a status symbol. Why else would some one pay out £15,000 for a gravel bike? Yes the one shown below!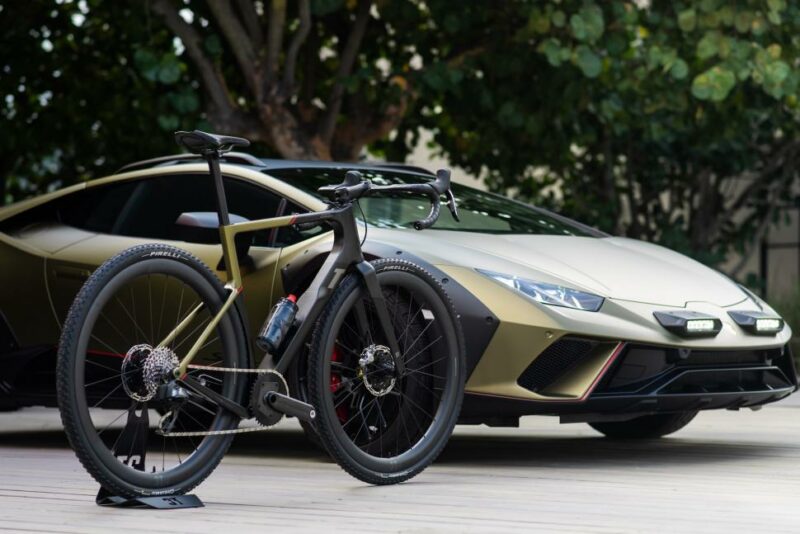 And what is wrong with the simple Bowden cable, which has been effortlessly operating our brakes and multi geared bike systems with minimal attention for years? Set up properly they are more reliable than the latest electronic systems which seem to need a lot of fettling due to battery and other electronic problems. And it gets ever more expensive to keep up with the latest, "must have," mechanical or digital offering. For example you can read here what is the newest of new gear mechanism – and if you can afford that, why not buy the Lamborghini Gravel bike – also in this same article, below: https://road.cc/content/tech-news/will-classifieds-system-really-kill-front-mech-297765.
My cheap and cheerful Evan's Lithium, cost me £280 ( reduced from circa £400) in an end of year sale. Now after more than 10 years use on hundreds of multi weekly Anerley bike rides it still gets me up the steepest of our Surrey and Kentish hills.
As my maths teacher at school used to say "Q.E.D"
Des