The Alternative Sunday Ride:7th July
After a week of sunshine I devised a nice ride thru wooded country lanes in the Weald of Kent. Unfortunately the weather changed overnight and instead of dappled sunlight thru the trees it was a grey sky and light rain for the start of our ride. However by the time we had got over Botley Hill and down onto the Pilgrims Way the rain had stopped and we could take our light weight jackets off, in anticipation of the climb up to the top of Ide Hill.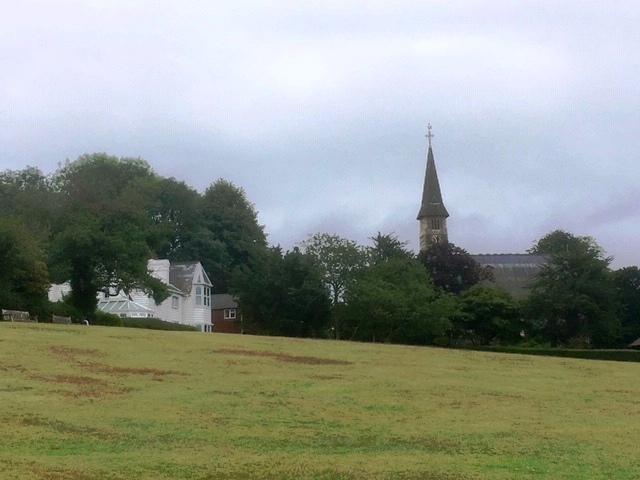 However, we noted that we were being spied upon by some one or something, from behind the hedge of a garden overlooking the green.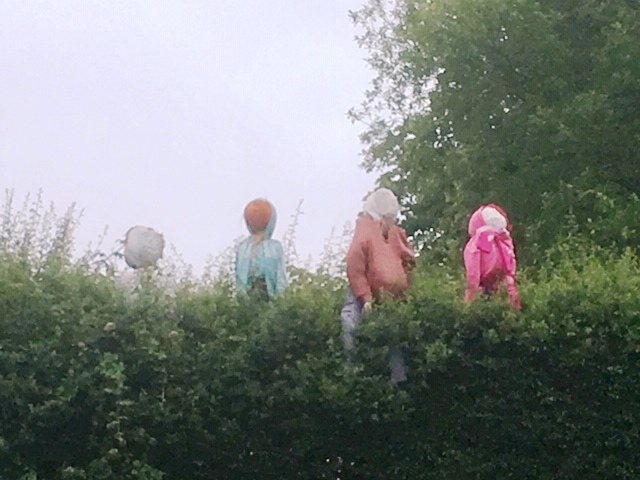 What on earth were these strange objects? And then it came to me. It was part of an old summer custom in country villages in some parts of the of the Kent and Sussex Weald. I had seen similar stuffed "human" figures before, the last in 2012 at West Hoathly. That was Queen Elizabeth's Jubilee Year and it was outside the old parish church where we met her Maj, resplendent in regal gown. And to prove it, Tom Vaz took a photo of me and Ricky for the Anerley scrap book.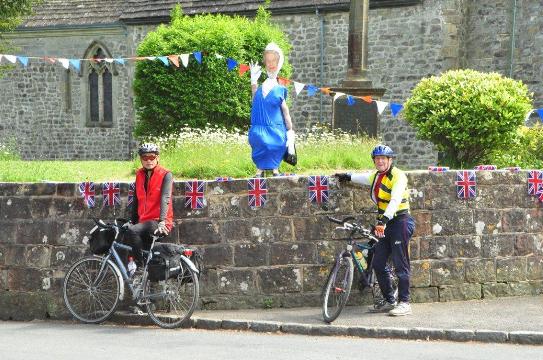 That year the village of West Hoathly was decked out with royal effigies to mark the Queen's Jubilee. We cycled past Queen Victoria, Princes Albert, Philip, William and Harry, knights in armour and much more. Doesn't it make one proud to be British!
We cycled on, across the wooded Goathurst Common, down the steep Bayleys Hill into the village of Weald, along the quaintly named Egg Pie Lane to soon arrived at Hilden Golf Academy. Had it been warm and sunny we could have sat outside on the club house patio, but being cloudy, with a cold wind we sat inside in the cosy conservatory. Well worth a return visit!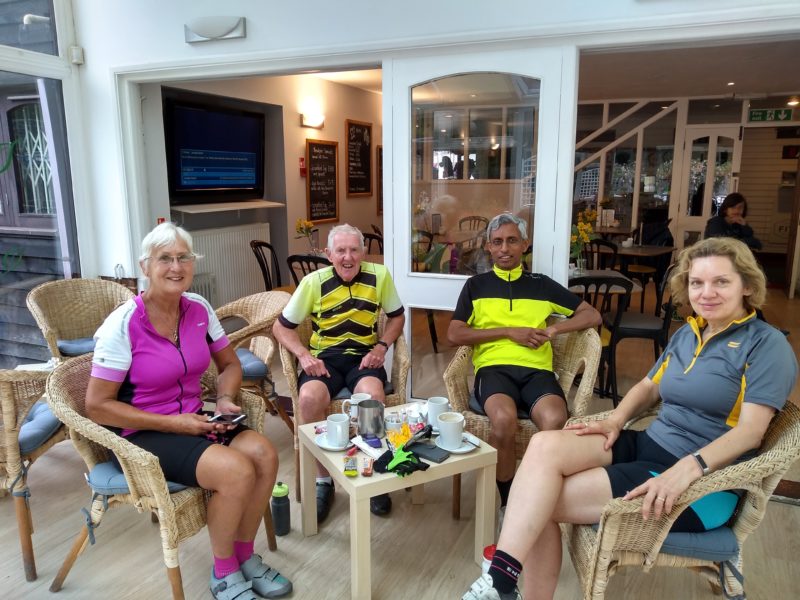 After our tea stop we did a left from the golf club and after approx 200 yds it took us on to a "B" road leading to the lovely village of Leigh, pronounced "lie" as in not telling the truth.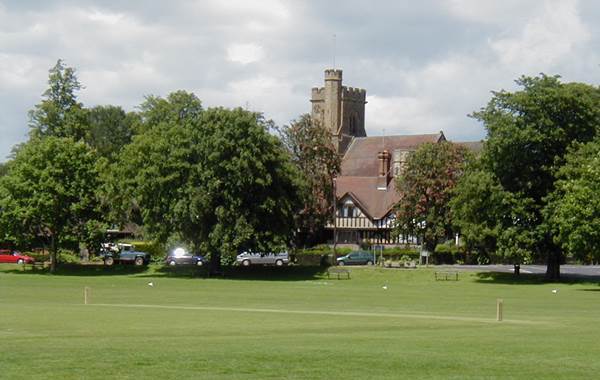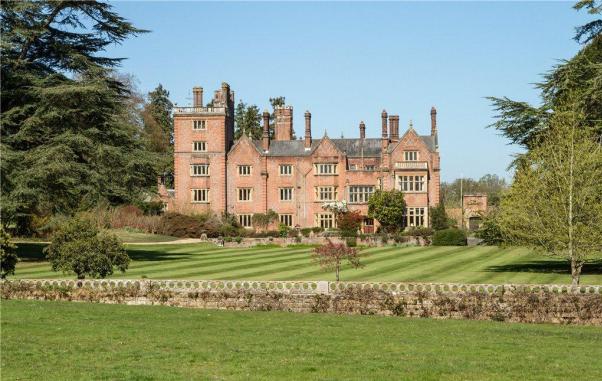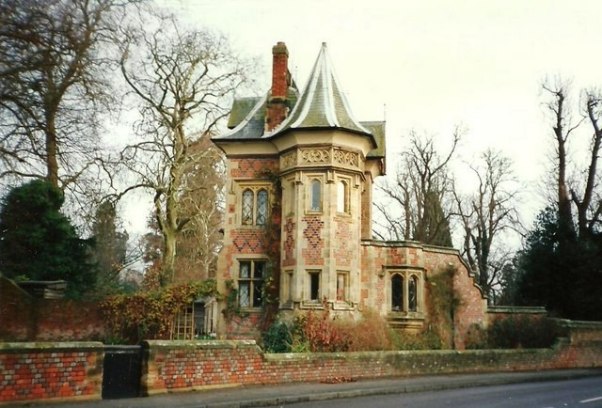 Continuing thru Leigh, the "B" road took us all the way to Four Elms after which we did a right turn to climb the hill up past Chartwell. Upon reaching Westerham we stopped by its green for a final tea and cake at the Tudor Rose. We sat at the outside tables to enjoy the warmth of the afternoon sun which was now shining.
Then it was the last climb of the day, back up past Botley Hill Farm and home. A total ride mileage for me of 48 miles, a bit longer for my companions, Susan, Jo and Chrys who had a bit more to their respective homes.
Des