Sunday Ride: 9th September 2018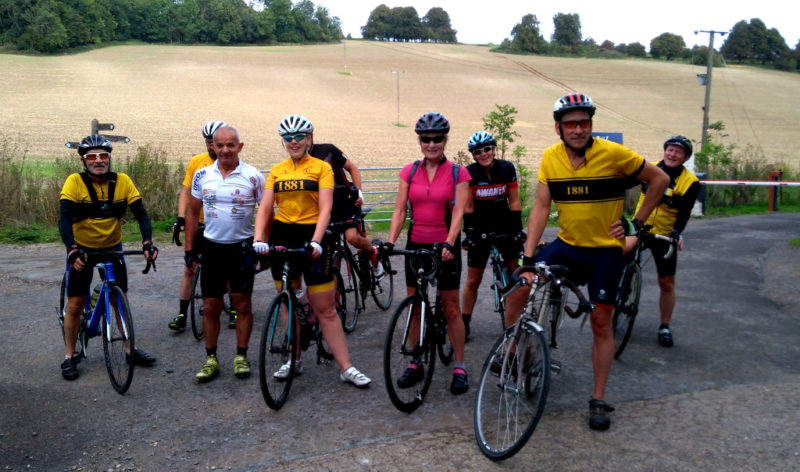 The Jeremy Memorial Ride
An excellent turnout [above] for probably the last time Jeremy will lead an Anerley ride as he is off to Devon at the end of the month.
The destination was Chiddingstone Castle but as their Cafe doesn't open to eleven we took a slightly devious route. We also had on board 'Lima' an ex-pro from Brazil – where the nuts come from. And he certainly went nuts at the sight of any incline – going faster up than some of us come down. He was quite a hit with the ladies …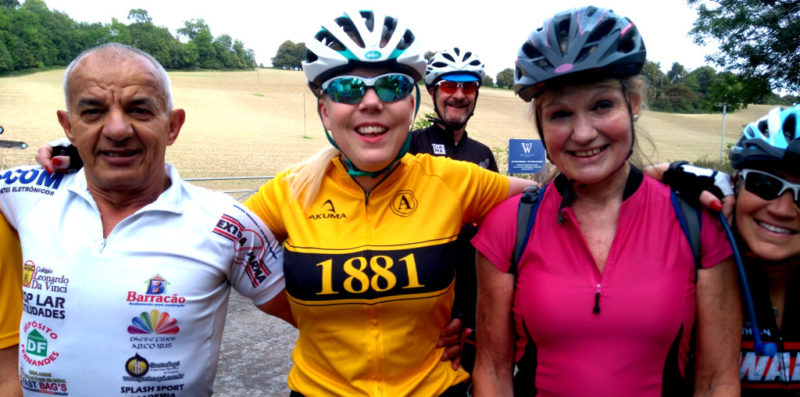 The long and winding road of around 30 miles did get us there at the right time – but on the wrong day. The Castle was having a mighty Fair day and the cafe was out of reach. We backtracked and did the Tulip Tree Tea Romm in the village instead. And very nice it was: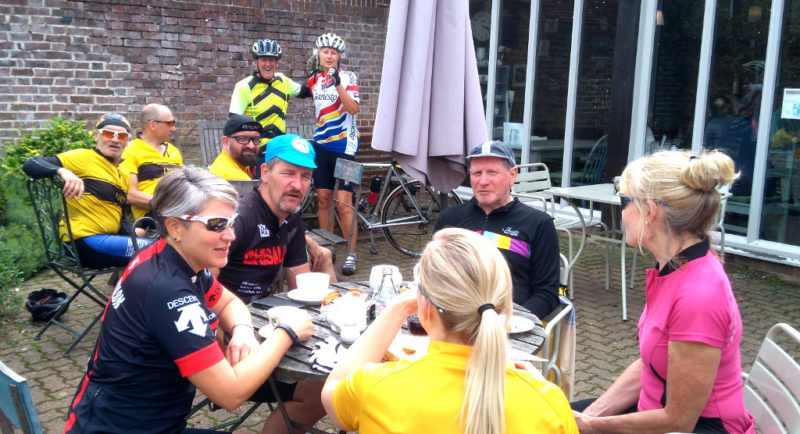 In the background you can spy Des who had arrived later with his ladies. Which gave Jeremy the cahnce to have his own ladies day: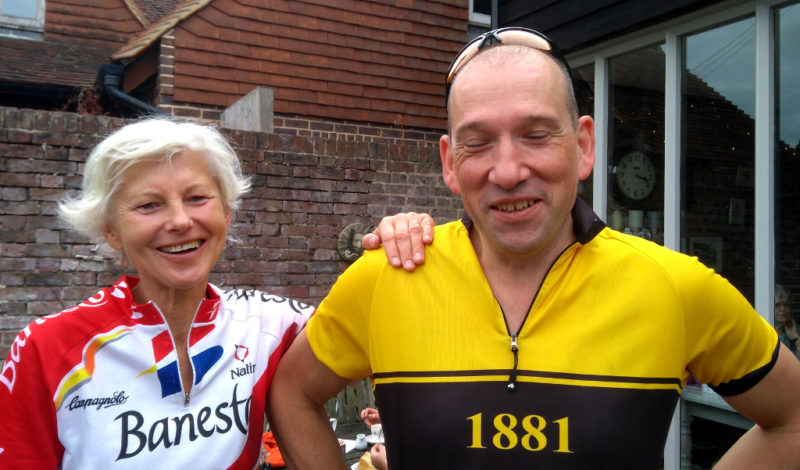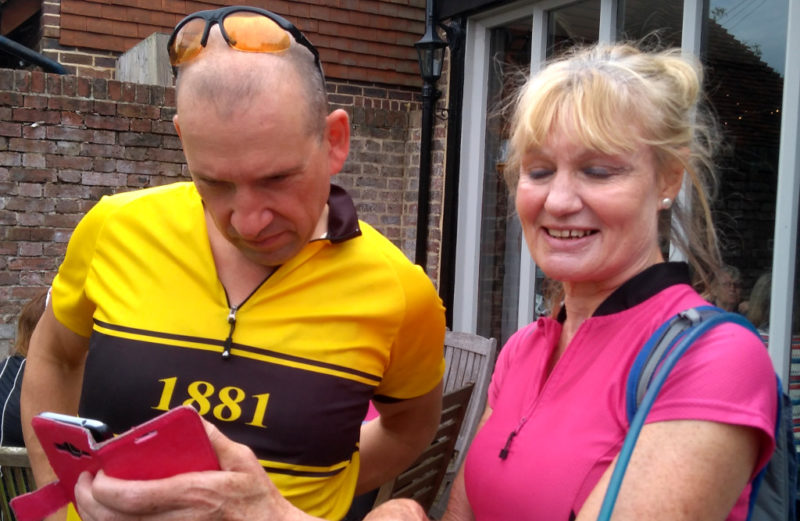 The Ale stop was to be Toys Hill but I left them en route [hence the truncated GPX route]. So I don't know what happened next. And what happens on a ride – stays on the ride.
Download