Sunday Ride: 9th September 2012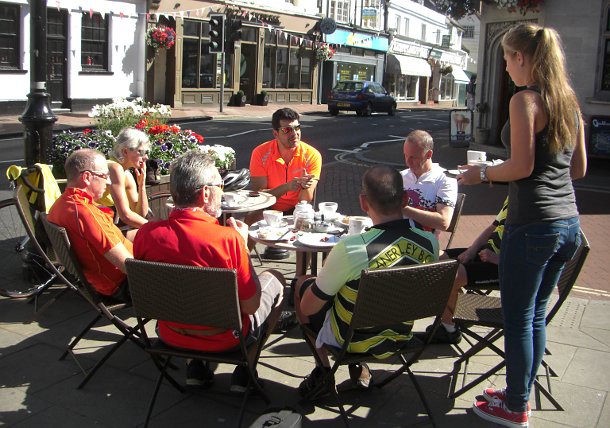 A wonderful forecast turned into a wonderful day. A day with some surprises!
East Grinstead for Morning Tea. The sun made the choice between the Greasy Spoon and the new Tea & Cake shop rather easy. You can sit outside one but not the other. We had two returnees – Yiannis after a summer of injuries and Olympic/Paralympic train disruption and Andy who had conquered Ranmore Common on his first outing with the Anerley two weeks ago. That was on a hybrid. Andy obviously enjoyed it enough to go and get a road bike. It looks terrific …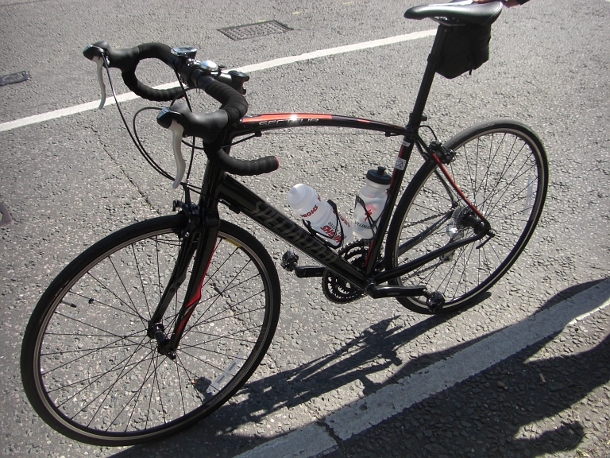 Not only looks but it gave Andy a new pair of legs. Storming out in front on several occasions. We had left London via Marden Park and picked up Graham and Des on the way to enjoy, perhaps, the last real day of summer before the leaves start turning and falling.
The lunchtime pub at Crowhusrt was but a short distance further though Yiannis' fairy was laying in wait. Rim tape issues …
We got to the Brickmaker's Arms just ahead of this escapee from the Dressage Division …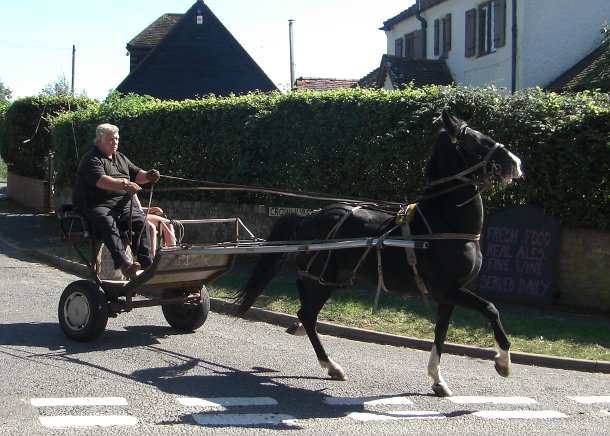 Andy has a snack …
But the surprises were Corinne turnig up on a bike and John and Meike T arriving by motor. Maybe they should share a tandem next time?
We took the direct route back through Marden Park again for a relatively short trip of 42 miles.