Croydon SkyRides this Sunday!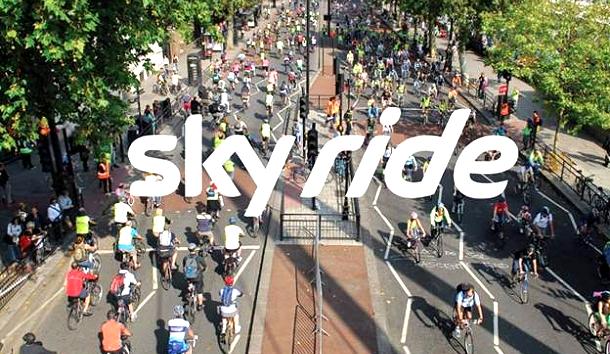 Here's some stuff we have received from Croydon. Might be great for friends and families who don't feel they are up to an Anerley Ride. It might be a great step on the way …

Enjoy the last weekend of the summer holidays with a bike ride! The summer holidays are coming to an end, why not spend the last Sunday of the summer on a bike ride in Croydon?
Sky Ride Local rides is the perfect opportunity for the whole family to get together and take part in a fun community bike ride to explore the local area. All rides are led by British Cycling trained Ride Leaders, who are on hand to offer encouragement and support. Rides are available at a number of different levels that cater all ages and abilities.
This Sunday there are two fantastic Sky Ride Local rides taking place in Croydon.
Sunday 2 September, 10.00am Thornton Heath Leisure Centre 100 The High Street, CR7 8LF
Estimated to take three hours this 19 mile ride is perfect if you want to get to know Croydon better and see it from the view of the saddle.
Using four of Croydon's well equipped Leisure Centres as corner stones, the ride takes you on a great tour around the borough of Croydon and is a brilliant opportunity to get out and stretch your legs on a Sunday and pretend you're Bradley Wiggins.
Places must be booked in advance. For more information or to book on to the ride please visit http://www.goskyride.com/Search/Details?eventid=5880
Sunday 2 September, 2pm, Lloyd Park Car Park off Coombe Road (behind Lloyd Park Tram stop), CR0 5BT
Estimated to take one hour and 40 mins, this leisurely 6 mile ride is a chance to explore Croydon and its suburban areas. It's also an opportunity to see the fantastic scenery around Lloyd Park and Shirley Windmill.
Places must be booked in advance. For more information or to book on to the ride please visit http://www.goskyride.com/Search/Details?eventid=6187