Sunday Ride: 8th October 2017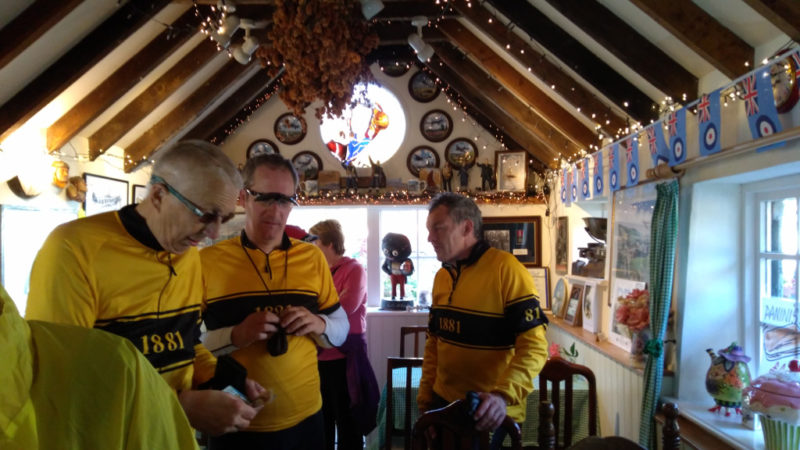 A ride to Shoreham Air Museum. A very lumpy one too including a quick diversion to test ourselves on the Saltbox Hill climb up to Biggin Hill. Then a ride round Chelsfield to bring is into Shoreham the wrong way round (ie upwards).
The sun was out, the company of eleven settled into cake and doorstops. Some took the early bath home.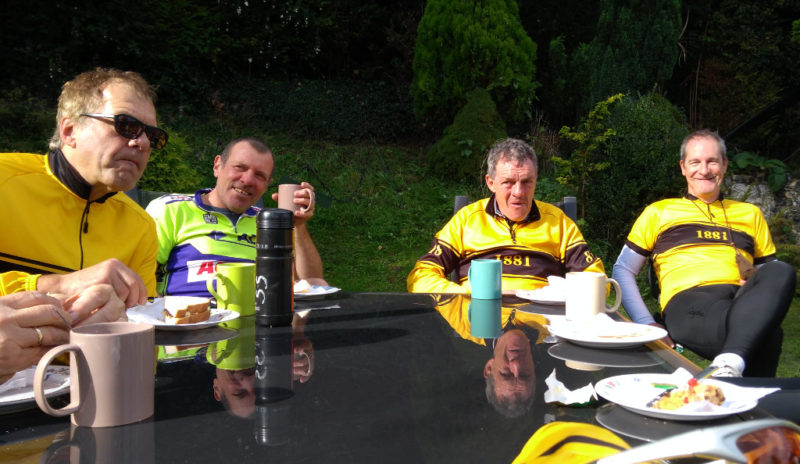 The unwise followed Tom up the steep climb on the far side of Darenth Valley. Near what was the top we forked off onto Magipie Bottom. True to its name it took us down – and then back up again Duke of York style!
It was a relief to potter down to Heaversham and Seal before adjourning to The Bucks Head at Godden Green.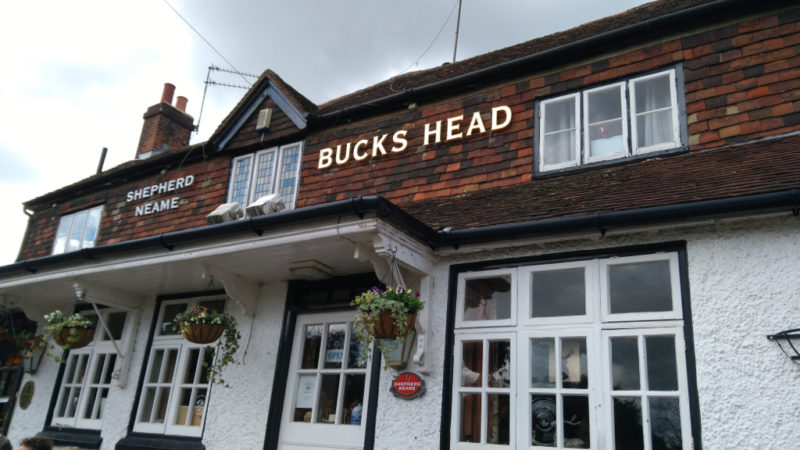 Back around Knole Park with Ide Hill ahead. Perhaps our capt'n was beginning to feel sorry for us as we took Brian's alternative wasn't quite as bad through Sundridge.
At this point I bonked and presented a very sorry figure struggling up Clarkes Lane on the granny ring. Not helped by the display of rippling muscle power as contestants warmed up on their turbo-trainers for the annual White Lane hill climb. Still a Mars Bar in Warlingham returned some much needed glucose to the legs to get me home.
52.25 miles @ 11.25 mph