Tuesday 'B' Ride: 10th October 2017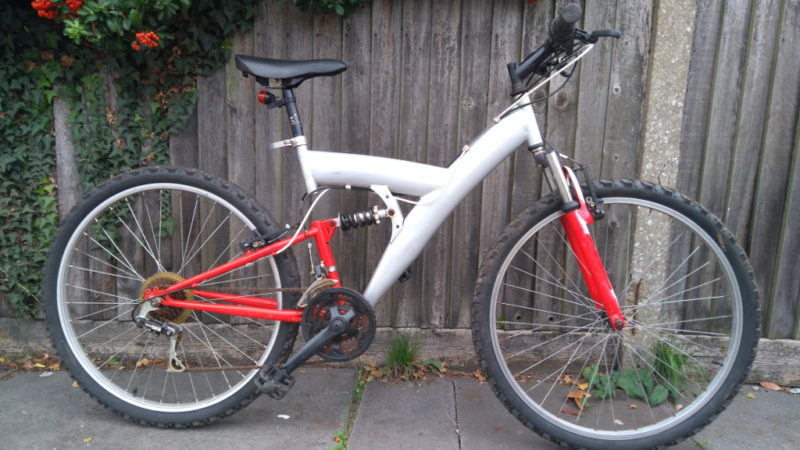 Not your standard bike for a Tuesday Ride. Skippy (above) rescued a year ago from its namesake by Barrie and 'restored' to working order. This was its first proper outing. Barrie wasn't sure whether it (or he on an unproven bike) was up to a demanding ride to Knole Park. But nothing tried, nothing gained.
This was a slightly shorter but similar ride to the previous Sunday heading south east to circle Sevenoaks. John D led up Botley Hill and along the Pilgrims Way where tail end TomTom took a convenient break: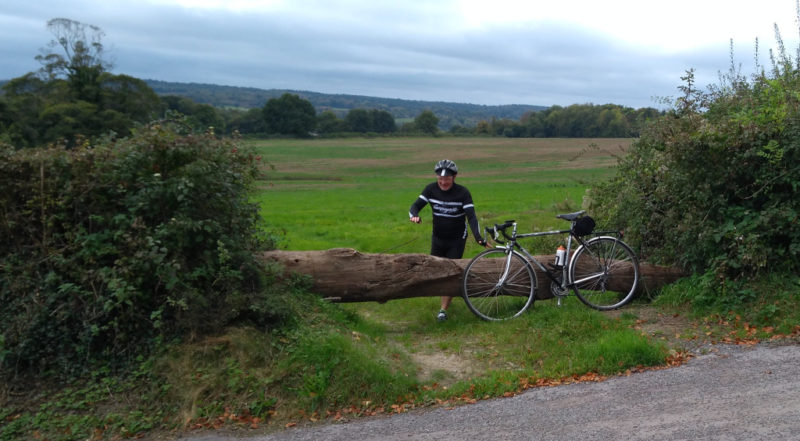 It wasn't a cool day and we were certainly warm by the top of Ide Hill. Autumn tinits in Kent woodland makes this an entrancing time of year.
Will next week's forecast high winds strip this bare for winter?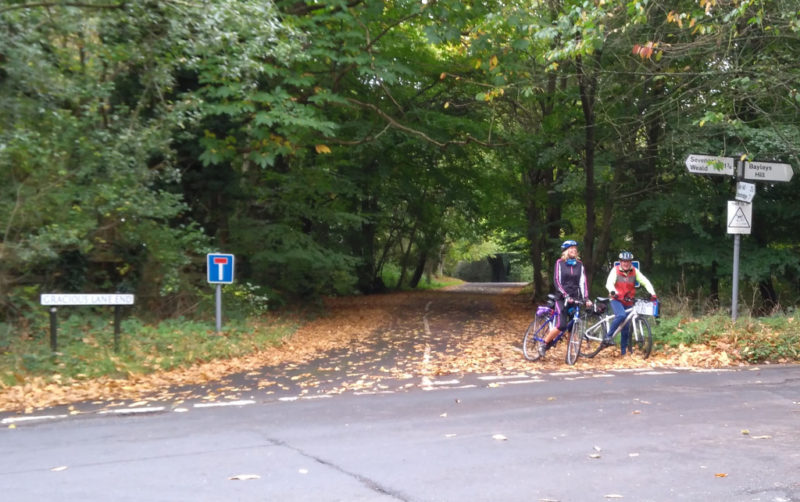 As we approached Knole Park along Oak Lane we were surprised to see the 'A' team heading towards us. Tom V had decided to do the route clockwise! They were now heading home.
The destination was Knole Park but the tea stop was in the Church Undercroft opposite. A lot cheaper though the cake collection was a bit short. Meike and John B were there to greet us in our own 'private' room: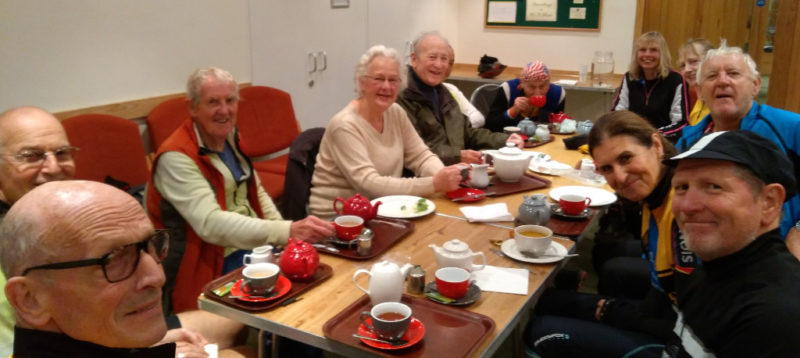 We did a Happy Birthday for Jenny's 21st? 16th? ….
And on through the real Knole Park and, of course, deer …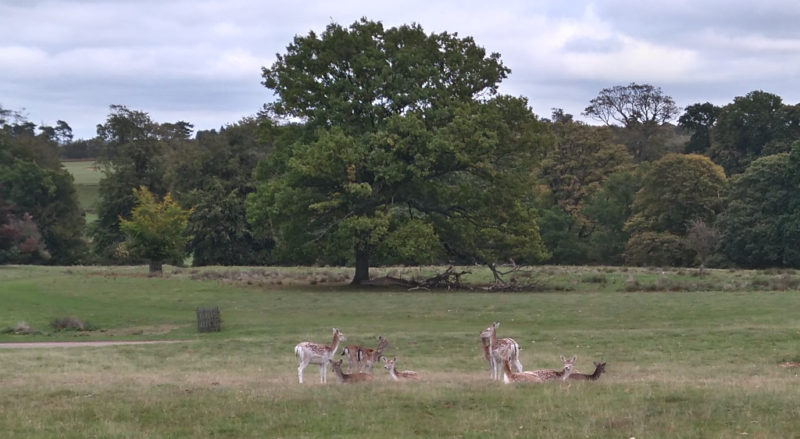 Godden Green, Seal, Otford and the Pilgrims Way brought us home. 44.2 miles @ 10.99 mph